Cops Spend Their Lunch Breaks Walking Shelter Dogs
When they're not in the line of duty protecting the men and women of their community, these two kindhearted cops in Texas take time out to be of service to lonely pets as well.
Every Thursday, officers Amy Thomas and Ashley Uribe of the Austin Police Department spend their lunch breaks walking shelter dogs - a sweet tradition that's as uplifting for them as it is for the animals they spend time with.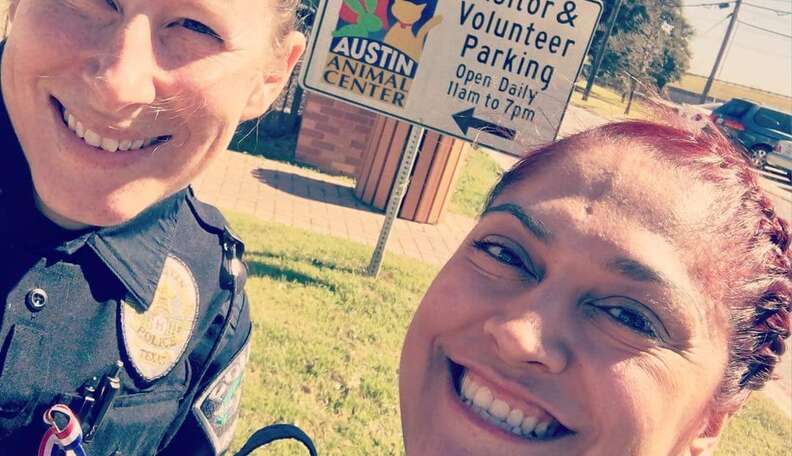 Thomas told The Dodo that she and Uribe were first inspired to get involved after reading a post online from the Austin Animal Center, an adoption facility where they've become regular visitors.
"I saw they needed volunteers to come walk with the dogs," she said. "We don't have a lot of free time, but this offered us the opportunity to help."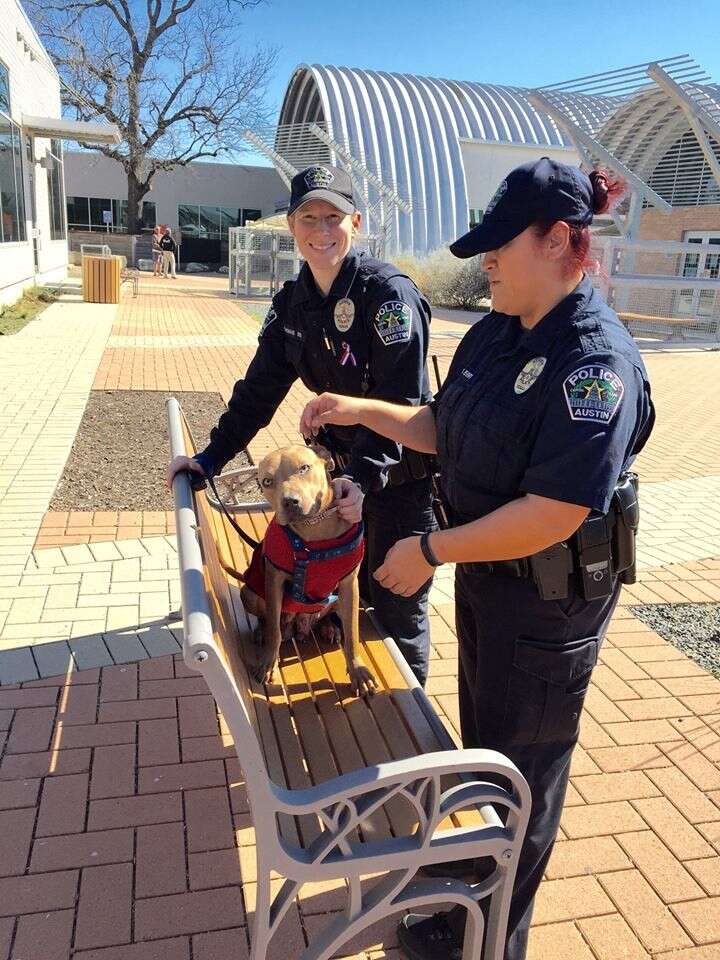 As self-described animal lovers, both of whom have rescued dogs from the shelter to join their families, volunteering there to help other pets just felt like a perfect fit.
"They're in a cage 24 hours a day," said Thomas. "If they don't get out, they're just stuck there. The dogs might be a little shy at first, but the more positive human interaction they have, the better their chances of getting adopted."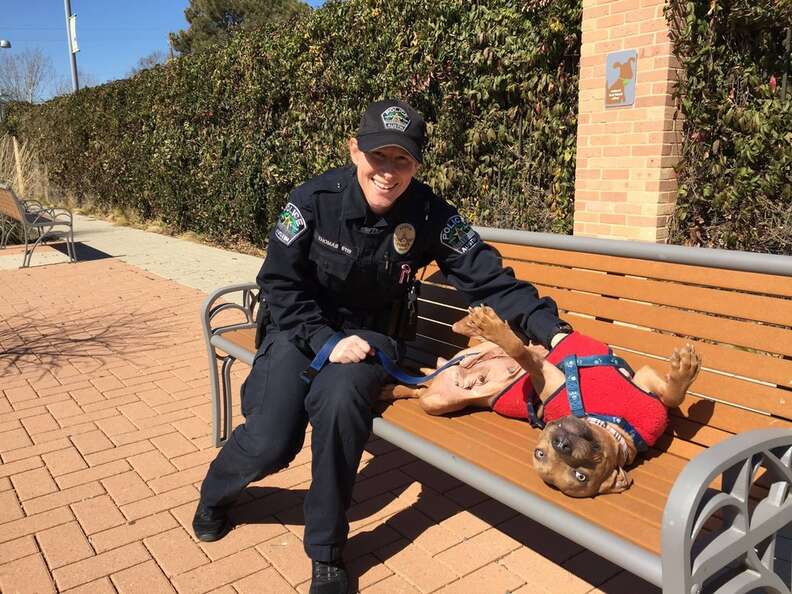 More than just giving the dogs socialization and the chance to leave their kennels and walk around for a while, the officers say the time they spend walking them raises their spirits, too.
"They're so affectionate and loving," Uribe told The Dodo. "They get so excited, and you get kisses. It just makes you feel better after walking a shelter dog. There's something about it that just helps. It's like therapy."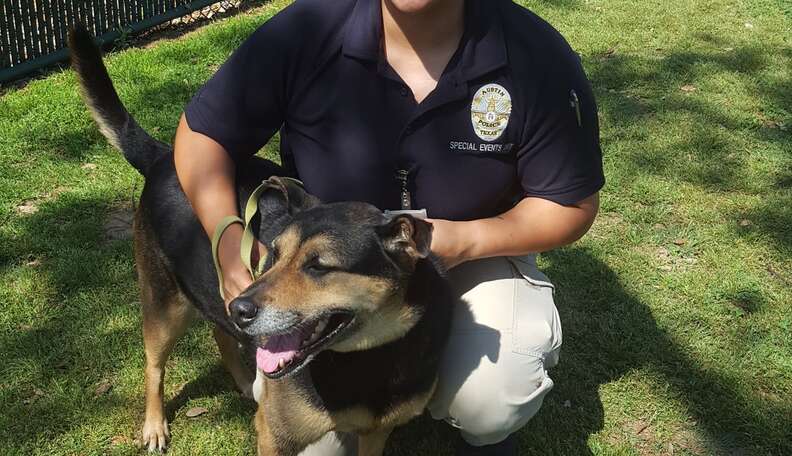 Thomas agrees:
"You can be in a totally bad mood, but after walking the dogs it makes you feel better knowing that you're helping."
The officers say they hope that as more people learn about the routine they've come to love, others will be encouraged to donate their time in service of shelter animals as well.
"If you could volunteer just 30 minutes a week, it would make a huge difference," said Thomas. "Even if it's a little time, it adds up to a lot. Maybe you get a break from work, you can do something good and walk a dog."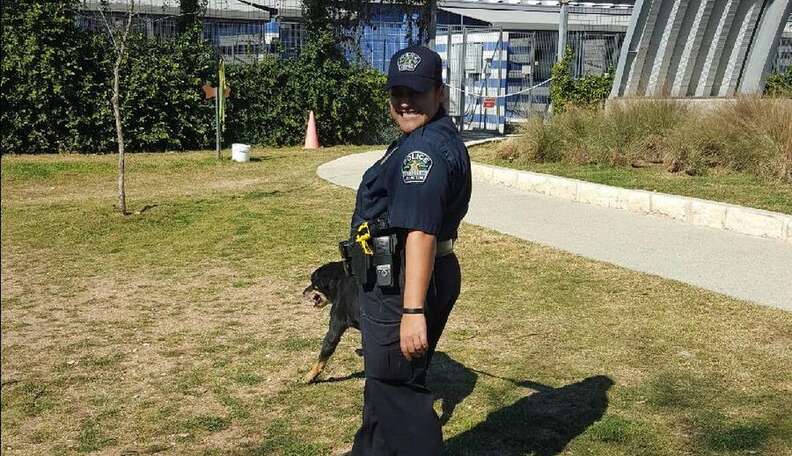 More than anything, however, Thomas and Uribe are eager to show that these homeless are as deserving of love - and a forever home.
"Some people are reluctant to get a shelter dog, because they think these dogs are broken in some way. That's not true. There's a dog in there for everybody. They just need a second chance," said Uribe. "Hopefully, by us going out there and giving those dogs attention, other people will give them attention as well."
Kasey Spain, public relations manager for the Austin Animal Center, attests to the benefits of the officers donating their time, telling The Dodo:
"It's incredibly important to our dogs' overall health and wellbeing to get out of their kennels and interact with people and other dogs. It helps reduce their stress levels, and lets other people meet them without the barrier of a kennel."
Contact your local animal shelter to learn about how you can help.