Cop Who Slit Innocent Dog's Throat Walks Free
"I'm going to f------ gut this thing."
According to an eyewitness, that's what Officer Jeffrey Bolger said as he approached Nala, a 7-year-old Shar-Pei, in Baltimore last summer. Minutes later, Nala was dead and Bolger had slit her throat. But in the eyes of the law, Bolger committed no crime.
In July of last year, Sarah Gossard told the Baltimore Sun her dog Nala got loose from their backyard after slipping through an open gate. Police say a passerby then tried to stop the lost dog and find her home when Nala bit her hand, leaving a superficial wound.
Bolger and fellow officer Thomas Schmidt subsequently responded to the scene, restraining Nala and tethering her with a dog-control pole. After that, witnesses say the officers held Nala down and slit her throat with a knife.
Bolger, left, and Schmidt, right.Baltimore Police Department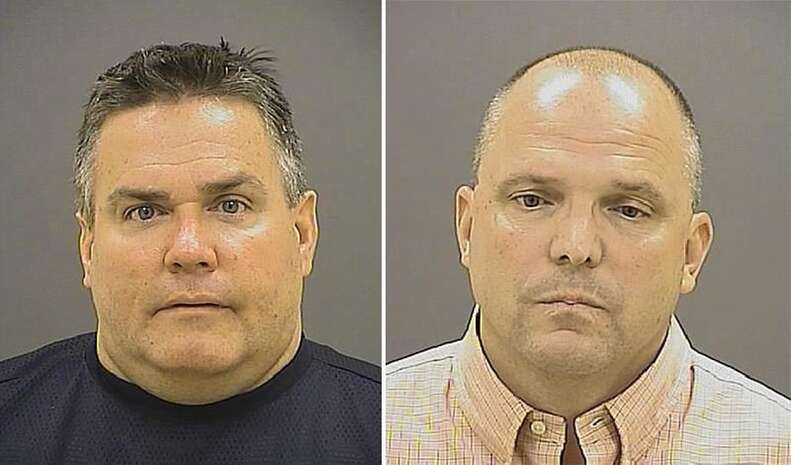 On Thursday, Judge Melissa Phinn acquitted Bolger of mutilating an animal, animal cruelty and misconduct in office. In her ruling, the judge cited the testimony of Maryland's chief medical examiner, who said Nala had "strangled herself" on Schmidt's dog pole - contrary to the findings of a doctor who examined Nala and determined she died of blood loss from a cut artery.
Charges against Schmidt, whose lawyers say he "followed police protocol," were also dropped earlier this year.
In an interview with a Baltimore radio station, the passerby who was bitten by Nala, Sandy Fleischer, described the disturbing scene when police arrived. Fleischer said officers repeatedly tightened and twisted the noose around Nala's neck after she was already face down on the ground, according to The Daily Beast.
"Almost as if to torture the dog," said Fleischer. "The dog was crying in pain."
As to why officers would cut the throat of a restrained dog, Judge Phinn said evidence provided by Maryland's chief medical examiner, David Fowler, indicated Bolger was trying to put the (allegedly dead) dog out of her misery.
Witnesses, however, said they heard Nala whimper after Bolger cut her throat. Fowler would later testify such a sign is "not uncommon" after death, The Baltimore Sun reported.
"I am devastated and very emotional," wrote Gossard on Facebook Thursday. "I know the truth though and will remember my beloved Nala forever."
To learn more about finding justice for companion animals killed by police, visit the Animal Legal Defense Fund here.