This week, Officer Troy Caisey, of the Boston Police, said goodbye to a faithful companion and colleague - his K9 partner, Bronson. And in that heartfelt final farewell, he offers a sweet reminder for us all about what it means to love a dog.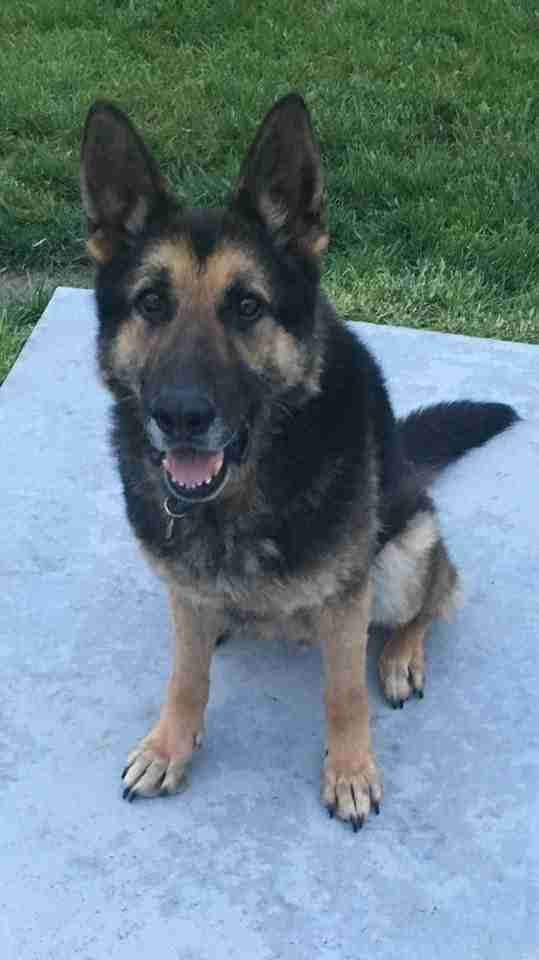 Caisey and Bronson served together on the force for 8 years, relying on one another to keep safe each and every day. But its clear from the officer's own words, their relationship stretched far beyond just the line of duty.
With permission, we've included a portion of Caisey's tribute about Bronson below:
Boston Police K9 Bronson passed away at home after a sudden illness. I raised him as a puppy from 12 weeks old and he was by my side until he passed away at the age of 9.

Bronson was what I love to see in a Police Dog - high energy level, always ready to work, confident, good temperament and a bit of a punk. He rode along side of me for countless shifts patrolling the City of Boston and I always knew that he was ready for anything we encountered.

On what would end up being our final night together, when I knew he was slipping away and he wouldn't last much longer, I spent time with him sitting in my yard with his head in my lap - just talking to him.

I can't possibly explain all that he meant to me or how much he will be missed. So as you go about your busy day and your dog is staring at you for a little attention or play time - take a few minutes for them. All they want to do is please you and spend a little time with you.

They won't be here for long.
Losing an animal companion is never easy, but their memories carry on through those who knew them best. And the lives of dogs who serve are always worth honoring and remembering.