Cop Rushes Into Burning Pet Store, Saves All The Animals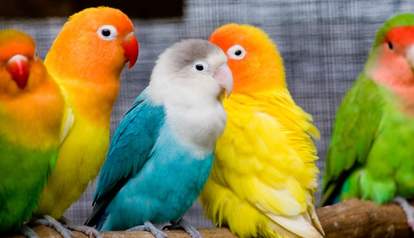 Yesterday morning, Officer Rafael Burgos and his partner were first on the scene of a structure fire at a pet store that had not opened yet for the day. After determining that there were no people inside, Burgos bravely entered the smoke-filled building, repeatedly, to rescue the animals trapped inside.
Although he suffered from smoke inhalation in the process, Burgos managed to deliver every single animal to safety.
"He was running these animals out, he was putting them in his car while people were assisting the fire department," Franklin Police Detective Nevin Mattessish told WABC News.
All told, more than a dozen cats, dogs, birds and other animals made it out alive thanks to the quick thinking of Officer Burgos and others who rushed to help the first responders. Amazingly, none of the pets were reported injured in the blaze which was later put out by fire crews.
Neighbors opened their homes to many of the displaced animals, while others were sent for safe keeping at a nearby veterinary hospital.
Vet Michael Ramieri says that the fire, which is suspected to have been caused by an electrical problem, could have ended in tragedy for the animals if it weren't for the fast actions of the officer and those who came to help.
"Especially the birds, they're extremely sensitive to things in the air, even a little bit of smoke inhalation and it could be very fatal, so luckily they got them out quickly and got them to fresh air and out of the cold as well," says Ramieri.
Officer Burgos was treated for his injuries and is expected to make a full recovery.