For the second time in just a few weeks, a kindhearted cop in Texas has saved the life of a dog that most people never gave a chance.
Last month, while driving through a neighborhood in Arlington, Texas, police Sgt. Gary Carter and his partner were flagged down by residents who reported that an aggressive stray pit bull was on the loose nearby. Eventually, they were able to track the dog down - but instead of leaping to conclusions about his erratic behavior, they were able to recognize that the animal wasn't dangerous after all, just scared and confused.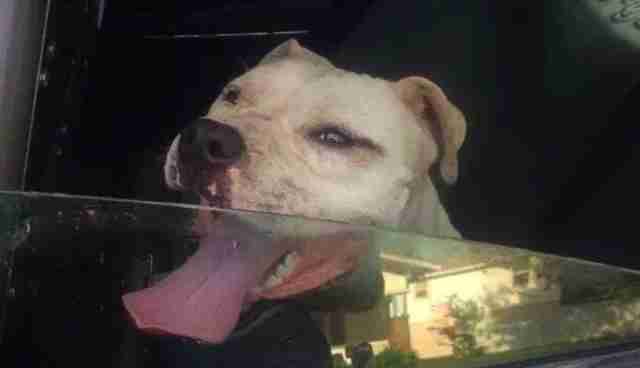 Carter offered the dog some food and some friendly pets, winning his trust enough to have him be taken to a nearby animal shelter.
Following the incident, the dog was reunited with his owner and Carter was hailed as a hero for showing restraint during a situation in which others might have used deadly force -- essentially saving the dog's life. But while that alone was enough to win Carter praise among animal-lovers, he recently went above and beyond the call of duty one more time.
According to news station WFAA, not long after the dog's owner decided his pet was too much trouble to keep and returned him to the shelter. When word got out that he was soon be euthanized, Carter came to the dog's rescue yet again.
He adopted him.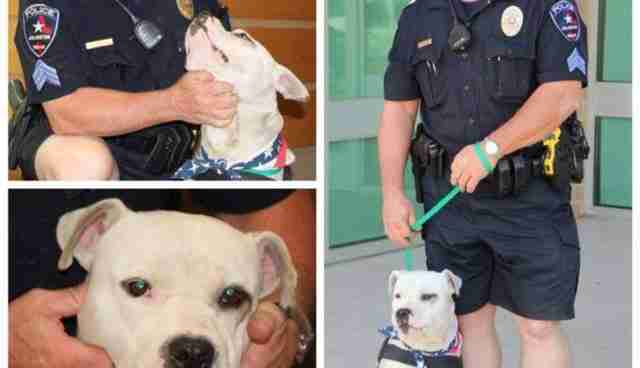 "We just kind of keep running into one another, so it's one of those deals," says Sgt. Carter. "I just decided it may be better if i took him home."
Now the misunderstood pit bull has a new home and a fitting new name: Chance.