CONTINUED EFFORTS ON BEHALF OF THE ARCHIPELAGO WOLVES ON PRINCE OF WALES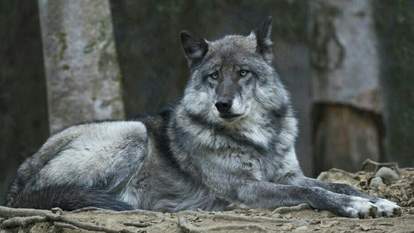 <p><a href="https://www.flickr.com/photos/dougbrown47/8581432706/" target="_blank">Alaskan wolf by Doug Brown</a></p>
Emergency Endangered Species Act Petition Filed For Alexander Archipelago Wolves.
In an attempt to protect drastically declining wolf population in Southeast Alaska, six conservation organizations (Alaska Wildlife Alliance, Cascadia Wildlands, Center for Biological Diversity, Greater Southeast Alaska Conservation Community, Greenpeace and The Boat Company) petitioned for an emergency listing of Alexander Archipelago wolves under the Endangered Species Act. The petition follows a decision by the Federal Subsistence Board that denied the groups' July request to close federal wolf-hunting and trapping seasons on Prince of Wales and nearby islands. More information can be found in this press release from The Center for Biological Diversity.
On September 15, 2015 The Alaska Federal Subsistence Management Board released a statement regarding the hunt for these imperiled wolves in GMU 2. The ISC (Interagency Staff Committee) found that the closure to subsistence and non-subsistence uses was not necessary for the conservation of healthy wolf populations or to continue subsistence uses of wolves in Unit 2. Rather than heeding the warning of scientists, professionals, and knowledgeable conservationists, Alaska Department of Fish and Game and the U.S. Forest Service consulted with "the four local Federally-recognized Alaska Native Tribes, as well as several Federally and non-Federally qualified subsistence users with local knowledge of Unit 2 wolf populations". In other words the local "knowledge" of hunters and trappers was held in authority over scientific evidence, facts and research. The "harvest" quota remains at 9 wolves for the 2015-2016 seasons. The Alaska Board of Game originally established a guideline which would have allowed a quota up to 18 wolves. If the board felt this compromise would be found to be satisfactory, and conciliate both hunters and conservationists alike, they were mistaken.
What you can do to help:
At this point in time, I believe it is imperative that we support the aforementioned organizations with an email to Sally Jewell (Secretary of the Interior), Daniel Ashe (Director U.S. Fish and Wildlife Service) and Geoffrey Haskett (Regional Director, Alaska Regional Office, U.S. Fish and Wildlife Service. Please be a voice for this imperiled species. Find a simple cut and paste email here, as well as several tweets to send off, expressing your concern for the wolves on Prince of Wales and accompanying islands.
#StandForWolves Be a voice for the Alexander Archipelago Wolves on Prince of Wales Islands