Conservationists Applaud China For 6-Ton Ivory Crush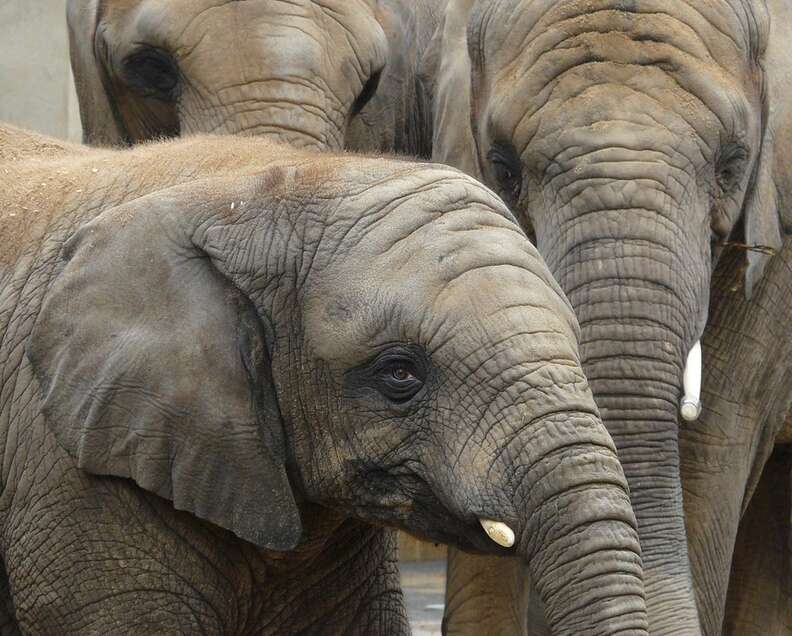 <p>Flickr, e3000</p>
<p>Flickr, e3000</p>
China, the country with the world's largest black market trade for elephant tusks, destroyed a 6-ton stockpile of ivory on Monday, in a move that conservationists hailed as a powerful symbolic act for the nation. The pile of ivory ornaments, carvings and tusks was fed into a pulverizing machine -- assuaging fears that the pile would be burned, which doesn't always destroy it in entirety.
Conservationists praised China for destroying the ivory, which can sell for $2,000 per kilogram, says AP:
The International Fund for Animal Welfare said the destruction was a powerful symbolic act that shows that the Chinese government is "concerned about the toll ivory trafficking is taking on elephant populations, as well as the other threats to regional security that arise in connection with wildlife crime."
Ivory destruction in countries along the trade chain "clearly tells consumers everywhere that ivory buying is unethical and wrong," IFAW CEO Azzedine Downs, who attended the event, said in a statement. IFAW estimates that more than 35,000 elephants were killed last year by poachers for ivory.
China follows in the wake of other countries that have held similar ceremonies recently. In June, the Philippines burned and crushed more than five tons of ivory, and United States destroyed six tons in November. Gabon burned nearly five tons in 2012.
ACTION GUIDE: Ivory
The ivory trade drives a brutal campaign of elephant poaching in the world, despite a global CITES ban on the sale of ivory since 1990. In 2012 alone, 22,000 African elephants were killed, often to supply a major consumer demand in Asia, especially in China. To avoid products that could help fuel the ivory trade, check out this guide by the U.S. Fish and Wildlife Service. There is also concern that "vintage" ivory contributes to the ivory demand, and therefore poaching (see The Nature Conservancy for information about how most antique "legal" ivory is in fact not). To beome active in this issue, check out: World Wildlife Fund, International Fund for Animal Welfare, International Conservation Caucus Foundation.)
ACTION GUIDE: Ivory The ivory trade drives a brutal campaign of elephant poaching in the world, despite a global CITES ban on the sale of ivory since 1990. In 2012 alone, 22,000 African elephants were killed, often to supply a major consumer demand in Asia, especially in China. To avoid products that could help fuel the ivory trade, check out this guide by the U.S. Fish and Wildlife Service. There is also concern that "vintage" ivory contributes to the ivory demand, and therefore poaching (see The Nature Conservancy for information about how most antique "legal" ivory is in fact not). To beome active in this issue, check out: World Wildlife Fund, International Fund for Animal Welfare, International Conservation Caucus Foundation.)