Huge Dog Gives Hugs To All The Scared Shelter Animals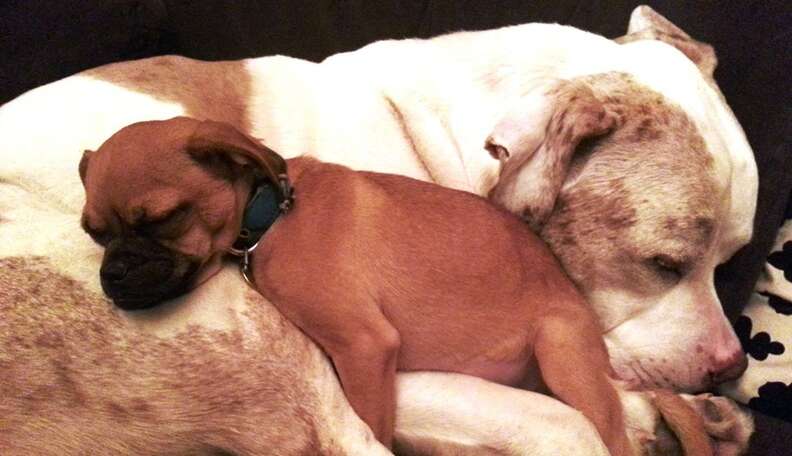 <p>Alaina Bupp</p>
<p>Alaina Bupp</p>
The family who dropped Charlie off at the animal shelter didn't have the time for him. And it showed.
A Catahoula mix, Charlie was naturally a big dog. But when he was surrendered by a family in Denver, Colorado, he was at least 35 pounds overweight.
In fact, he was so out of shape, shelter staff thought he suffered from seizures because he panted so hard after what seemed his first real walk.
But it didn't stop Charlie from finding a foster home, thanks to the efforts of a rescue called Dumb Friends League. And the perennially open door - and hearts - of a local family.
Alaina Bupp and her husband agreed to foster Charlie for a month and keep an eye out for possible seizures.
Surprise, surprise. Charlie didn't have another so-called seizure.
And after a month of fostering him - and giving him the exercise he needed - Bupp decided Charlie should stay with them for the rest of his life.
"There was something about Charlie," Alaina Bupp tells The Dodo. "We both wanted to keep him. We both decided he was a permanent member of our family."
After doting on Charlie for a while, the Bupps decided it was time to return to the fostering world. They wanted to help more dogs like Charlie.
Their first opportunity was a tiny Chihuahua, a dog who was so severely underweight, he was cold all the time.
And that's where having a plus-size dog came in handy.
The Chihuahua realized that Charlie was more than just a love battery. He was 100 pounds of unconditional warmth.
"Charlie's a big guy and he puts off a lot of heat," Bupp says.
Watching the nervous Chihuahua snuggle up to the "incredibly laid back" Charlie on the couch, Bupp realized her dog may have a knack for this kind of thing.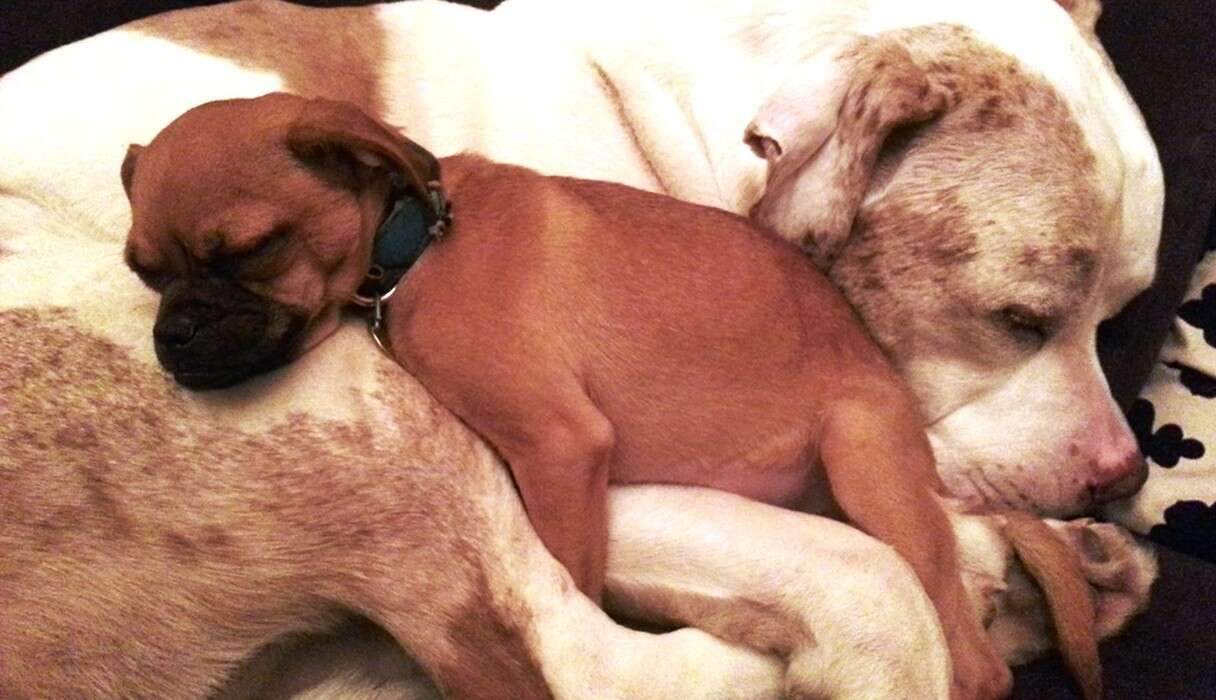 More foster dogs arrived, mostly smaller ones who needed a chance in life. And the first step was finding stability. They needed only find Charlie. His calmness proved contagious.
"I think really the difference is confidence," Bupp says. "He makes them feel safe."
In the three years Charlie has lived with the Bupps, he has played a crucial role in fostering 13 dogs. He's helped turn anxious, frequently terrified newcomers - who have seen their world turned upside down at the shelter - into calm dogs.
And by giving them confidence, Charlie has also given them a real chance at a forever home.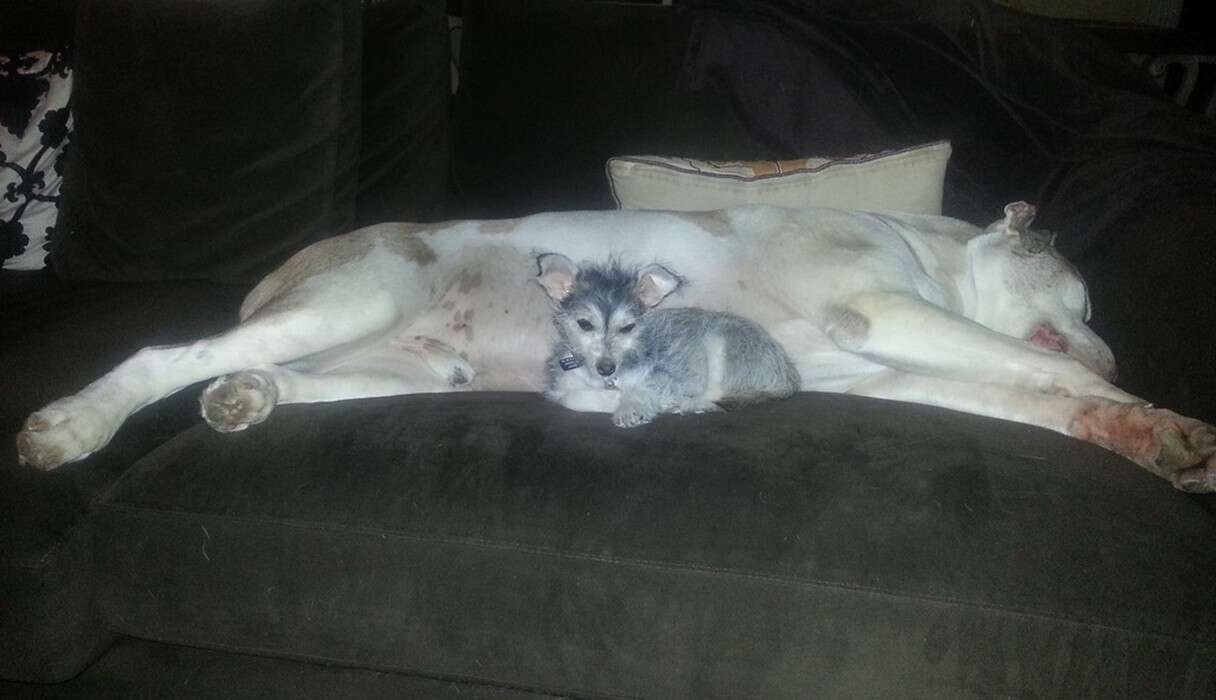 Charlie's latest conquest? He's come full circle, fostering yet another Chihuahua.
"He's still skittish around me, but he loves Charlie," Bupp says of the new arrival.
Indeed, Charlie has already made great strides with the Chihuahua, without even taking a step. Charlie, you see, sleeps in bed with the Bupps.
When the other dog saw that, he decided it was safe to scamper into the bed along with them.
"Once Charlie gets in bed, he comes and gets in bed with us too," Bupp explains. "I know he wouldn't do that if Charlie wasn't doing that."
See? Charlie seems to say. Humans are all right.
Well, most humans.
Want to give a shelter dog like Charlie a chance? Consider taking one home through Adopt-a-Pet.