Beezle was only a week old and still had his eyes closed when he was found on the side of a busy road in Stroud, England. He was cold, very weak and without a mother in sight.
"We assume mom weasel may have been carrying [him] to a different nesting place and she may have got scared from the traffic and dropped [him]," Emma Hickey, an animal carer at Oaks and Furrows Wildlife Rescue Center, told The Dodo.
Luckily for Beezle, someone saw him lying on the ground and stopped to pick him up - immediately taking him to a veterinarian for assistance. From there, Oaks and Furrows was contacted to give Beezle the specialized wildlife care he needed to return to the wild.
When he arrived at the rescue in late June, Beezle was listless, but his condition slowly but surely began to change.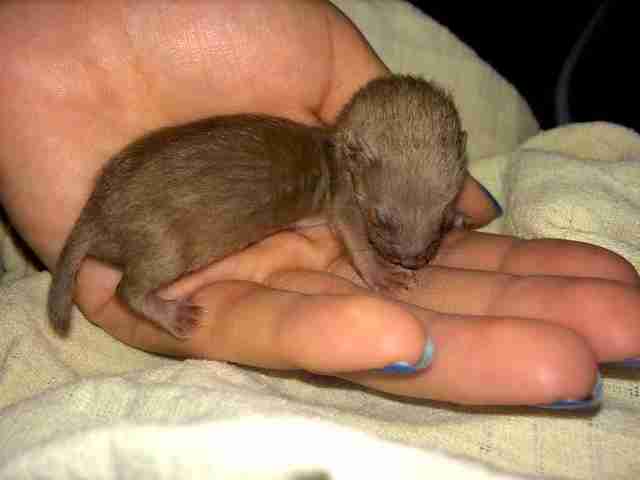 "After being warmed up and syringe-fed a rehydration fluid and puppy milk every three hours, he soon perked up," Hickey said.
As he grew stronger, staffers at the rescue center saw more of his fun personality shine through as well.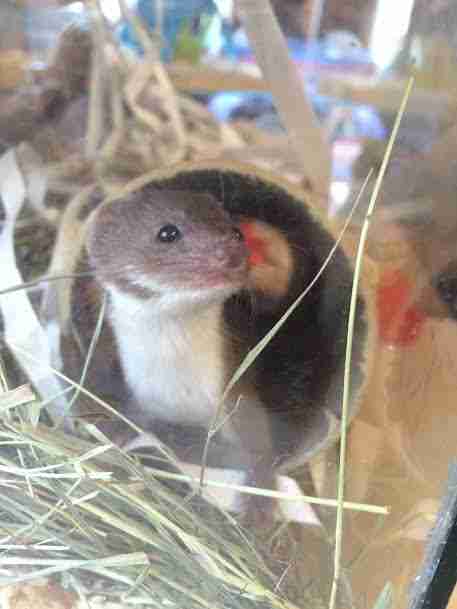 Beezle quickly went from being an abandoned baby to rambunctious young weasel, capable of eating solids and possessing endless amounts of energy.
"[He] was given loads of cat and dog toys with bells and feathers attached, which he seemed to love, and would spend ages playing," Hickey said.
But as much as he was adored by his caretakers, last Wednesday marked his final day at Oaks and Furrows. He was finally well enough to be released and live a wild life - thanks to his initial rescuer, who saw that he was in need and stopped to help, and the rescue center, which rose to the occasion and raised him.
"Everyone loved the time he spent here at the center," Hickey said. "He was very playful and entertaining."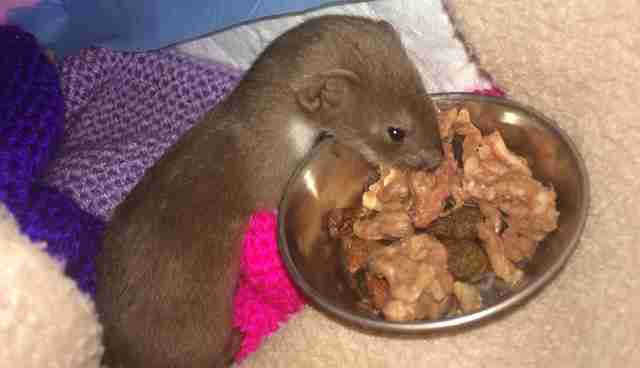 Want to help Oaks and Furrows continue doing good work for animals in need? Consider making a donation here.
Watch this video about Wally, the cutest rabbit in the world: