If you like burning insects with magnifying glasses or picking off the wings of flies, then this product may be for you.
For the rest of us, the RoboRoach - a kit that allows people to turn bugs into zombies and control them with their phone - is a lesson in cruelty.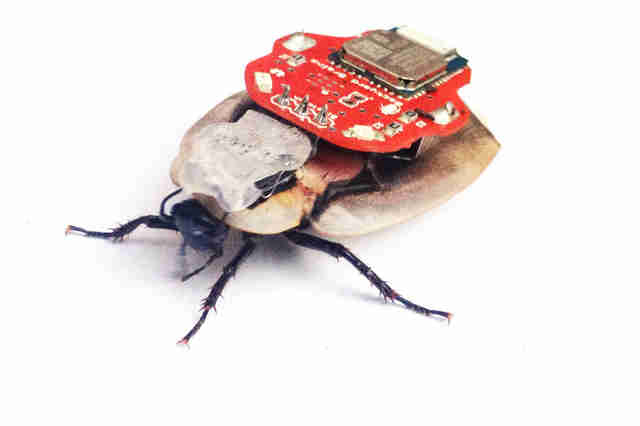 The company that makes it, Backyard Brains, touts the kit as a boon to the budding scientific mind - a cyborg for everyone.
Trouble is, it's mean science. The procedure, painstakingly outlined in a YouTube video, involves mutilating an innocent creature, impaling him with electrodes and keeping him in a cyborg state that's debatably neither fully alive nor dead.
Did we mention you can control the roach with your phone? The idea is to have your very own Frankenbug, who can be controlled through simple swipes in a smartphone app.
The video lays it out in simple terms: First, find a decent-sized cockroach who was just minding his own business. Then there's the anesthetic.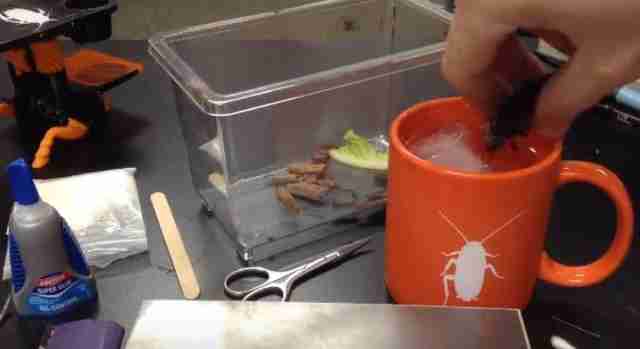 "Begin anesthetizing your cockroach by carefully submerging it in ice water," the video notes. Since cockroaches are cold-blooded animals, the water should effectively put one to sleep in two to five minutes. In other words, chill the bejesus out of the animal until he stops moving.
Then there's the business of rubbing away the insect's waxy outer membrane - you know, the layer that keeps the insect naturally hydrated - to make the superglue stick.
And then a needle poke just behind the cockroach's head. And then ... well, you get the idea.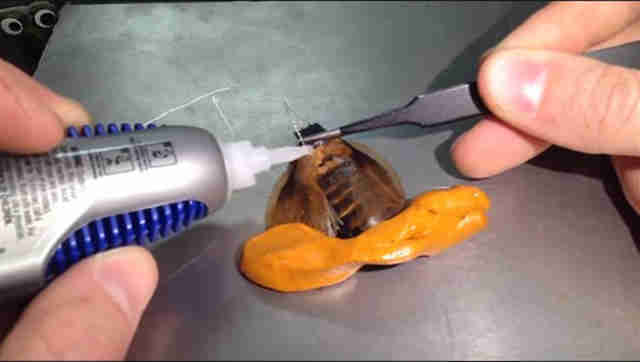 Rise, RoboRoach, rise!
And twitch and turn to the swipe of a smartphone app.
"Using the default RoboRoach settings, swipe either left or right on the screen and look for any behavioral responses," the video notes. "If the cockroach turns toward the direction that you swiped, your surgery was successful."
The clip bandies around terms - like neural microstimulation - that might suggest legitimate science is being done here, but there's also an undeniable appeal to people who dabble in cruelty.
And there's a bottom line.
The Michigan-based company behind RoboRoach - Backyard Brains - sells the complete kit for $99.99 on its website. Although the company didn't respond to requests for comment, its site does offer an online response to ethical concerns.
"While biology demonstrations 'for fun' should obviously not be done, given that our demonstrations are to teach science/physiology in an interactive way, we believe the animal experiment is of benefit," the company notes.
Besides, Backyard Brains claims later, the idea of sentience "is a stretch for insects and worms."
But what's the real lesson here?
That if you prick a cockroach, he will bleed? Or if you tickle him with electricity, he will dance?
Somewhere along the line, we suspect this product fails the most important life lesson of all: to treat animals, both great and small, with dignity and humaneness.
Cockroaches are complex and fascinating animals well worth studying. Whether they feel pain or not isn't the point here - but rather why we feel the need to turn them into robo-slaves to our smartphones, and call it a learning experience.
Want to let Backyard Brains know how you feel about RoboRoach? Get in touch with the company through its Facebook page.