Spike the cockatoo has decided to throw a party for his Great Dane pals, and what better way to get a party started than by throwing treats left and right?
Though it may seem unusual that Spike is tossing the treats to the dogs rather than enjoying them himself, it's not actually that improbable. White cockatoos, or Umbrella cockatoos, such as Spike, are generally considered to be very congenial birds that love companionship, and can actually be very sentimental about the bonds they form.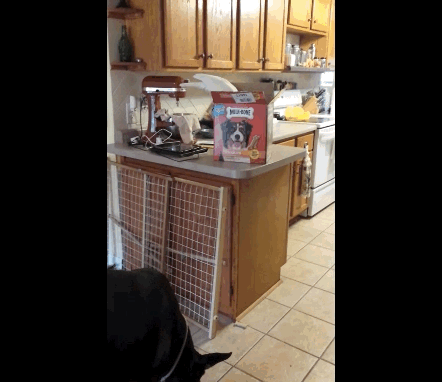 Regardless, it's pretty clear that Spike has somehow become the Willy Wonka of dog snacks, rapidly doling them out with enthusiasm!
Watch the full snack party below!: