For the last 500 years, a pretty little bird has been sitting perched above the Virgin Mary in Italian painter Andrea Mantegna's work Madonna della Vittoria -- but up until recently, no one gave it much thought, failing to realize that the bird's very presence there could force a revision of commonly accepted history.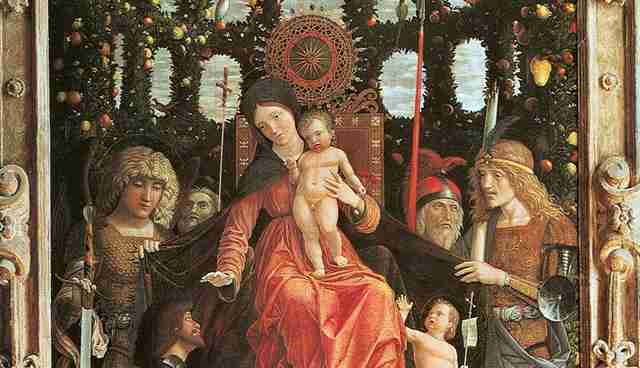 Ten years ago, historian Dr. Heather Dalton from the University of Melbourne was leafing through a book of Renaissance art when she noticed what looked to be a sulphur-crested cockatoo in Mantegna's painting from 1496. The only problem was that the bird is native to Australia and New Guinea, parts of the world Europeans weren't thought to have visited until more than 100 years later.
Given the implications of such a discovery, incongruent with historical timelines, Dalton knew she'd better get it right.
"Everyone I've spoken to on this has said it absolutely is a sulphur-crested cockatoo. It's taken 10 years because I've wanted to be sure," she tells the Guardian.
So what's the significance of the mysteriously out-of-place bird? Well, how exactly it got there.
"The presence of a Sulphur-crested Cockatoo in a European painting of 1496 suggests that there were complex and far-ranging South-East Asian trading networks in our region prior to the arrival of Europeans," says Dalton. "I think lots of people will be looking at these paintings more closely now."