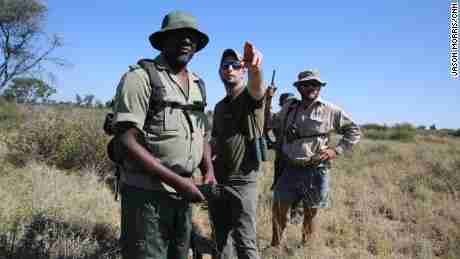 At the International Fund for Animal Welfare, we were saddened today to learn that a critically endangered black rhino, of which only 5,000 remain in the world, was killed by a US trophy hunter in Namibia.
Last March, the US Fish & Wildlife Service announced its decision to allow the importation of sport-hunted black rhino trophies from Namibia, citing "clear conservation benefits." The permits in question were given to two wealthy American sport hunters who paid hundreds of thousands of dollars for the opportunity to kill these animals.
Although the Namibian government asserts that money from the permits will be used for conservation purposes, no detailed plans regarding the allocation of those funds have been released.
The premise that endangered species can be protected by allowing individual members of that species to be sold off for the kill is just not sound science or an ethical practice in today's world.
- AD