Have A Rescue Cat Pee On Your Ex's Name For Valentine's Day
Best revenge ever 💔
Valentine's Day can be a wonderful holiday, but if you're single, it can also serve as an annoying reminder of that fact. While there are plenty of places to go to celebrate the romantic aspects of the holiday, there aren't a lot of outlets for the bitter and the scorned, so one cat café is doing the best thing to help people let out their frustrations.
A while back, Kanchan Singh, founder and owner of Crumbs & Whiskers cat café, and her team were tossing around ideas for events they could host at the café for Valentine's Day. After talking to a bunch of their customers, they realized that doing something traditional may not be the way to go, and soon came up with the best idea.
"A lot of our customers were saying that there are so many places to celebrate who you're with, but there's nowhere to sh** on your ex," Singh told The Dodo. "One customer literally said cats should sh** on an ex's name."
At both their Washington, D.C., and Los Angeles locations, people visiting Crumbs & Whiskers throughout the month of February can pay a $5 donation to write the name of their ex in a giant litter box. Guests can choose whether their donation goes to Stray Cat Alliance or Homeward Trails Animal Rescue, so all of the ex bashing is actually supporting two very worthy causes. If you don't live locally, you can still send the café the name of your ex, and they'll write it in the litter box for you and send you a photo of it.
At the end of the month, both litter boxes will be filled with litter and given to the cats of the café so they can do their thing — and all of the action will be live-streamed on Snapchat, Instagram and Facebook, so that everyone can watch their exes being insulted by a group of rescue cats. If you're in the area, you can even go and witness the action for yourself in person.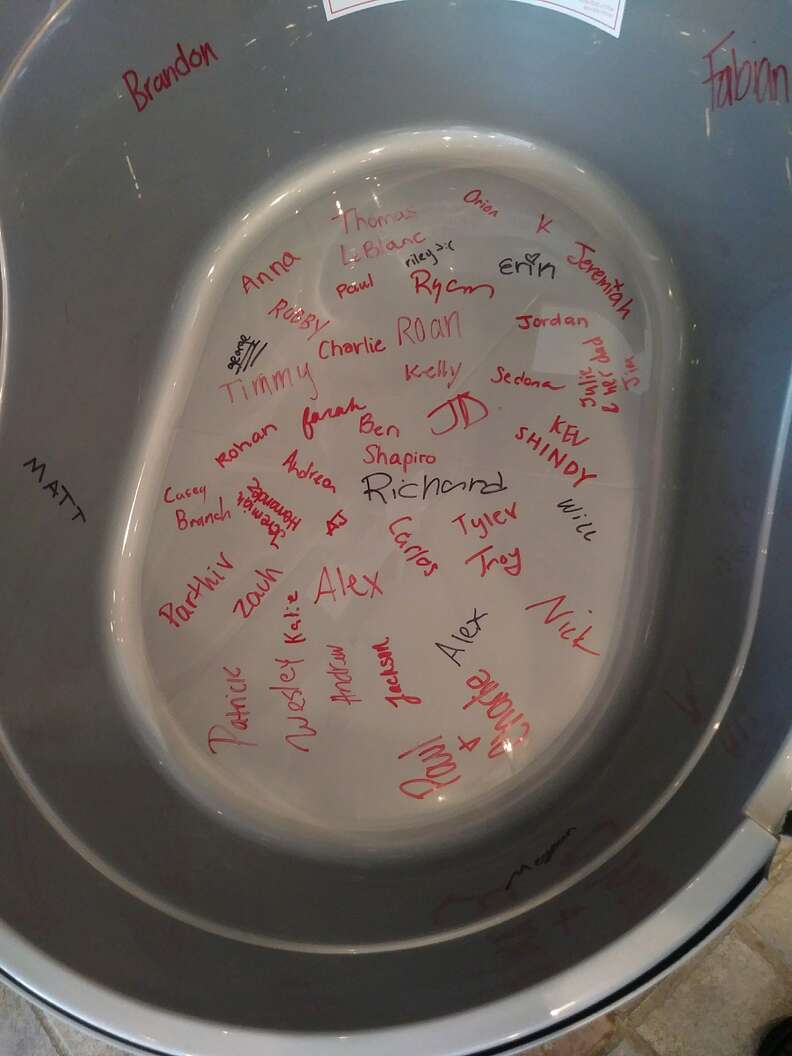 So far, the event has been very, very popular, because apparently, there are a lot of shitty exes out there — and a lot of people who are giving up on romance and turning to cats instead.
"The litter box started filling up the day we launched the promotion, February 1," Singh said. "There are already names on top of names because everyone wants to participate. It really seems like it's everyone's favorite Crumbs & Whiskers promotion."
While you're at the café getting some sweet revenge on your ex, you can also cuddle and play with a bunch of rescue cats, who are all up for adoption and looking for the perfect forever homes. Who needs a significant other when you can hang out with cats, right?
The moral of the story? Screw your ex. Cats are always better. Happy Valentine's Day!