Woman Out For A Stroll Runs Into The World's Saddest-Looking Cat
"At first I thought I hadn't seen right."
He's got it good — maybe even better than good.
But you might not be able to tell it by looking at this sweet kitty's face.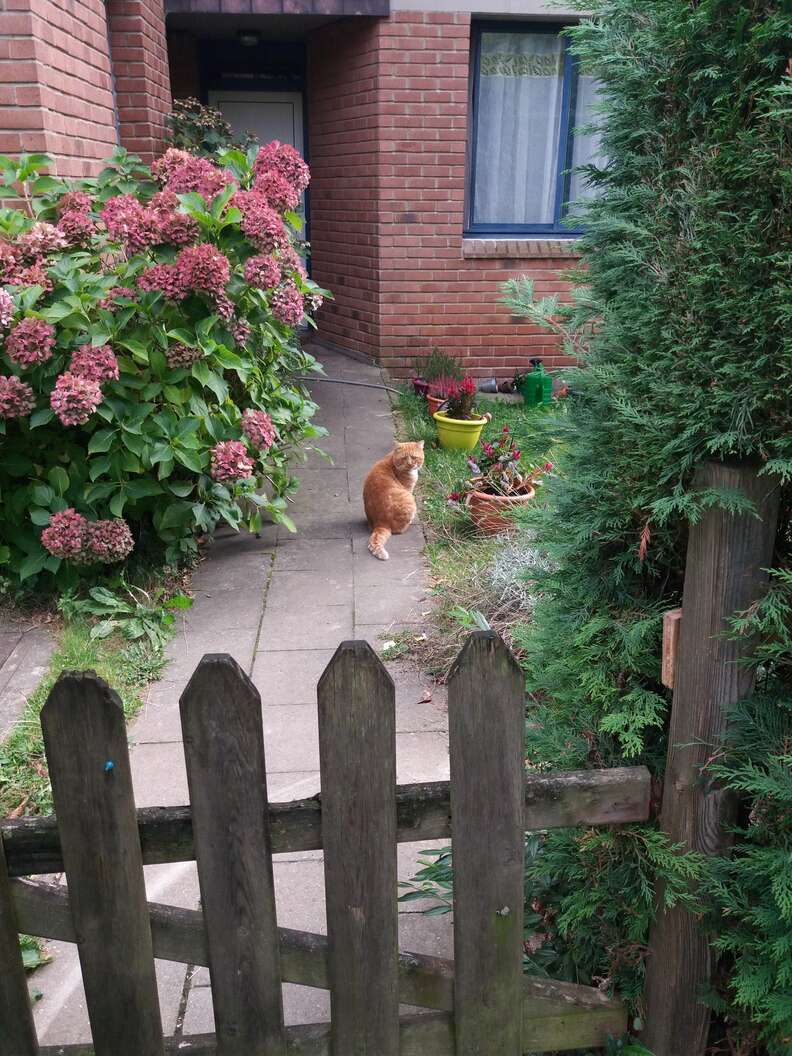 The other day, Floriane Lavellan was out for a stroll through a quiet, well-to-do neighborhood in Belgium with her mom when someone caught her eye. There, in a cozy private garden all to himself, was a chubby orange cat she'd never seen before.
Lavellan had to do a double-take.
"At first I thought I hadn't seen right," Lavellan told The Dodo.
There was something peculiar about this cat's face.
He looked super bummed out.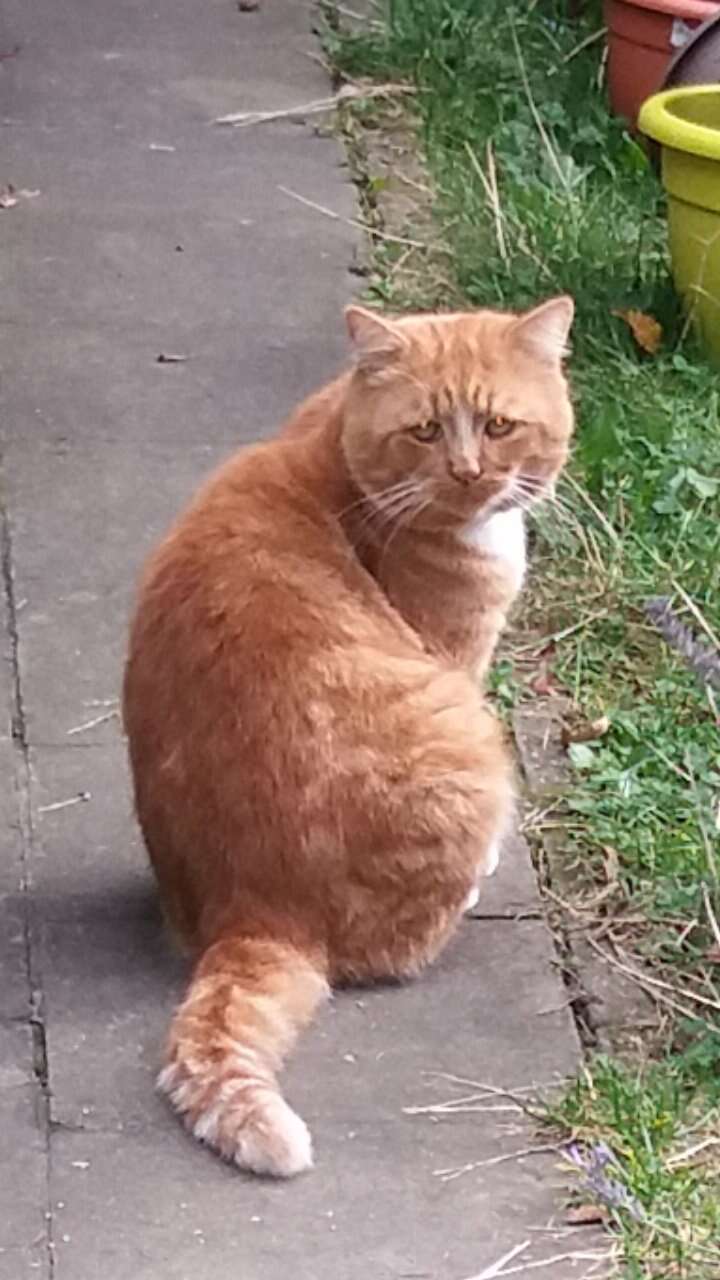 "I had never seen a cat who looked THAT sad before," Lavellan said. "He just stood there, looking at us."
Lavellan tried to lure him closer to pet him, but after a few moments, the kitty turned and strutted out of sight — but not before she snapped photos of his dear, dour mug.
Lavellan understood that the cat wasn't actually sad, of course; that sad-seeming expression was clearly just the face he was born with. But, nevertheless, it tugged at her heartstrings. Lavellan hopes to encounter him again.
"The cat looked well-fed and very fine there. I have a weak spot for ginger cats, so I'm definitely keeping an eye out for this one. I'll definitely try to see if he's in the mood to be petted," Lavellan said, adding:
"I guess I wouldn't be able to keep from saying an, 'It's gonna be OK' (or two) if I see that expression up close, though!"