Woman Visits Stray Dog Every Day Until He Finally Lets Her Pet Him
"I started to cry — happy tears" 😍💕👏
When Carley Coca saw a post on Facebook about three dogs who had been abandoned at a nearby church in Florida, she immediately knew she had to help them. Coca has been helping animals since she was a kid and currently volunteers with Paw Print Hearts rescue, and never passes up an opportunity to help an animal in need.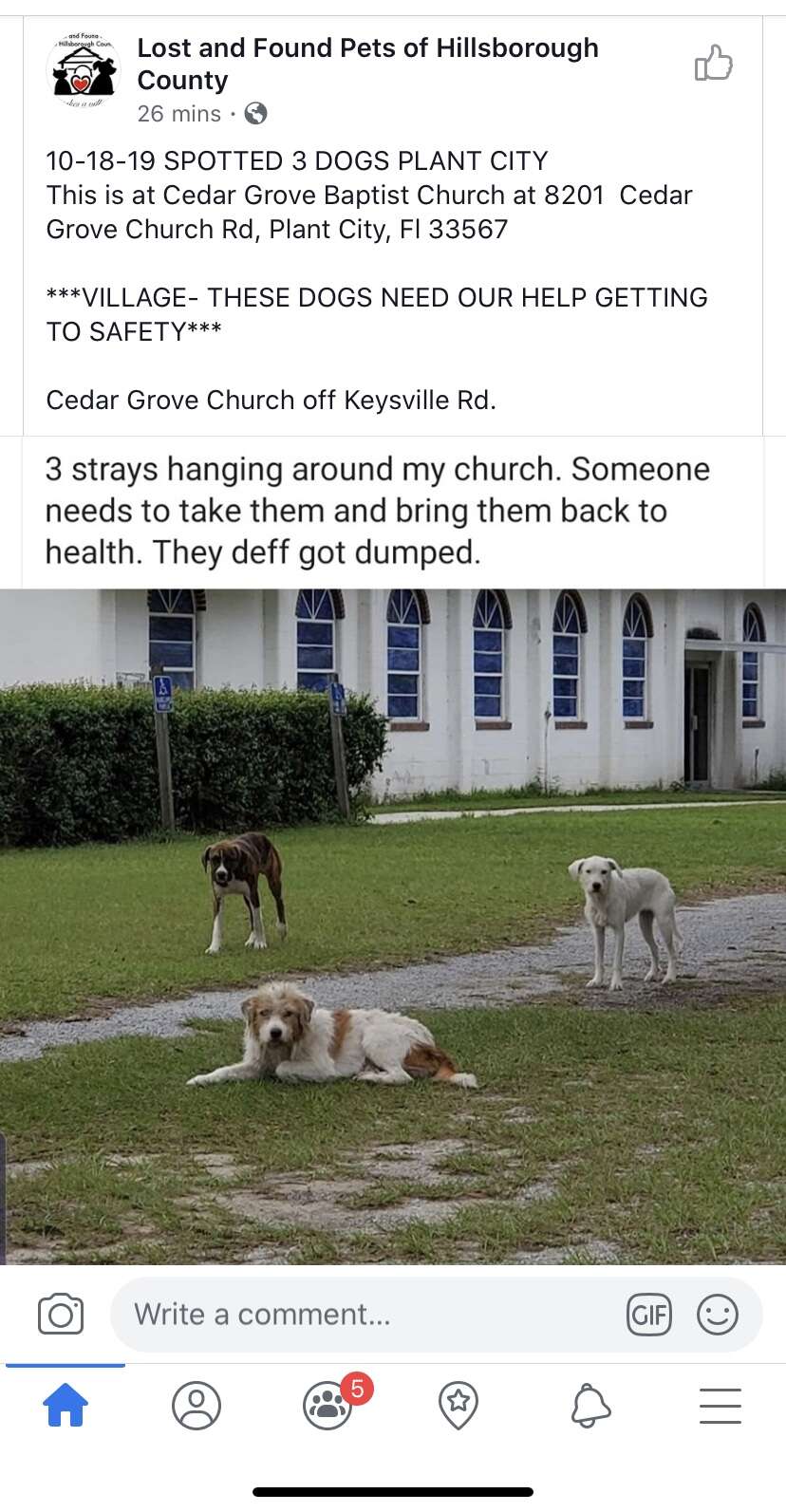 The first chance she got, Coca drove out to the church and was able to get two of the dogs, Zeus and Lily, into her car — but the third dog, Chance, refused to come anywhere near her.
No matter what Coca tried, Chance was just too scared. He wouldn't stop barking and eventually ran away. Even though it broke her heart to leave him behind, Coca knew she needed to get Zeus and Lily to safety, and so she drove off that first day without Chance.
Despite his fear, though, Coca knew she couldn't give up. After placing his two friends in foster homes, she went back every day to try and earn Chance's trust.
"Once I was finished with work for the day, I would go to McDonald's and pick up 10 plain cheeseburgers and head out to the church, which was about 30 minutes from me," Coca said. "I would go to the shed where Chance would sleep and announce that I was there — and I'd sit at a distance (chosen by Chance), for up to three hours at a time, and just toss him cheeseburgers."
Every time Coca tried to get closer to Chance, he would run away. She even tried bringing his friend Lily, and though he was excited to see her, he still refused to go anywhere near Coca.
Then, on the sixth day of trying, things started to change.
"Chance would wait for me to get to the church by sitting at the end of the driveway rather than hiding under his shed," Coca said. "However, he still wouldn't let me go near him."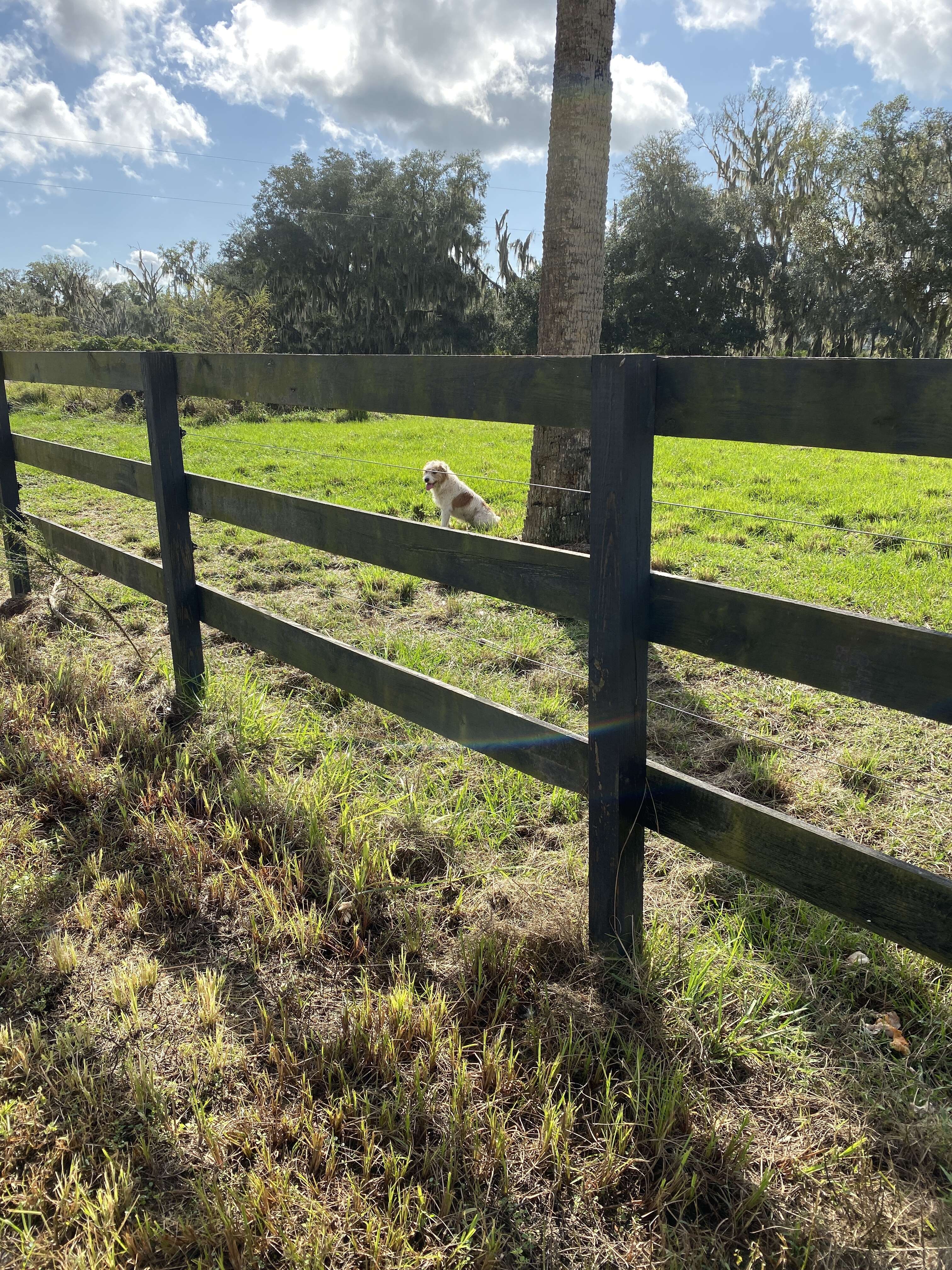 The progress was slow, but Coca refused to lose hope — and finally, on the eighth day, Chance decided he was ready to trust her.
"When I pulled up on the eighth day, Chance came running to my car," Coca said. "I stuck my hand out the window and he immediately licked it. I was shocked! I got out of my car and he started wagging his tail. I knew today was the day."
Coca slowly began to approach Chance, and this time he didn't run away. Instead, he lay down, so she held out her hand for him to smell before finally trying to pet him for the very first time.
"I placed my hand on top of his head and started to pet him," Coca said. "I was nervous how he would react; I was afraid maybe he'd bite, but he didn't. He almost looked … relieved. I started to cry — happy tears."
After days of trying, Coca was finally able to pick Chance up and place him in her car, ensuring his safety at last. The poor dog was covered in fleas, ticks and burrs, and he was matted and very skinny, so Coca knew he would need time to rest and recover. After taking him to the vet, Coca took him home to foster him herself, and so far he's been settling in better than she could have imagined.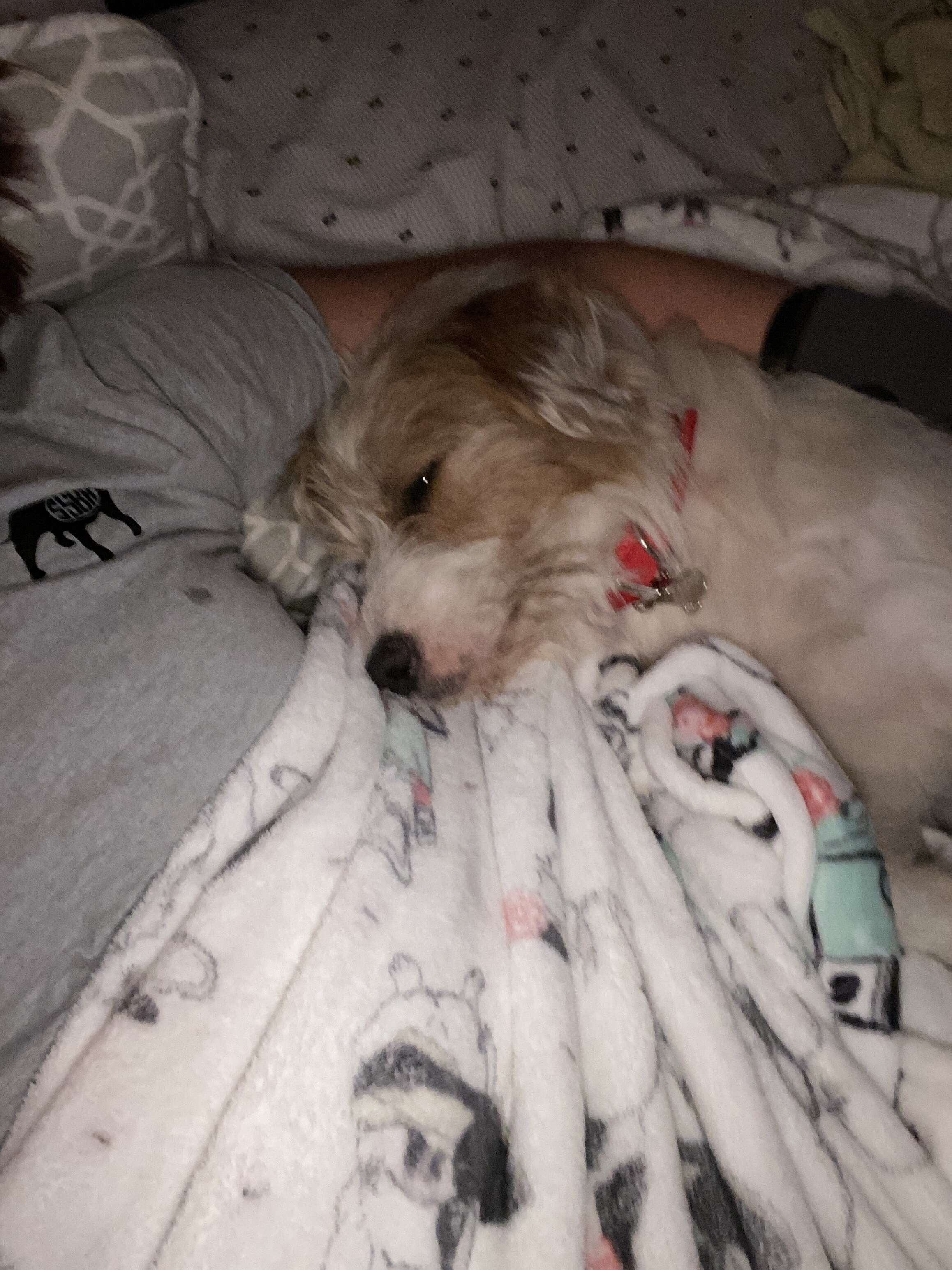 "Chance is doing absolutely amazing," Coca said. "I love being able to see his personality come out each day. You can tell how grateful he is that he is finally safe. He's still fearful of other people, but we're working on it a little bit each day!"
Chance will stay with his new foster mom for at least three months, and after that she'll help him find a forever home — unless he becomes a foster fail, which Coca knows is definitely a possibility.