Woman In Bahamas Takes In 97 Stray Dogs And Saves Them All From Hurricane
"I gave them every last treat just to keep their minds off all the noise of the hurricane."
People living in the Bahamas are reeling after massive Hurricane Dorian swept through the island nation earlier this week.
But thanks to the kindness of rescuer Chella Phillips, dozens of needy pets survived — dogs who would have otherwise been without shelter.
Ahead of the storm making landfall in the Bahamas, Phillips announced that she'd opened the doors of her home to 97 homeless and abandoned dogs.
There, they were able to ride out the hurricane in comfort.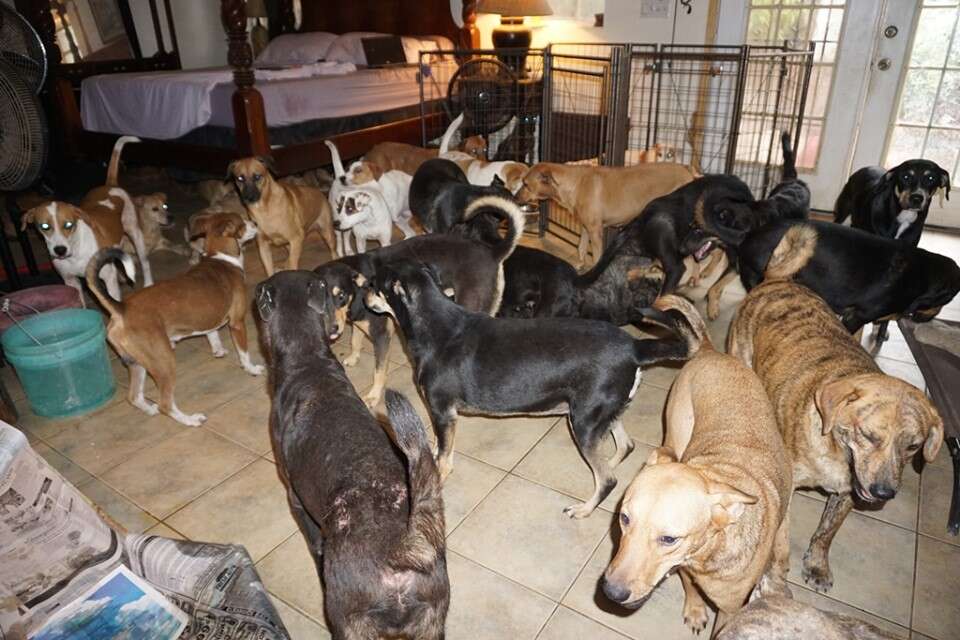 "Everyone here gets along and welcome the newcomers with tail wags," Phillips wrote. "They know they are their brothers and sisters in suffering on the streets."
Photos of the lucky pups saved by Phillips' lifesaving gesture soon went viral — racking up tens of thousands of shares in just a few short days.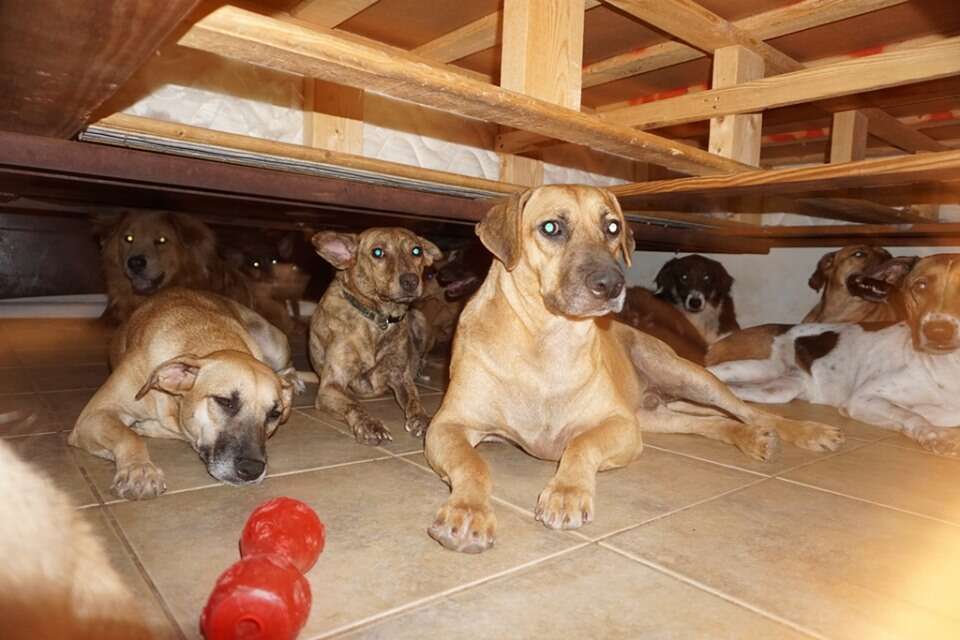 On Tuesday, with the brunt of the storms now past, Phillips described the harrowing experience in a post:
"The wind sounded like a train that wouldn't pass, it was so loud, water was coming in through the seams on the windows and underneath the doors, the dogs were scared. I tried to play with them, sing to them, gave them every last treat just to keep their minds off all the noise of the hurricane."
Thankfully, all 97 dogs had made it through alive.
This isn't all Phillips has done for animals. She manages the Voiceless Dogs of Nassau, a group dedicated to saving the island's stray dogs.
But unfortunately, the storm has ravaged the infrastructure of the rescue operation, and supplies are dwindling. In other words, Phillips and the dogs are not yet completely out of danger.
Phillips is appealing to the public for help and has launched a donation page for those who would like to donate. So far, more than $200,000 has been raised.
"I don't even know what to say, how to thank you," Phillips wrote. "Your love, words, donations are keeping me alive, giving me hope and I want you to know, that no matter how much is raised, every nickel will go to saving dogs' lives."