Woman Goes To Adopt One Dog From Shelter — And Comes Out With Three
Group freedom ride 👏🤗💕
When Shelly Blount saw a post online last week about a dog who was about to be put down in North Carolina, she called the shelter immediately. To her relief, they told her the dog had just been adopted, but it got her thinking about the other dogs who might be in danger. She asked if there were other dogs scheduled to be put down and they told her a dog named Caleb was next on the list — so Blount got in her car.
Accompanied by a friend, Blount drove four hours from Virginia to the shelter, determined to rescue Caleb. When she arrived, she realized two other dogs were about to be put down as well. Despite having three other rescue dogs already at home, Blount suddenly knew what she had to do.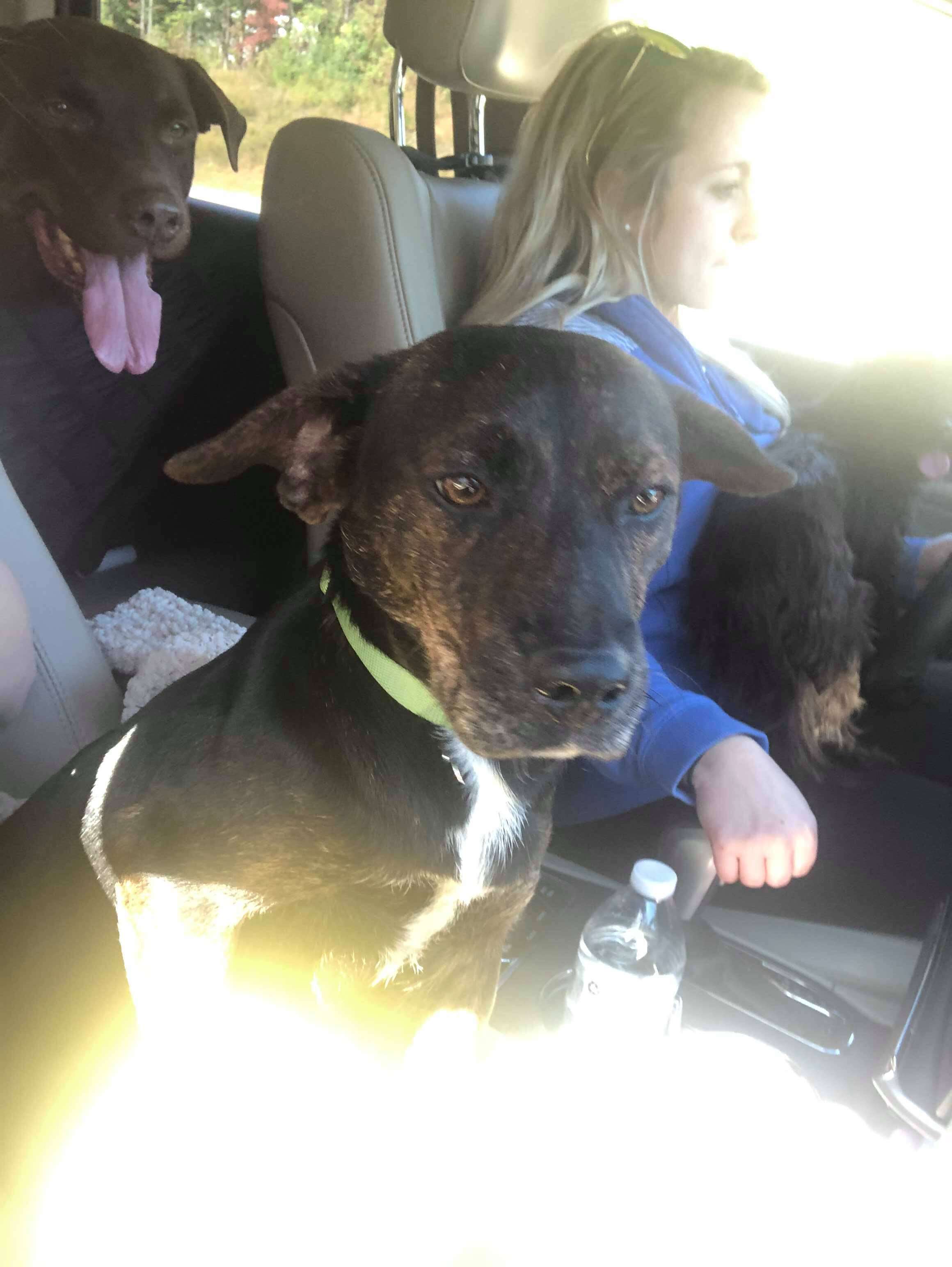 "I asked the limit on how many you could adopt," Blount told The Dodo. "They said there wasn't one. So I decided to get all three."
Blount had arrived at the shelter that day expecting to leave with just Caleb — and instead she left with Caleb, Charisma and Bella.
As they began the long drive home, all three dogs were so excited and couldn't contain their happiness, and Blount knew she had absolutely done the right thing.
"Caleb was sooo excited — kept giving kisses from the back seat, and his tail was wagging so fast," Blount said. "Bella was so content being held so she sat in my friend's lap and literally didn't move. Charisma, my sweet little angel, was literally hugging me and slept the entire ride."
When Blount decided to adopt all three dogs, she hadn't really had a plan. She knew she couldn't leave them at the shelter to be put down, but she also didn't have room for three more dogs at home — but luckily, within days, she'd already found the best new homes for both Caleb and Bella.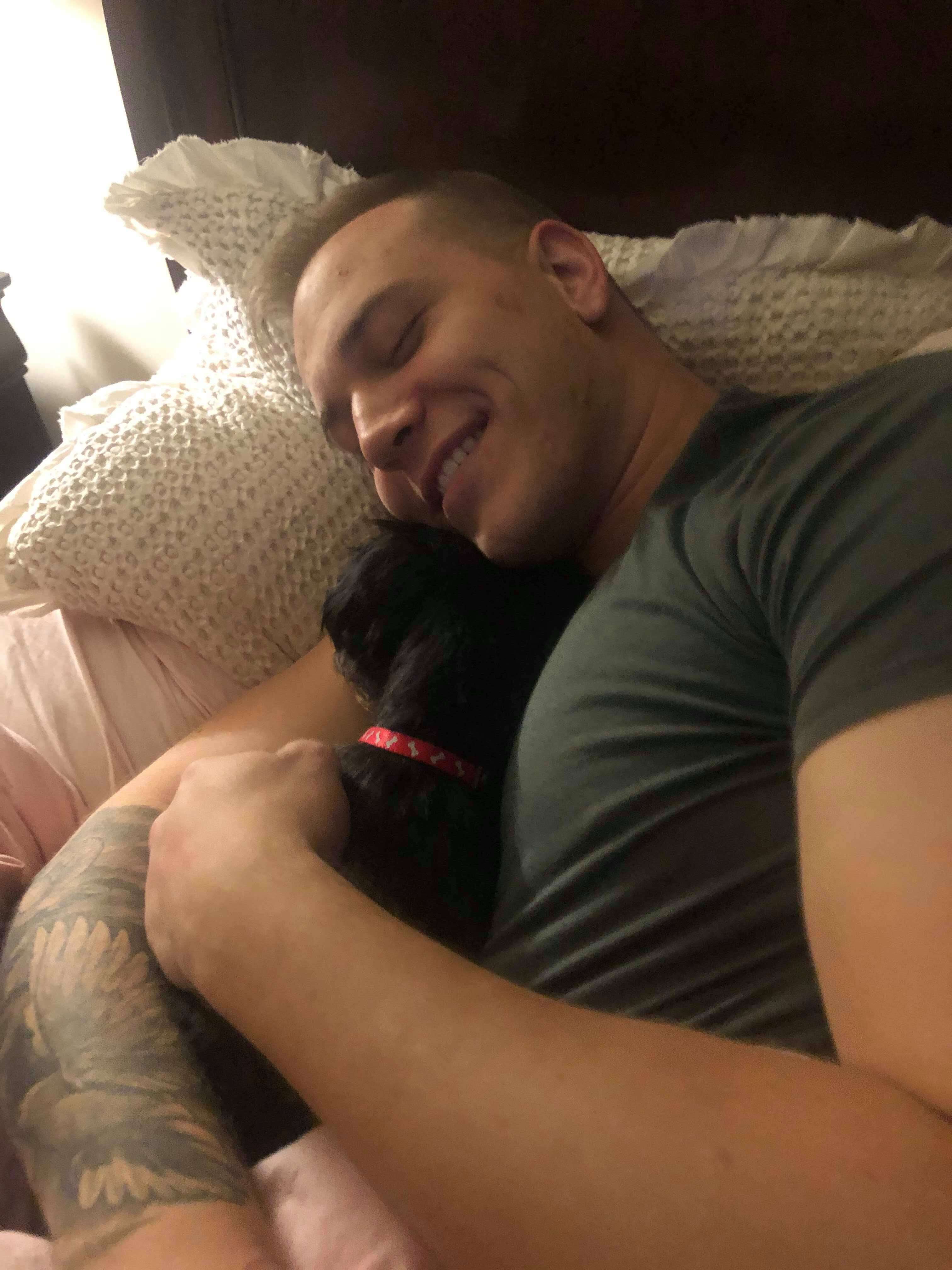 "Caleb is super happy in his new home with a friend of mine," Blount said. "She has another Lab who he loves. Bella went to my boyfriend and let's just say they are inseparable."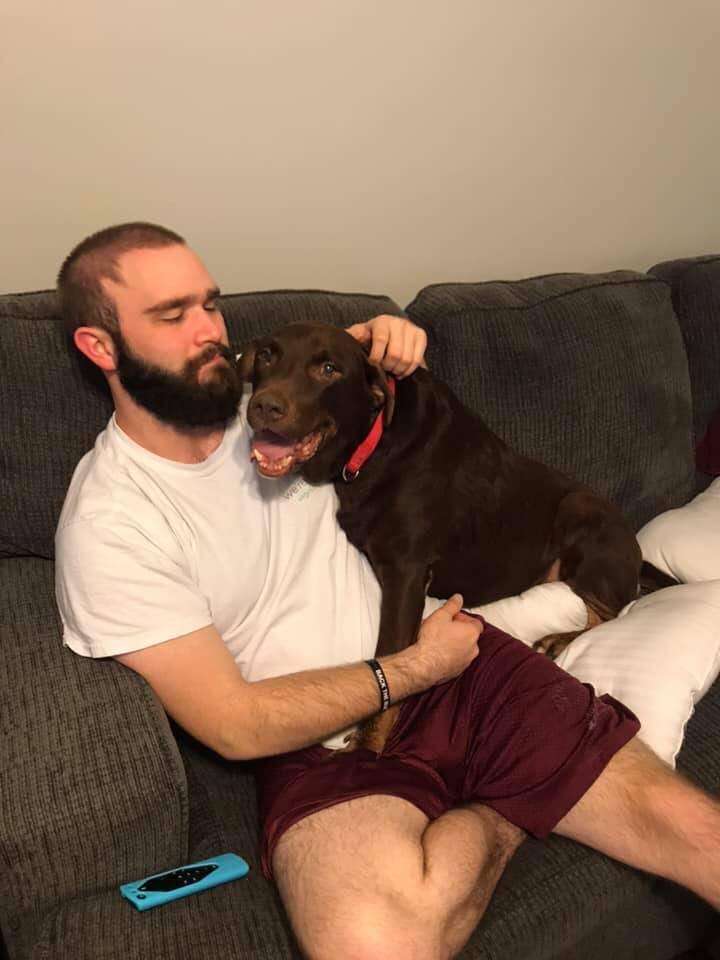 Blount is likely going to keep Charisma, as the pair have bonded quite a bit in the days since the rescue. Either way, Charisma would need to stay with Blount for a while — because after a vet visit, she realized the sweet little dog was pregnant.
No one at the shelter had told Blount that Charisma was pregnant with five to six puppies, and later said they hadn't known. Not only did Blount save Charisma that day, but she also saved the lives of her puppies, and for that Charisma is continuously grateful.
"My Charisma girl is very attached to me and we take lots of cat naps because she's so sleepy," Blount said.
Charisma is due to give birth within the next week, and her new family is so excited for her. In the meantime, she's enjoying spending lots of time cuddling with her new mom and best friend, thanking her every day for saving her life.