Stray Cat Curls Up To Woman And Shows Her His Very Special Marking
It's visible whenever he cuddles up with someone he loves ❤️️
When Carri-Anne Jane moved to Dubai for an internship in the fall of 2017, she had no idea how far she would go to return with some very important extra baggage.
In October, right after Jane arrived, she noticed a small cat lurking around the entrance of her apartment building. Assuming the frequent visitor was looking for a meal, she knelt down to feed the cat and got an unexpected response.
The white cat with brown markings ignored the food — instead demanding human contact.
"I sat down to try and show [the food] to him and he hopped up on my lap, snuggled into a ball and contently started purring," Jane told The Dodo. "That was a definite, 'Houston, we have a problem' moment. No other street cats I'd encountered had ever done that."
Jane and the cat immediately formed a bond and settled into a new routine — the little cat would run up to greet her with a friendly meow whenever Jane returned from work. Jane started calling the cat Eleven, a reference to the character from the Netflix show "Stranger Things," but the name never seemed to fit the cat's affectionate personality.
One day, Jane's roommate pointed out that the little cat had a marking on his side that resembled a heart, and when he curled up to snuggle Jane, the heart became even more pronounced. Jane was shocked that the cat's outside perfectly echoed his inside — and she quickly changed his name.
"He was so cuddly and affectionate, he has the biggest heart a kitten could have," Jane said. "He became Brave (for how much he was willing to trust me) heart (his mark and love he has to give)."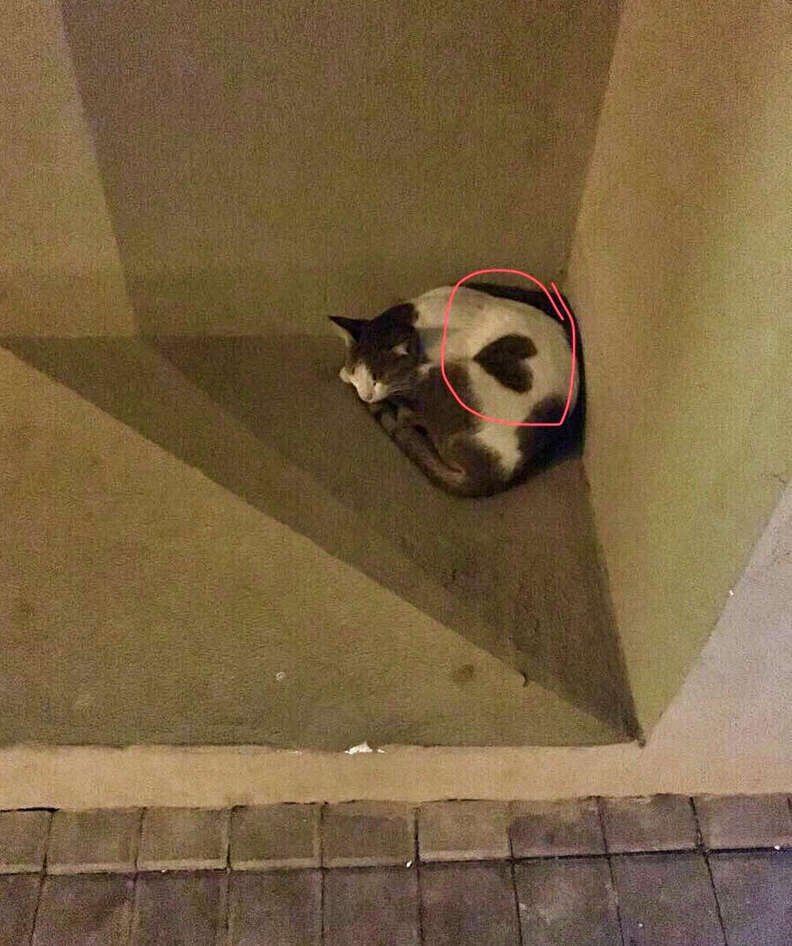 By December, Jane knew she couldn't leave Braveheart behind, and took him to the vet to make sure he was healthy enough to bring back to South Africa. While Braveheart was found to be slightly underweight, he was deemed ready to fly.
"I realized that I wouldn't be able to leave this soul behind and would spend the rest of my life wondering about that cat on the street in Dubai," Jane said.
However, transporting the former street cat to her home in Cape Town would be far more difficult than Jane expected.
"My first quote from a South African company was R 44,000 [$3,095]," Jane said. "I did cheekily respond to that with, 'Is he flying back in first class?' That moment, however, cemented what he meant to me. I was devastated as R 44,000 was simply not in our budget and I couldn't leave him behind."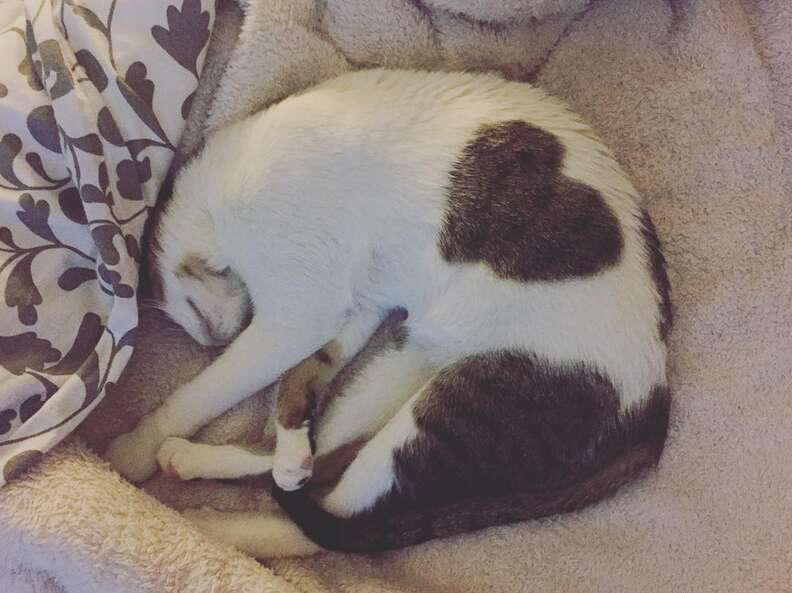 Jane began to research what it would take to export Braveheart from the United Arab Emirates to South Africa without a professional animal transport agency.
Though doing the legwork herself would shave down the price of Braveheart's flight and export costs, Jane still needed to find a way to raise the money for all the fees, so she took to social media — starting an Instagram page and crowdfunding campaign for Braveheart.
Midway through January, with the deadline for Braveheart's vaccinations fast approaching, Jane's husband, Ray Leathern, sold his mountain bike to help reach their minimum target. "We continued Braveheart's campaign until February 28, 2018, at which point we had collected just under R 20,000," Jane said. "He caught his flight home on March 1." After 16 hours and a lot of hard work, Braveheart was finally home.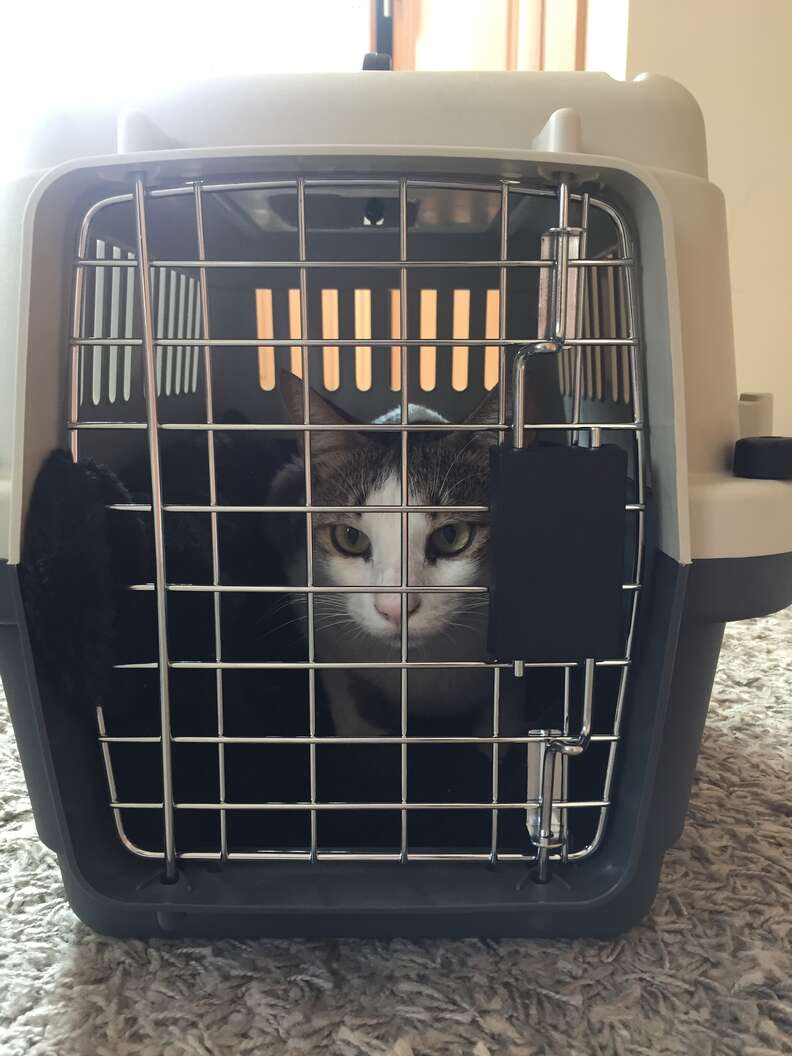 While Braveheart's parents couldn't be more excited to have him as a permanent resident, they are taking things slowly when it comes to introducing the cat to his new environment. It has taken a few months for Braveheart to adjust to his new life as a pampered pet and to his cat sibling, Jane explained.
"It's been an adjustment for him from spending life on the streets for a few years then being brought inside, flown on [his] own for over half a day to arrive in a strange new place that has different flora and fauna and a resident cat," Jane said. "If we treated a human as such they'd be in the fetal position rocking in the corner, so we give him the time and respect to get to know his new home."
After seven months in South Africa, Braveheart has finally started to adjust, surprising his parents with his bubbly, playful personality. "He has boundless energy, talks up a storm, loves love and is slightly obsessive when he sets his mind to task," Jane said. "He is a sucker for any heat source (he has no undercoat to deal with the heat in Dubai). He loves to steal food off your plate with a sneaky side-paw action."
And despite all the changes, the little cat still wears his heart on his sleeve — or, rather, his fur.
For Jane, all the stress of helping Braveheart make it to South Africa was well worth it. "It was never about improving our life. It was about improving his," Jane said. "Giving him the best life possible. Giving him the environment to have his basic needs and more met, have love whenever he wants it and to be safe to just be a happy cat."
Thinking about adopting? Then meet Dodo Adoptbot, an interactive guide for new pet parents. Get
started on Facebook Messenger
or text HOME to 38349.