Sad Street Dog Was So Grateful Someone Stopped To Help Him
"It's really sweet. Despite all of his scars and whatever he's been through, he's still able to love and that's awesome."
Last week, Laura Forma gazed into her rearview mirror and saw a pit bull crossing the street behind her.
There were a couple of things that could have stopped her from pulling over: For one, she driving was in the opposite direction. Second, Forma already had eight other rescue dogs in her care — six of her own, and two foster dogs. Bringing another dog into the mix would be tricky.
But Forma hardly hesitated.
"I did a U-turn and went into a strip plaza," Forma, an independent dog rescuer in Houston, Texas, told The Dodo. "I couldn't find him at first, so I was waiting around. And then he came out in front of some cars and I called him over to me."
It was raining and chilly, and the dog, now named Thor, bounded over to her.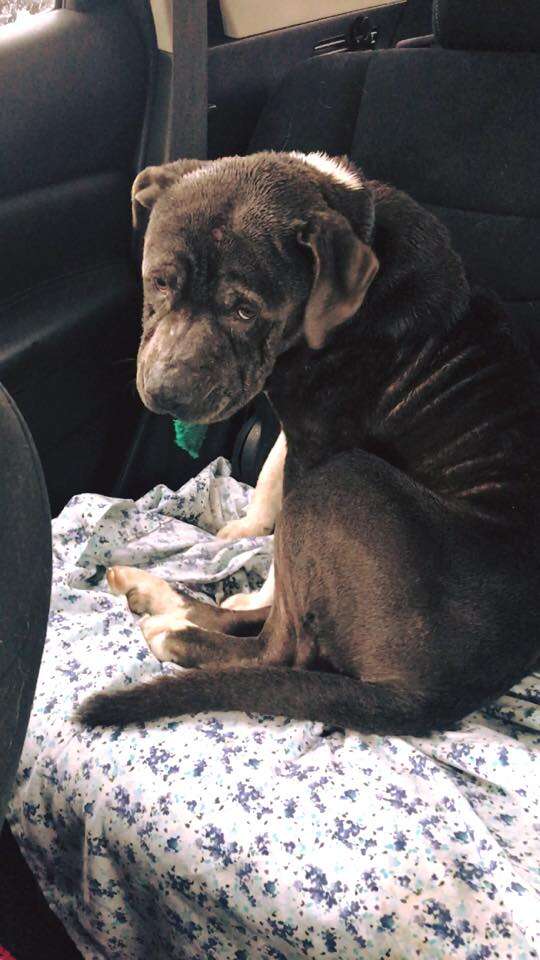 "He just ran right up to my car in the front seat, so he was ready to be rescued," Forma said. "He came right up to me and he smelled me and just jumped into the car. I never really believed that a dog would do that, but I guess it's something you don't believe until you see it."
Thor had a rope tied around his neck like a collar, but he had no tags or anything that identified him. But Thor's big, sad eyes made Forma think that he'd been through a lot.
"He's very broken — you can tell," Forma said. "And he has some scars on his face."
Forma didn't want to take Thor to a shelter. In Houston, it's estimated that there are thousands of stray dogs running around, and the shelters are overloaded. And since Thor was a pit bull, Forma knew he'd have less of a chance of getting adopted than other shelter dogs.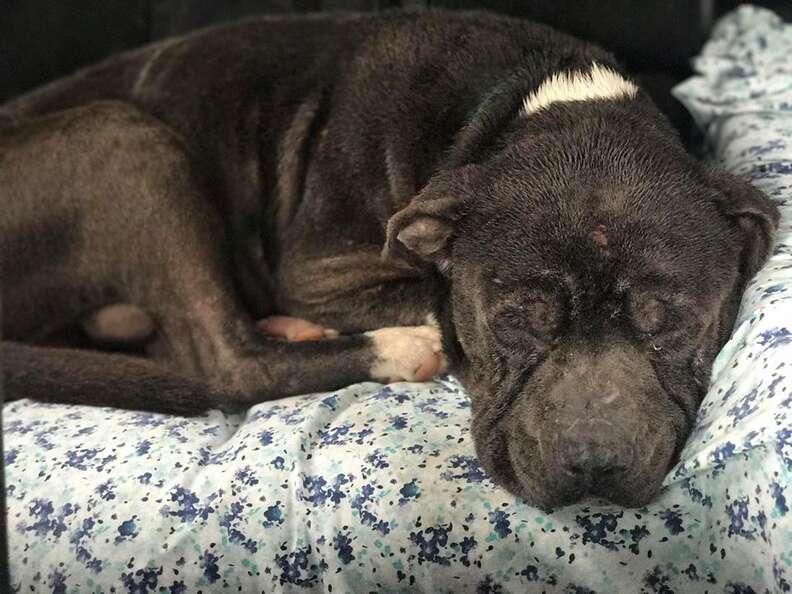 So Forma took Thor home with her, and he settled in quickly.
"He doesn't do anything wrong," Forma said. "I made a pallet for him in my spare room, and he just lies there all day. He doesn't make any noises, he doesn't chew anything up. He's really grateful."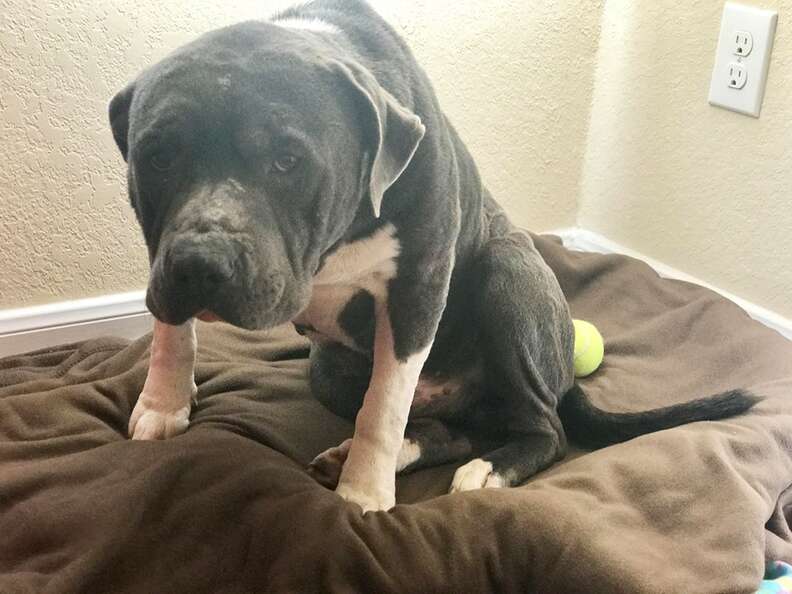 "I'm pretty sure he had a home because he is house-trained," she added. "But he's really quiet and friendly. He's met my dogs through a baby gate and he has no reaction to them."
Forma also can't get over how affectionate Thor is.
"He just kind of looks at you with those sad eyes and paws at you to rub him," Forma said. "It's really sweet. Despite all of his scars and whatever he's been through, he's still able to love and that's awesome."
Forma grew very attached to Thor, but she knew the best thing for him would be to place him with a rescue group. So she made arrangements with Three Little Pitties, a new rescue group in Houston, for Thor to move to a foster home within the rescue group's network.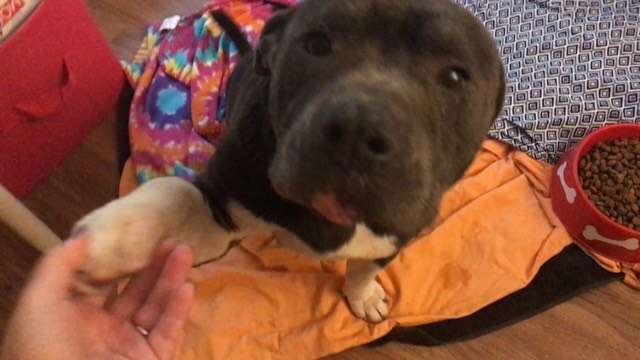 "I'm glad I made that decision to turn around," Forma said. "Sometimes there's that pulling urge that makes you want to go back for them. He's a really good dog, and he'll make someone happy."