Woman Finds Dog Abandoned In Restaurant And Decides To Bring Him Home
"[I could see in] his eyes that he needed so much love — I couldn't leave him."
Kiara Alamo was eating dinner at a restaurant in Luquillo, Puerto Rico, when she noticed an unusual patron sitting near her table.
A skinny white dog was huddled in the corner of the establishment watching people come and go — his head was bent down in pain, and his eyes seemed to plead for help. Alamo couldn't ignore the dog's piercing stare.
"The face of that dog ... he was so sad and afraid of people," Alamo told The Dodo. "[I could see in] his eyes that he needed so much love — I couldn't leave him in that restaurant."
Alamo knew then that enjoying her meal and leaving without the dog was out of the question.
"I was worried about the dog because the restaurant is near a highway," Alamo said, "so my mom convinced me to take the dog home."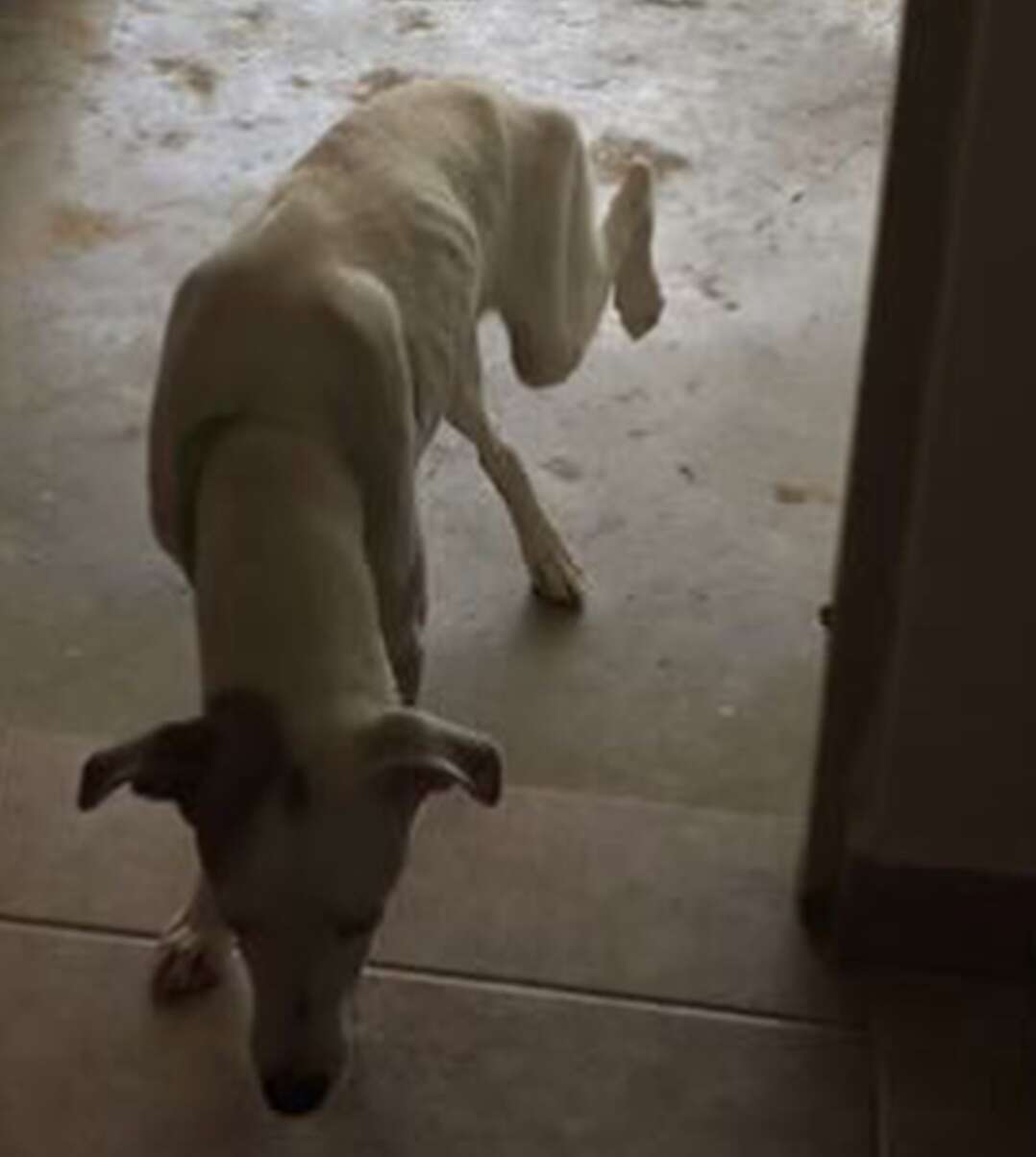 The dog, later named Uto, had difficulty walking, and held his hind leg up off the floor protectively. The next morning, when his condition didn't seem to improve, Alamo and her family took Uto to a nearby vet for a checkup.
After a round of vaccines and an X-ray, Alamo learned that Uto would need an operation in order to walk without pain. Again, one look at the dog's face, and Alamo knew she'd do whatever it took to get him healthy again.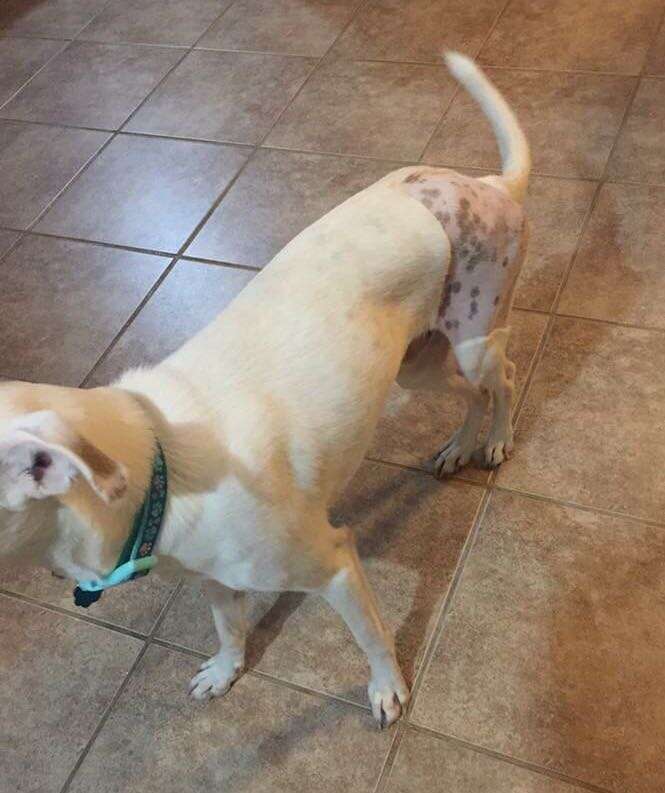 The operation was a success and afterward Alamo helped Uto gain strength in his back leg. After months of hard work, Uto had become part of the family.
"My plan always was [to] put him in adoption and find him a forever home, but after months of therapy on his leg I felt so much love [for him]," Alamo said. "He was like an angel. I couldn't put him up for adoption with that little face."
So she decided to keep him. "[It] was the best decision I made," Alamo added.
A year later, Uto is still a bit skittish around strangers, but he loves snuggling with Alamo and her family's three other dogs. "He's very afraid of people and sounds," Alamo explained. "But he likes to meet other dogs, and he's got a lot of friends."
Thanks to Alamo and her family's generous help, Uto's leg is now completely healed, and he's never happier than when he's running as fast as he can at the local dog park.
While Alamo has completely transformed the shy little dog's life, Uto tries to return the favor every day.
"Uto [taught] me how to be happy no matter what's happened in your past," Alamo said. "He's got so much love to bring me, that he doesn't even care about what other people did to him."
These days, it's rare to see the dog without a huge grin on his face — and his happiness is contagious.