Woman Has Funniest Birthday Wish And Is So Excited It Came True
"They were even better than I expected!"
Marie Taylor is obsessed with her two Dobermans, Reuben and Malcolm. They're both big, goofy and full of love to give, but all those wonderful traits aren't why their mom loves them most. Her absolute favorite part about her dogs is their noses.
Taylor has always found her dogs' noses to be ridiculously cute, so three months before her birthday this year, she took to Facebook to make a strange request.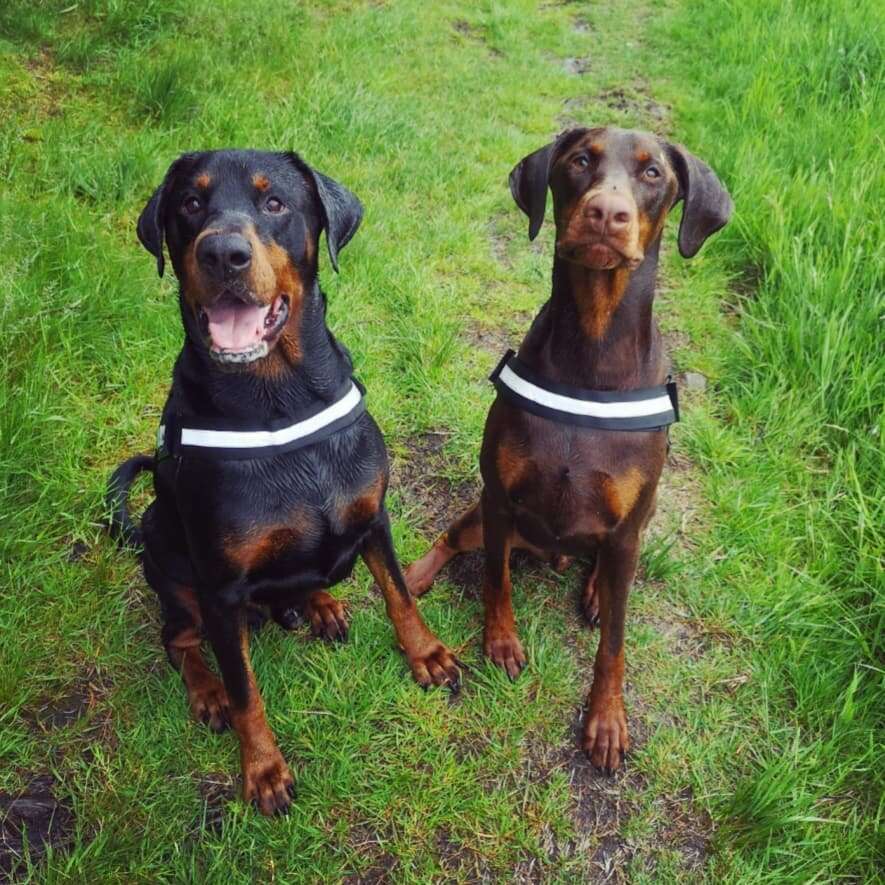 On a photo she posted of Reuben staring up at her and smiling, Taylor pledged her love to his nose and declared to the world that what she wanted, more than anything else, was a cupcake that looked exactly like it.
"I've told [my boyfriend] Jack I want it replicated EXACTLY out of icing and put onto cupcakes for my birthday," Taylor wrote on Facebook. "It's in 3 months' time. He has plenty of time to organize it. I'm making this public so it happens."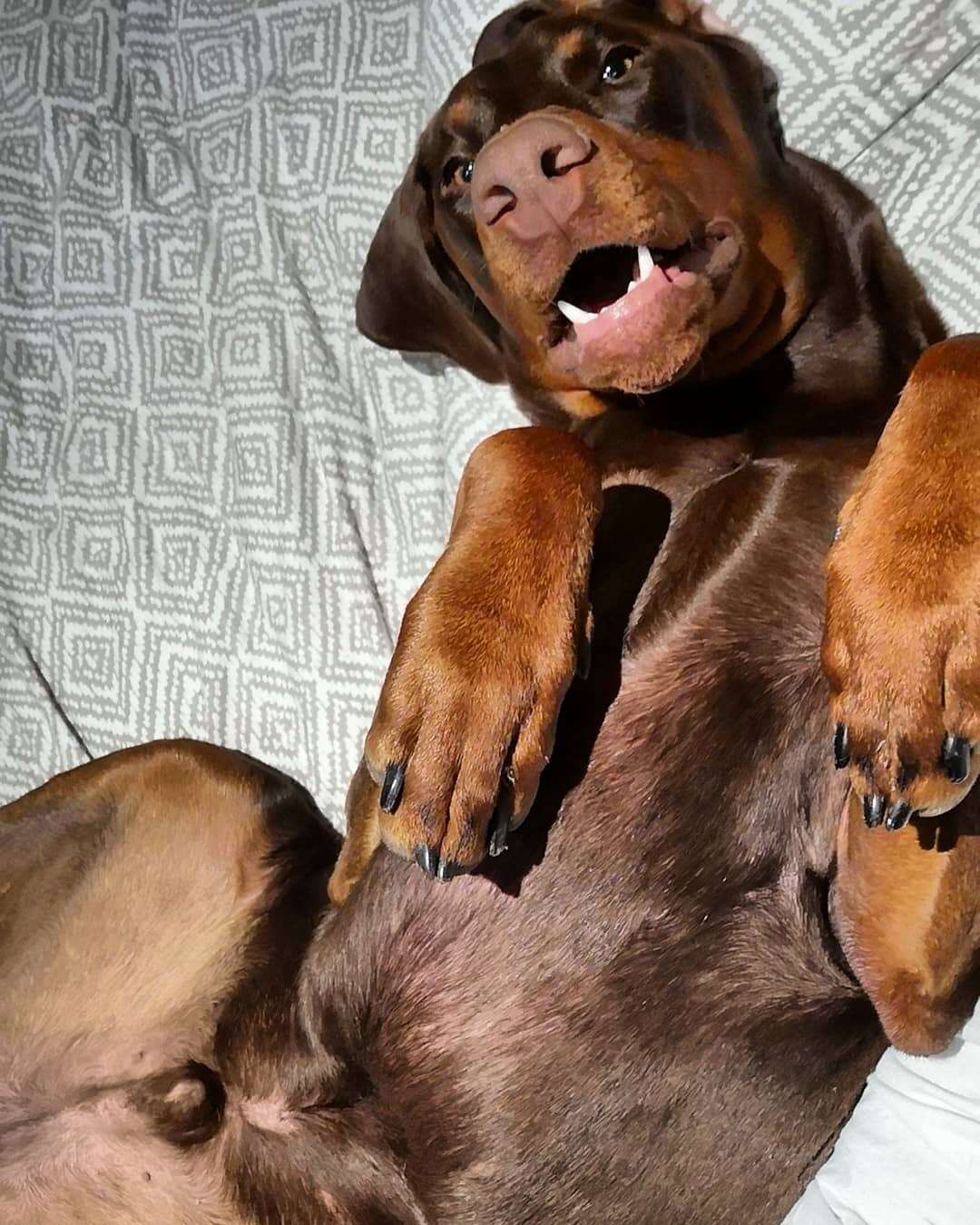 Not long after Taylor made the post, Malcolm was rescued and adopted into the family as well, and suddenly Taylor had two adorable snoots to idolize. With two dogs to focus on, she quickly forgot about her silly birthday request — but her boyfriend did not.
"My boyfriend must've taken notice because he contacted a friend, Whitley Griffith who works at Sweet & Smooth in Oldham [in the UK], and she made them," Taylor told The Dodo.
On Taylor's birthday, her boyfriend presented her with a box of cupcakes — and when she saw them, she couldn't believe her eyes. There, on each cupcake, were her favorite noses in the whole world, perfectly recreated out of icing, just as she had wanted.
"I was over the moon," Taylor said. "They were even better than I expected!"
Taylor had each dog pose with one of their respective cupcakes …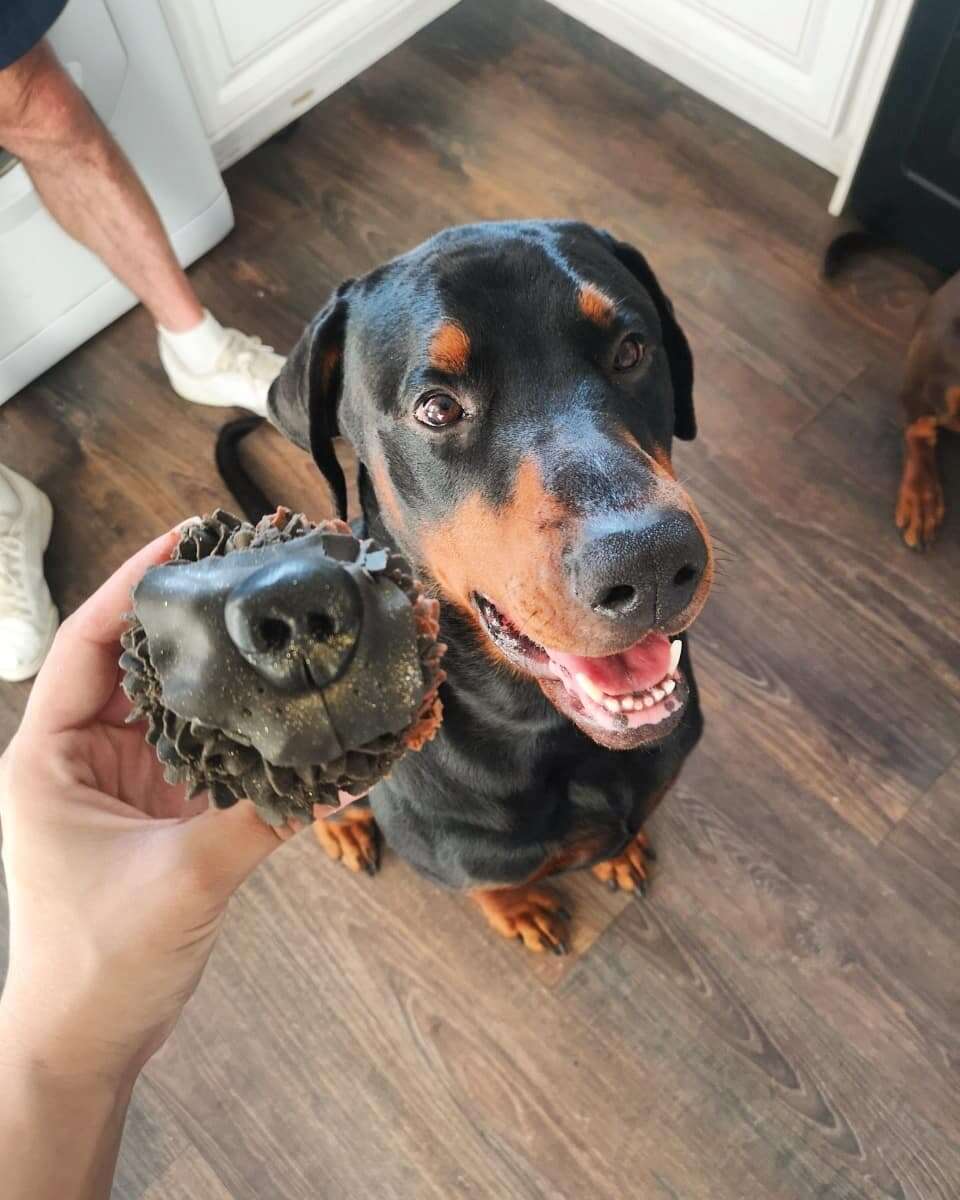 … and they hammed it up for the camera, showcasing their glorious noses …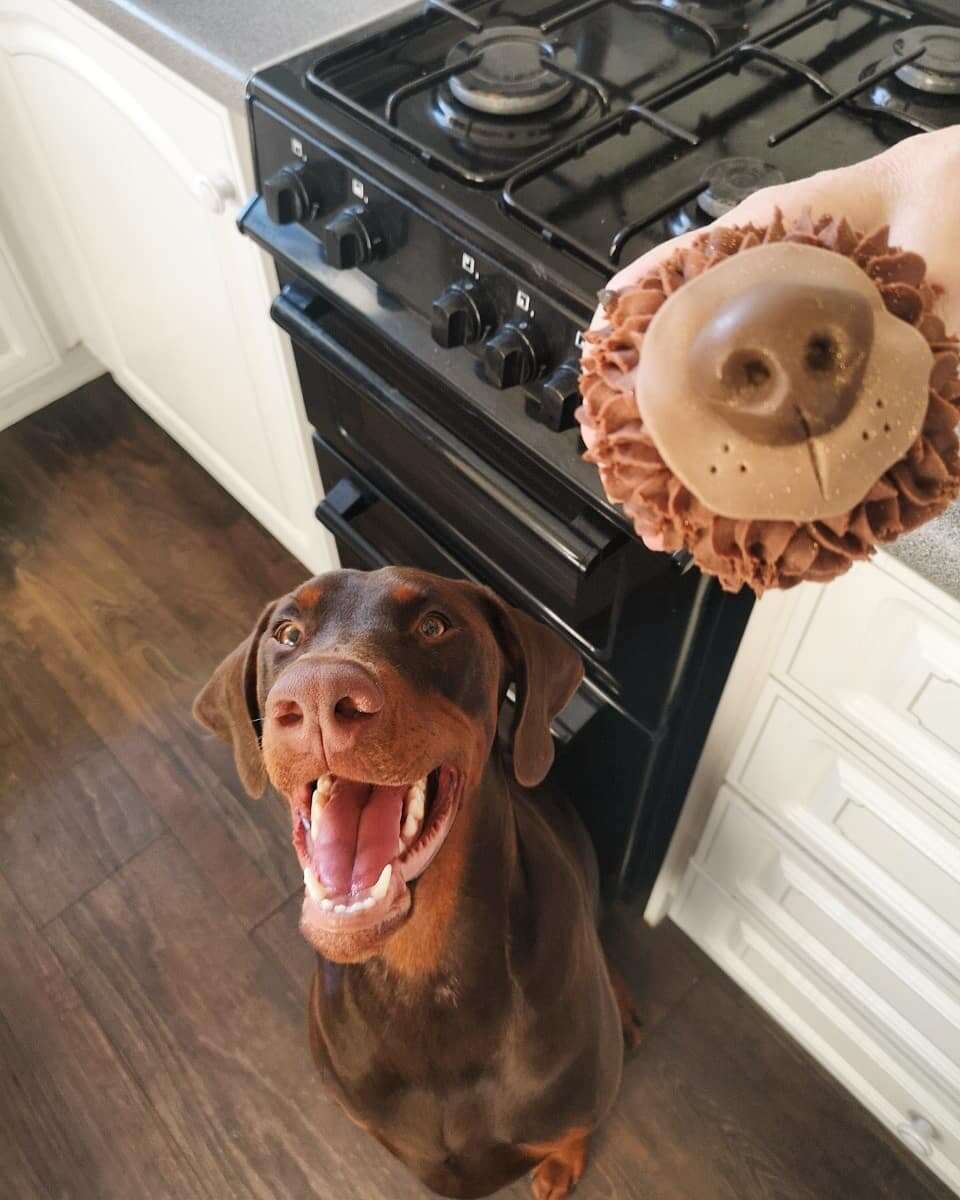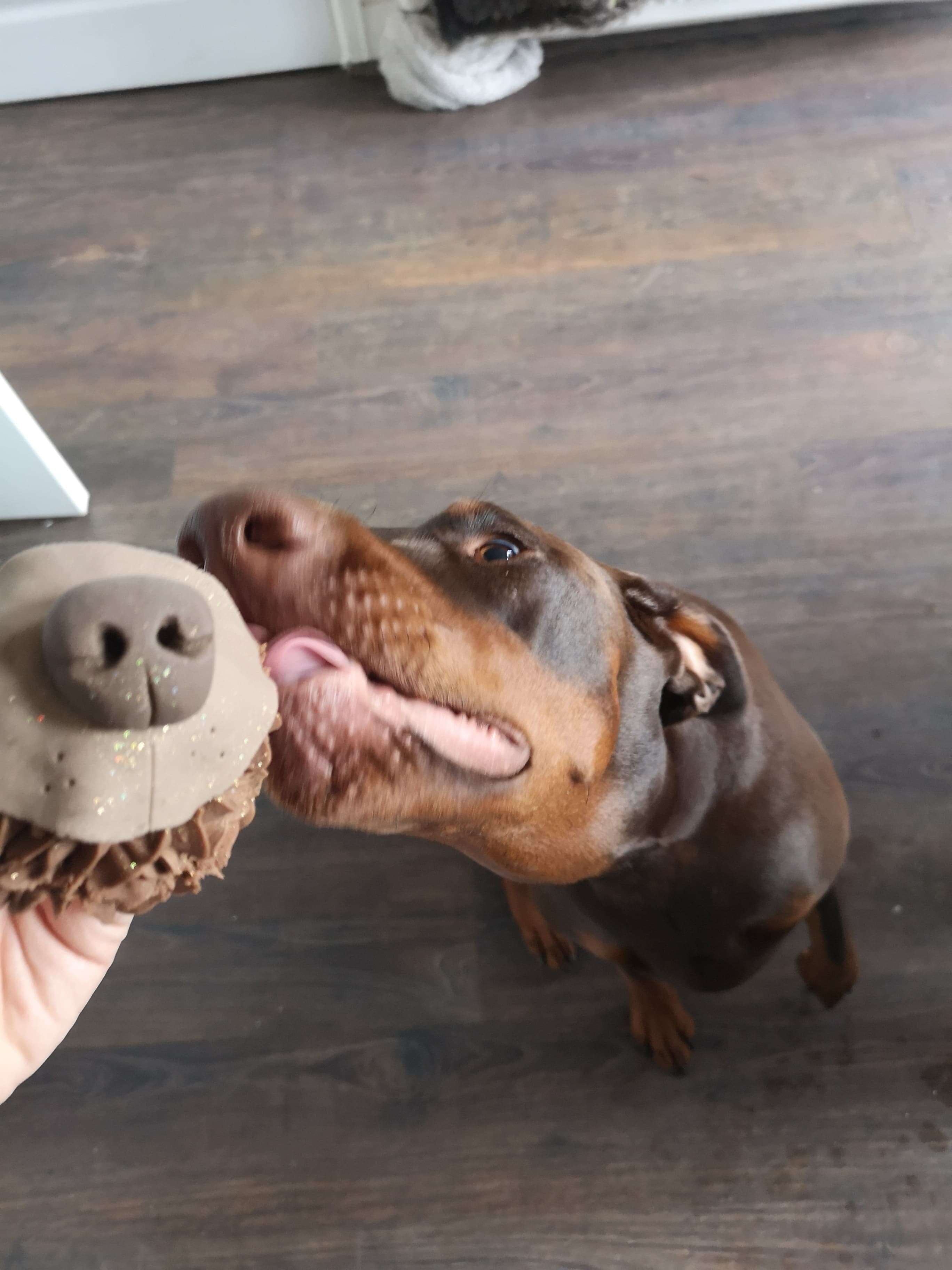 The cupcakes looked delicious, of course, but Taylor was more focused on how beautiful they were, and how perfectly they captured her favorite snoots in the whole world.
When Taylor first made her silly Facebook request, she had no idea how seriously her boyfriend would take it, and what a wonderful tribute it would end up being to her two furry best friends.