Woman Sees Viral Photos Of This Dog — And Realizes It's The Puppy She Fostered Years Ago
She was so little and SO fuzzy
Zoey and her five siblings were born in front of a restaurant in Taiwan. When the owner of the restaurant spotted the newborn puppies, he came out and washed them into a nearby gutter. Luckily, a student passing by witnessed the whole ordeal and rescued all six puppies — then took them home with her.
Grace Chon
The pups were taken in by Animal Rescue Team Taiwan and placed into various foster homes. Zoey was the runt of the litter, weighing only 2.5 pounds, and therefore needed a little extra attention and care. Her foster mom, a woman named Joy, was happy to provide that for her. Joy quickly fell in love with little Zoey, and would have kept her as her own, had she not been moving to China for a new job. Because of the move, she knew she would eventually have to give Zoey up …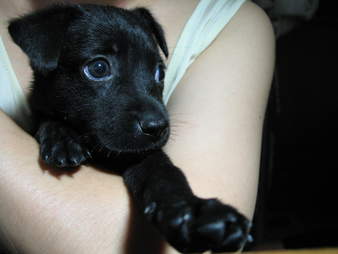 Grace Chon
… even though it broke her heart.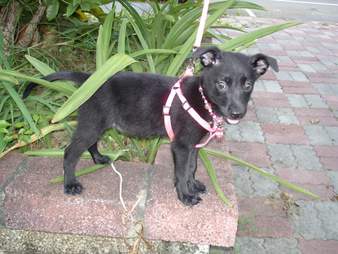 Grace Chon
When Zoey was finally old enough to be up for adoption, Grace Chon saw her photo online and immediately knew Zoey was meant to be a member of her family. After the adoption was finalized, Joy said her goodbyes to little Zoey, knowing she might never see her again. A volunteer flew with Zoey to Los Angeles, where Chon was waiting to welcome her into her new life.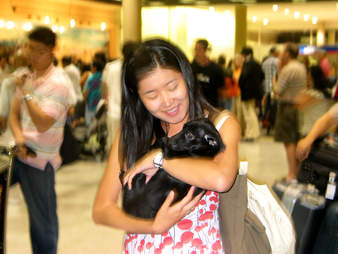 Grace Chon
From the very beginning, Zoey has always been a very shy and anxious pup. She went through a lot in just the first few months of her life, so it has always taken her a little longer to warm up to new people and situations. Her big sister, Maeby, a former street dog from Mexico, was always around to show Zoey the ropes and try and make her feel more comfortable, but Zoey could still be very nervous — and when Chon and her husband welcomed a new member into their family, they weren't quite sure how Zoey would react.
"Zoey is super duper shy and anxious," Chon told The Dodo. "We weren't sure how she would do with a baby, but when Jasper was around 7 months old, she rolled over onto her back and let him pet her belly. Ever since that moment, she's grown closer and closer to him. Jasper is now 4. She sleeps in his room every night and Jasper says Zoey is his best friend."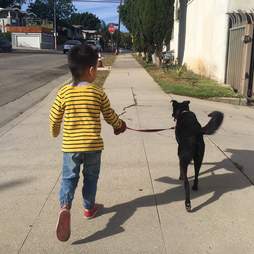 Grace Chon
Zoey's relationship with Jasper was incredibly special from the beginning, and Chon, being a professional photographer, began photographing the pair and posting their photos online to show the world how amazing rescue dogs can be. Everyone loved seeing the adorable photos of Zoey and Jasper, and the photo series went viral — which is how Joy finally found her beloved foster dog years later. 
Even though Zoey was so much bigger in the photos than when Joy had last seen her, Joy still had a hunch that this adorable dog was the puppy she had fostered all those years ago, whom she had called Star. She decided to reach out to Zoey's mom to see if her hunch was right — and it absolutely was.
Grace Chon
"At first I thought it was a complete scam," Chon said. "What are the odds that this person who supposedly fostered Zoey as a tiny puppy could recognize her as a 7-year-old dog? But then she sent me an email with tons of photos, including the photo of Zoey I originally saw on Petfinder.com. She also confirmed and elaborated on details of Zoey's story — like how she was born in front of a restaurant and rescued by a passing student."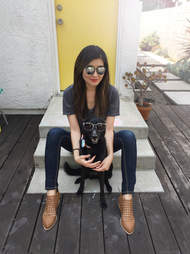 Grace Chon
Both Chon and Joy were amazed that they'd found each other and connected, and they began exchanging emails about their lives and about Zoey. After all the years apart, Joy was finally able to see how Zoey was doing in her new life, and couldn't have been happier to learn just how well she was doing.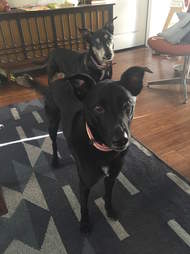 Grace Chon
It's now been almost 10 years since Zoey joined Chon's family, and they couldn't imagine life without her. Chon and Joy are still in touch, and continue to express their gratitude to each other — to Joy for saving little Zoey's life all those years ago, and to Chon for giving her the home she always deserved.