Woman Transforms Rescue Dog's Crate Into The Cutest Space Ever
"Her crate was her first safe place when she came to us."
When Bella was first rescued about two years ago by Project Hope Animal Rescue in Michigan, she was absolutely terrified of everything. When her new family brought her home for the first time, they realized she had likely never been inside a house before, and every little movement and noise seemed to scare her. She crawled through doorways and wouldn't play with any toys because she didn't know what they were.
With the help of her new dog brother Mack, though, she slowly began to come out of her shell and learn how to be a dog, and her family is so proud of how far she's come.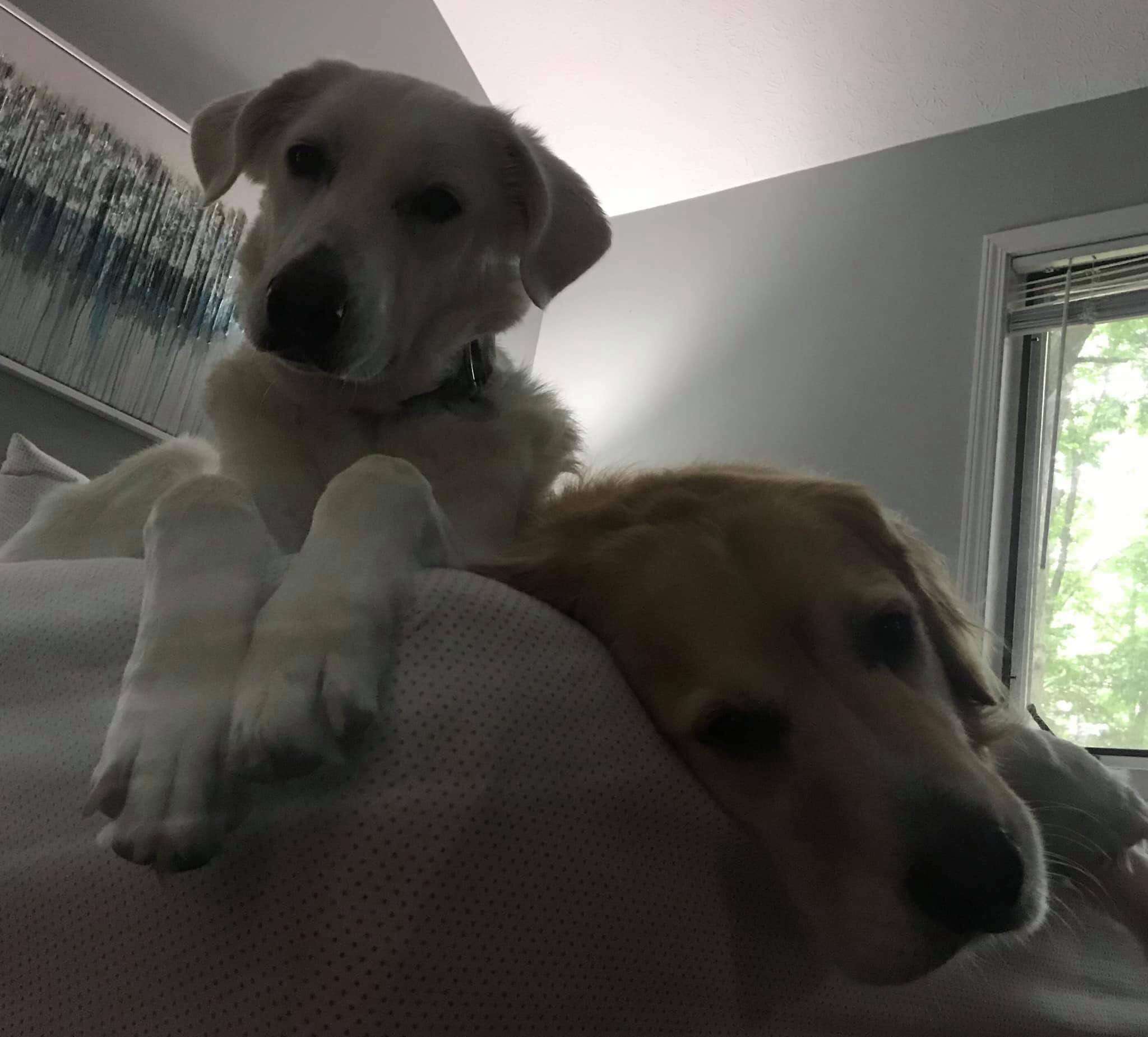 "The 'small' obstacles like eating her entire meal and not hiding some for later in case she doesn't get another meal, not cowering on walks when we see other humans, actually approaching another human who comes into our home," Melissa Maher, Bella's mom, told The Dodo. "She has come such a long way. Her bravery is amazing."
While Bella was still learning to trust her new family, the one place in her house where she knew she would always be safe was her crate. Her parents never closed the door so she wouldn't feel trapped, and they also knew to give her her space whenever she was in there, so she could take some time to decompress and feel comfortable.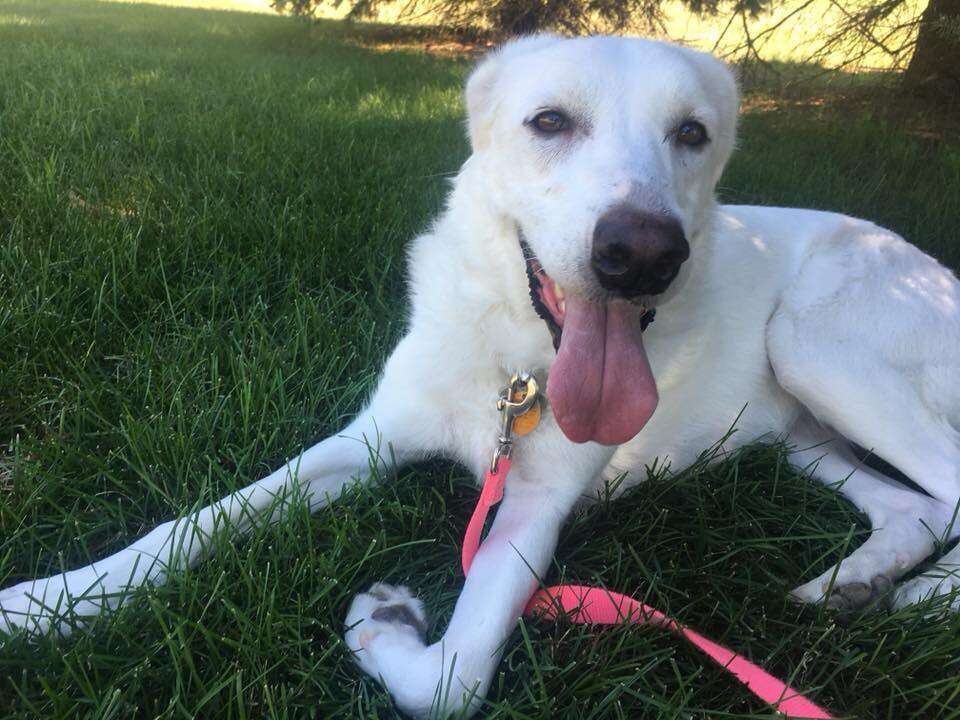 "Her crate was her first safe place when she came to us," Maher said. "That was the place where she was not to be bothered. She learned that quickly."
After a while, Maher decided it might be fun to give Bella's crate a bit of an upgrade. She watched her habits for a while to make sure she wouldn't be tempted to chew or destroy any decorations in the crate, and then came up with a decorating plan. After having absolutely nothing, Bella's mom wanted to make sure she now has everything, so she set to work giving Bella's crate an extreme makeover, making it cuter and comfier than ever before.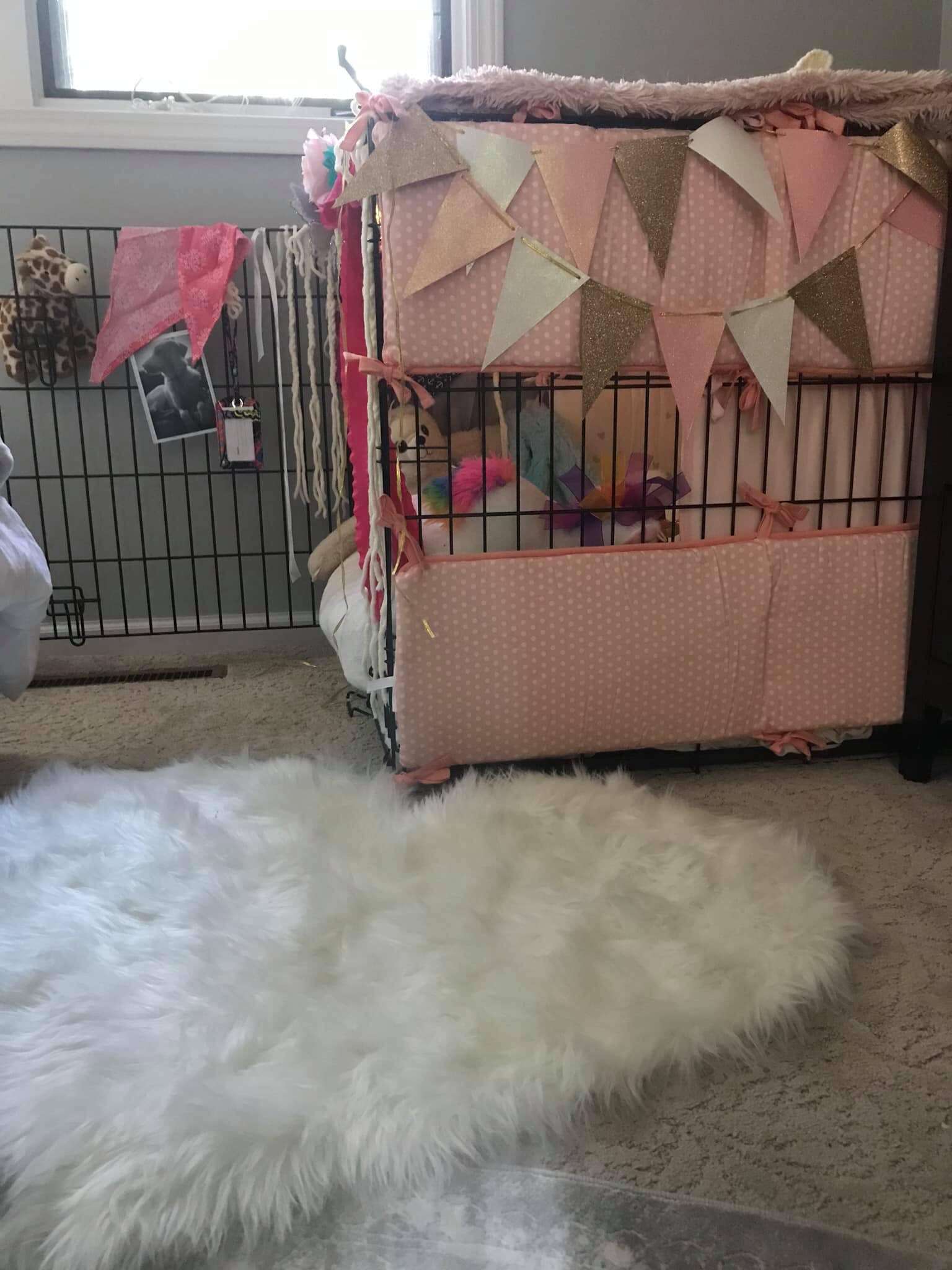 "When I was decorating her crate for about 1.5 hours, she just sat on the bed watching like, 'What are you doing, Mom?'" Maher said.
When it was finally finished, Bella's crate had transformed from a standard crate to the cutest, fanciest space anyone had ever seen — though all Bella cared about was that it was cozy.
"When she was finally allowed to go in she just sniffed everything and laid right down," Maher said. "So cute. She loved her crate before it was all fancy, though, in all honesty. I'm not sure if the decor was more for her or for me."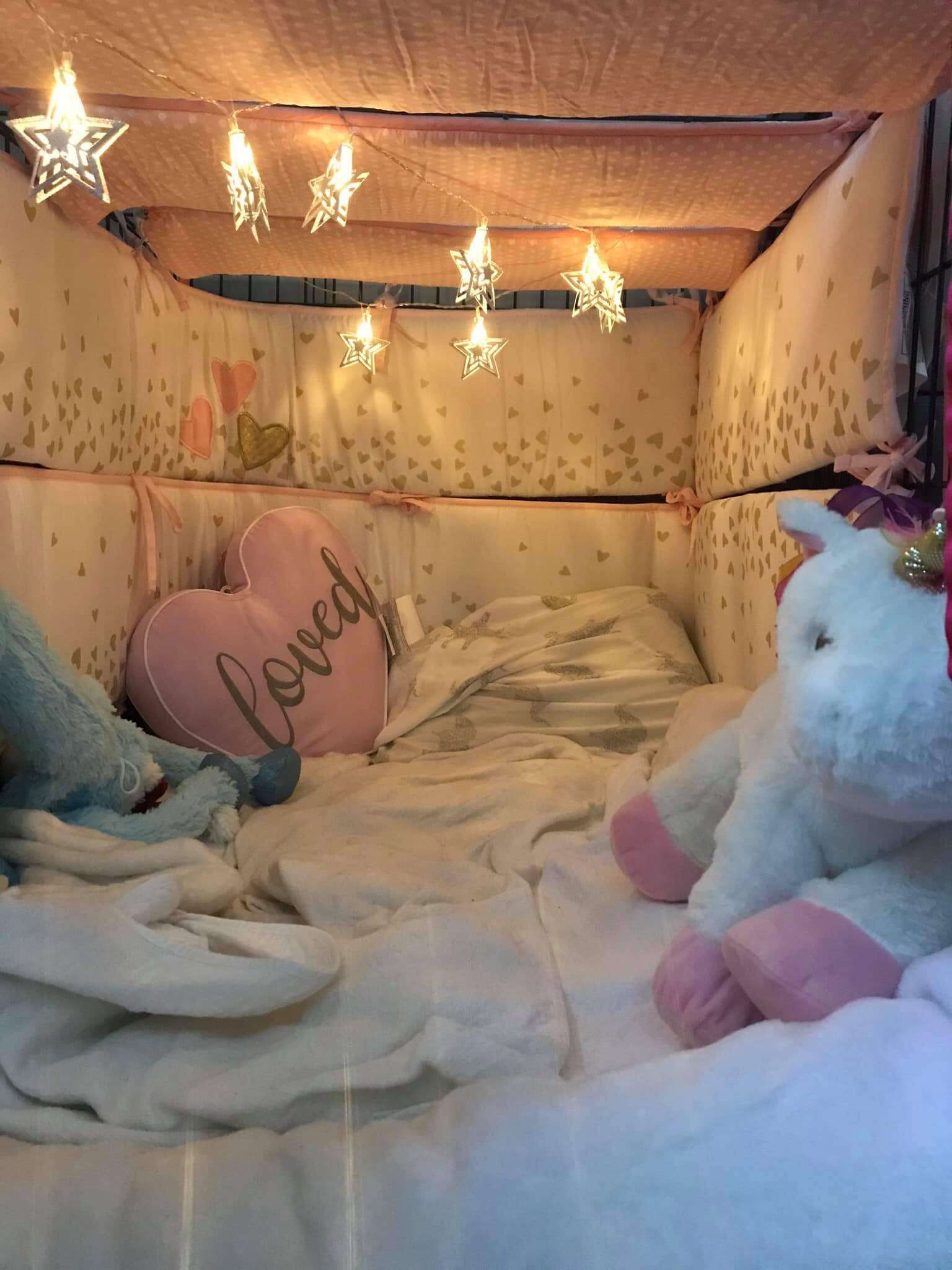 Bella came from a rough past, and now that she has the best new life, her mom wants to make sure she's the most spoiled, loved dog in the whole world.