Woman Uses Old Boxes To Build Amazing House For Her Cats
"They immediately were all over it" 😻
Huckleberry and Floyd are a pair of very active, outgoing best friends. They've been inseparable since the moment they met, and they spend their days getting into trouble around their house as their mom tries to keep up.
"Every day stuff is being knocked over, things are broken, they just love playing," Gentry Sanders, the pair's mom, told The Dodo.
While they have a lot of toys, Floyd and Huckleberry especially love cardboard boxes. Whenever their mom gets a package, she always makes sure to give them the box it came in, and they love spending hours hanging out in them. Sanders is a graphic designer and creative by nature, and seeing how much her boys love boxes gave her an idea — she decided to use them to build a house.
"I figured I could just use the boxes to make something cute since they were always sitting out in my house," Sanders said. "I love mid-century style and figured, 'Why not a mid-century house?'"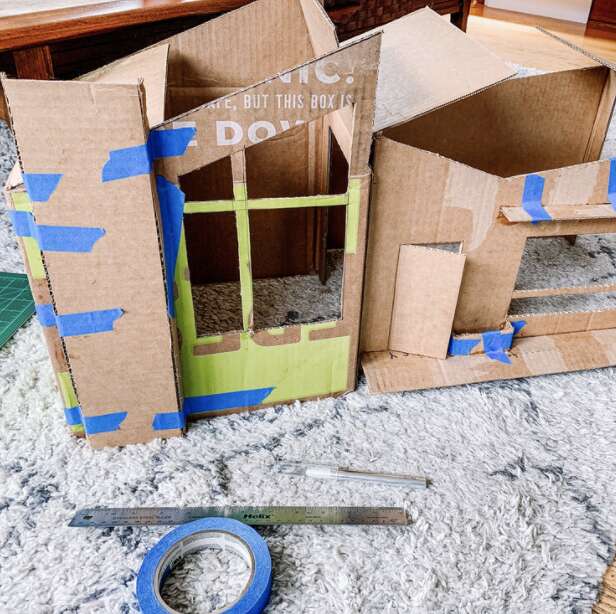 Sanders has a lot of experience designing and making different DIY projects, so she quickly gathered up her materials and got to work on the cat house. She even detailed the project on her blog so others could make it too. She spent an entire weekend putting it together — and, of course, her cats made sure they were there to supervise.
"I can't do anything in my house without them being involved in it," Sanders said. "They loved the cutting of the cardboard because they got to lay on it and chew it. Surprisingly, they left me alone when I painted but I purposefully planned that during their afternoon nap time."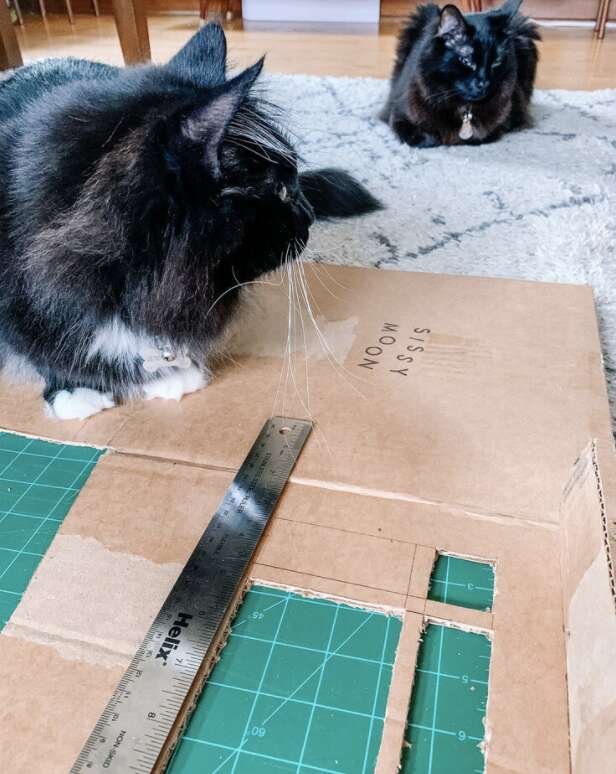 As Sanders put the finishing touches on the house, she was a little worried her cats would turn their noses up at it and just want their plain old boxes back. She nervously presented them with the finished project …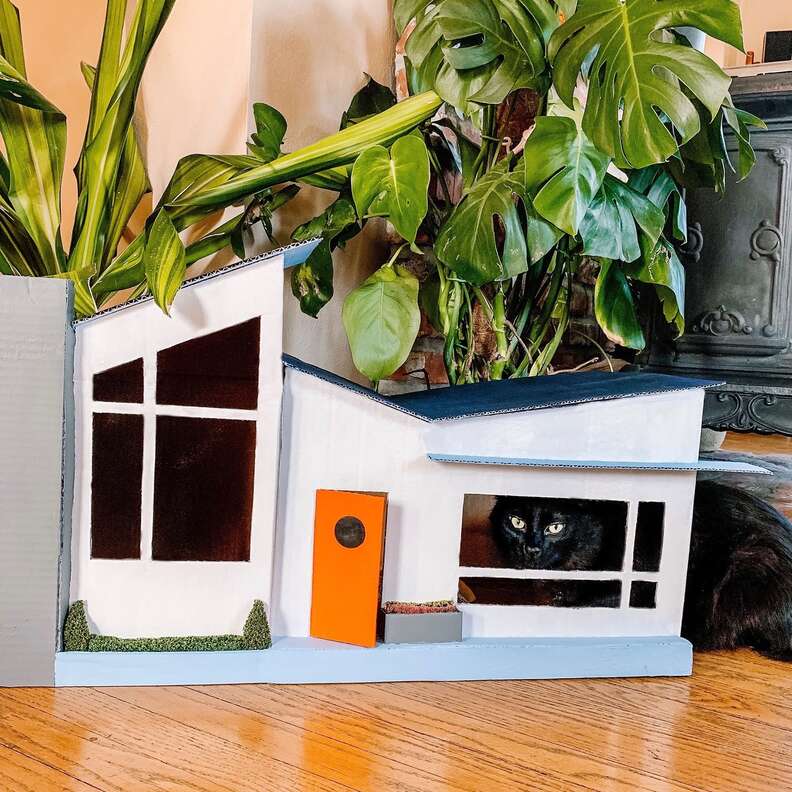 … and they absolutely loved it.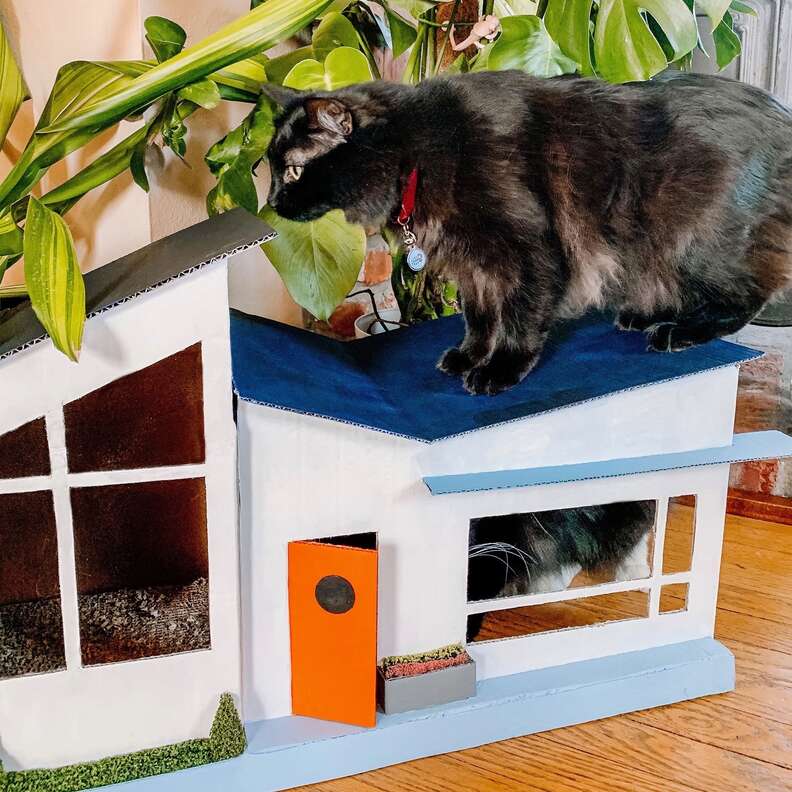 "They immediately were all over it and Floyd put his catnip banana inside and started chewing on it," Sanders said.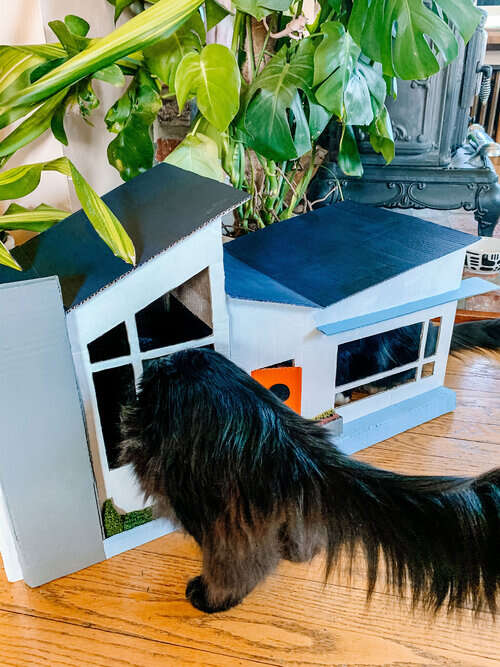 Huckleberry and Floyd are absolutely thrilled with their new cat house, and love having a place they can hang out and play together that's all their own. Even as the days have gone by, the excitement from their new house hasn't worn off, and they love it just as much now as they did initially.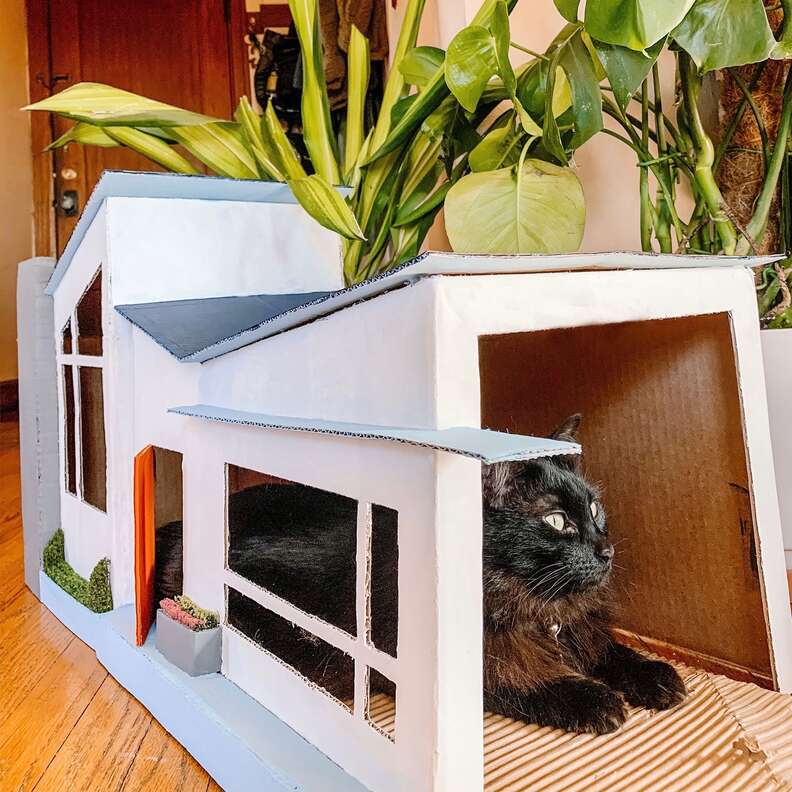 "Since then, Huck sleeps in it all the time while I am working," Sanders said. "Floyd either sleeps in it or works on tearing apart his catnip toys. I am honestly surprised how much they love it."
Huckleberry and Floyd love their special mid-century cat house, and can't wait to see what their mom will attempt to make for them next!
You can follow Huckleberry and Floyd on
Instagram
.