Woman Builds Her Dogs Their Very Own Backyard Mansion
Just wait until you see inside 😍
Dogs give us so much that it can often feel like we're getting the better end of the deal. But one California woman recently came up with a genius way to show her pups just how much she loves them: with the ultimate doggy dream house.
"My dogs Bruiser the Chihuahua, Marvin the shepherd mix, and The Fuzz my Pomeranian have given me the insurmountable gifts of love, comfort, companionship [and] joy," Victoria Palmer told The Dodo. "So this was one way I could do something for them."
Inspiration first struck when Palmer tore down an old shed in her backyard. Once the debris was cleared away, all that remained of the building was its concrete footprint.
Palmer knew instantly that it was just the right size to act as a foundation for her pups' future mansion, which she nicknamed "Barkingham Palace."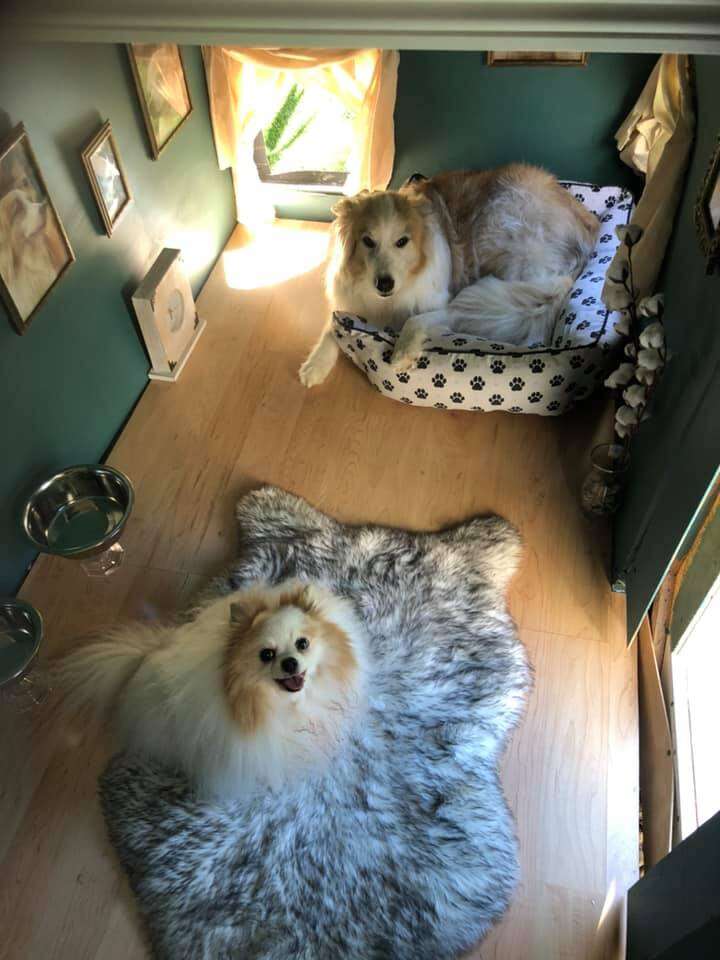 As Palmer began to plan out the home, the project grew and grew: "My father and I love to do home improvement projects and add things to the house when he comes to town," Palmer said. "I mentioned building a doghouse for his grandpups and the next thing you know we're framing doors and windows and drawing up plans for the second floor, buying shingles, and we reached 'carried away level 1000.'"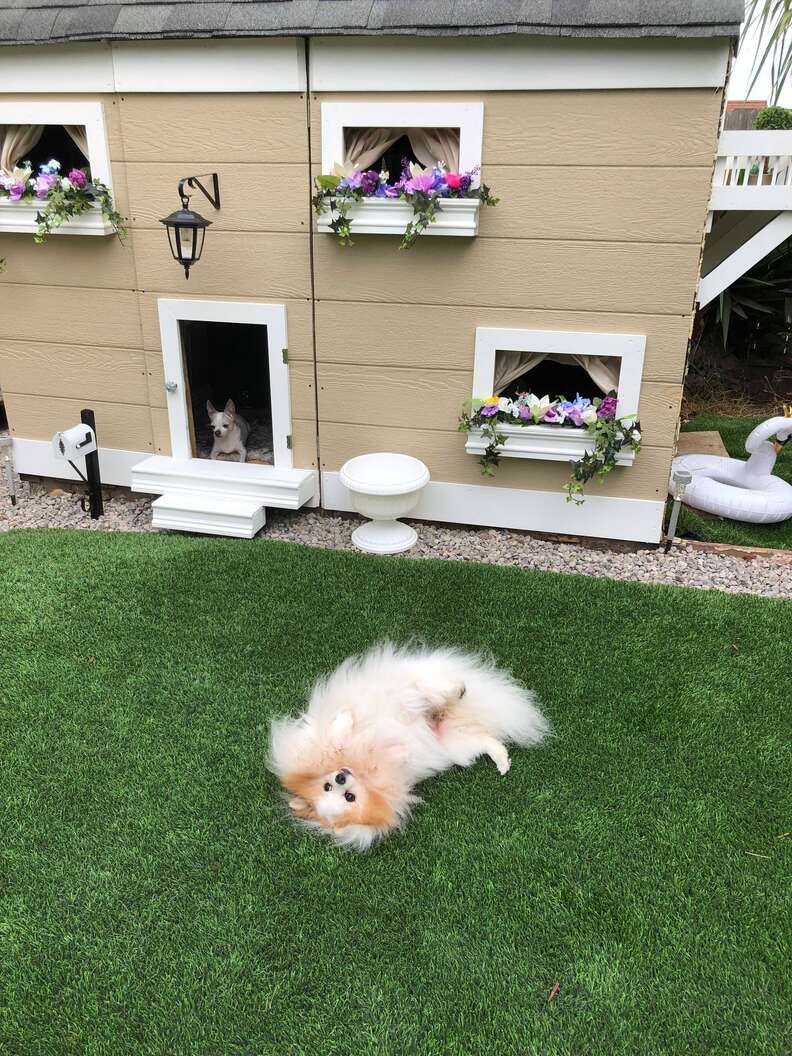 Once Palmer's father left, it was up to her to complete the house. For weeks she worked each day until the sun went down, teaching herself each new skill, from roofing to framing, flooring, adding moldings and much more.
Finally, the moment came to decorate the palatial home. Palmer knew she wanted it to reflect her own refined style, complete with charming balconies, a grand staircase, window boxes and classic Victorian details.
"The portraits up the grand staircase were planned from the beginning because it's part of that classical manor house style to have regal portraits of all the important people on the walls," Palmer said.
Now that the project is complete, the perfect little two-story house has gone to the dogs — literally.
"Bruiser does not come out of it," Palmer said. "He's mastered the stairs and likes to peek out the little window. I have to demand he come over to my house now because he is always locked down in his house like a little hermit."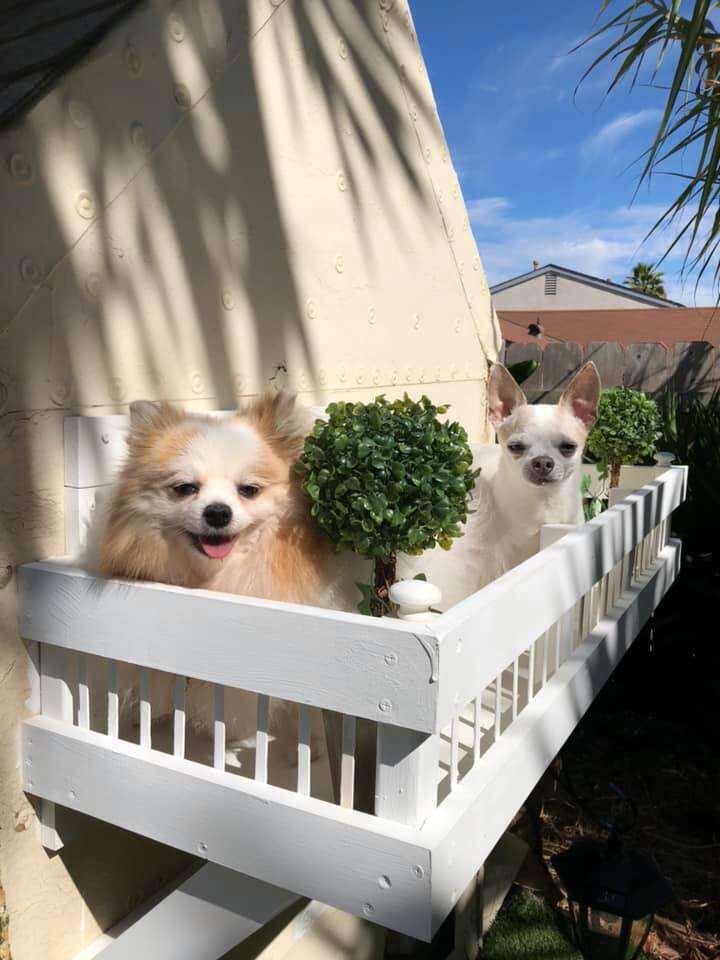 These three pups are now the proud owners of real estate in the San Fransisco Bay area — and they couldn't be happier.