Woman Shows Up At Shelter And Asks For The Dog No One Else Wants
"They informed me that he had cancer and he had a limited amount of time. And I thought, 'We're going to make his time as good as we can make it.'"
When Melani Andrews decided to adopt a shelter dog, she had a particular type in mind — she wanted the oldest dog at the shelter, and the one having the hardest time finding a home.
The last couple of years had been difficult for 72-year-old Andrews, who hails from Galt, California. First she lost her husband. Then she lost her beloved Staffordshire terrier, Lola, who'd been a huge comfort to her during tough times.
"I was feeling down and a little depressed," Andrews told The Dodo. "My grandkids came over one night, and they said, 'Grandma, you need somebody to keep you company. You can't just sit around here all by yourself."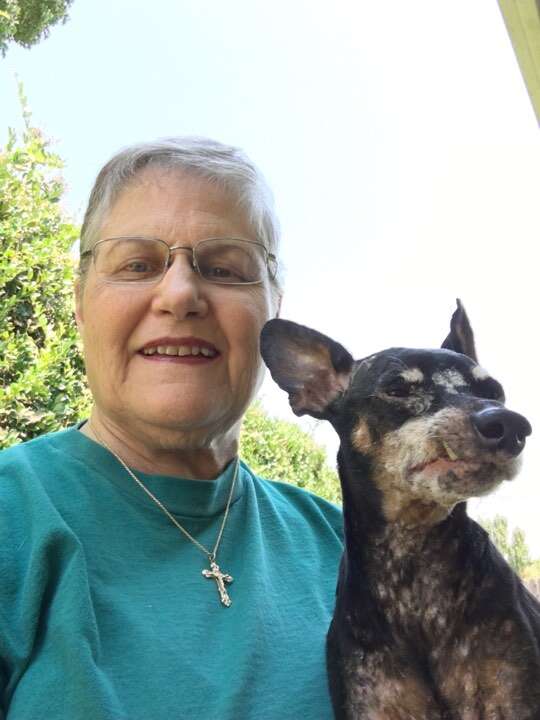 Two weeks ago, Andrews took her grandkids' advice and went to Front Street Animal Shelter in Sacramento, California, to adopt a new family member.
"I wanted to help somebody — a dog — like Lola helped us, and so I told them I wanted the oldest dog they had, the one that everybody was passing up, and that I wanted to adopt him," Andrews said. "I don't care if he's sick, I don't care if the shelter can help with bills. I don't have a lot of money, but I'm sure I have enough to take care of a little dog."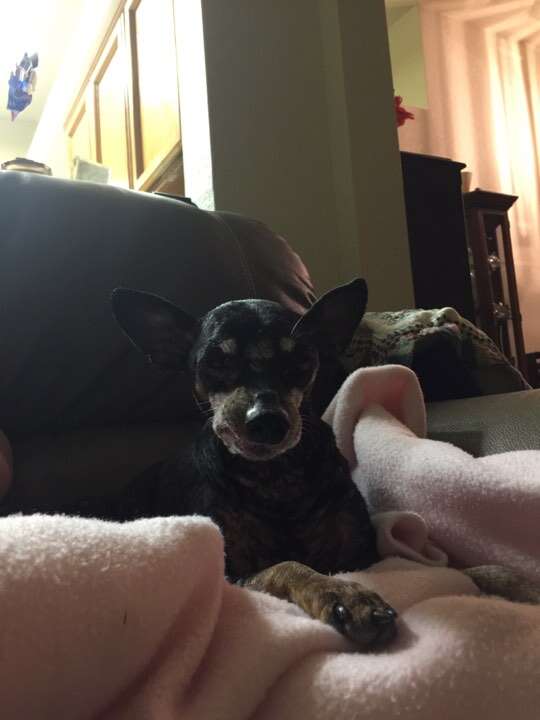 The shelter staff took Andrews to a kennel where three tiny dogs were living. One of the dogs was Jake, a 12-year-old terrier who'd been picked up as a stray a few months ago.
"Jake's two friends ignored me, but Jake perked up and started howling," Andrews said. "So I said, 'It looks like he wants to go, and I'll take him.'"
The shelter staff were delighted that Andrews had picked Jake, but they needed to inform her about his medical issues — Jake had terminal skin cancer, and he was also deaf and partially blind.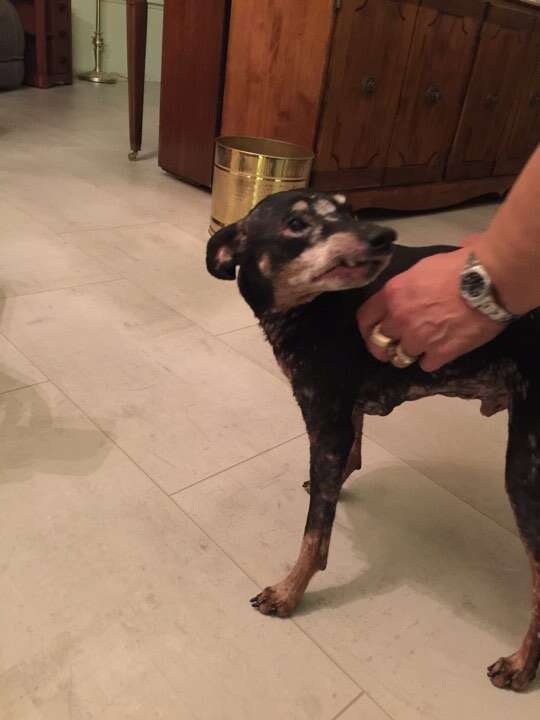 "They informed me that he had cancer and he had a limited amount of time," Andrews said. "And I thought, 'We're going to make his time as good as we can make it.'"
The staff at Front Street Animal Shelter were delighted.
"It was amazing because she was one of the few people who actually gave this dog an opportunity, and you could just tell from that picture of how excited that dog was to have an opportunity to get out of the shelter," Bobby Mann, the public relations coordinator for Front Street Shelter, told The Dodo. "He was one of our longest-standing residents. We were hoping that someone like her would come along, and give him the life that he deserved."
Before Andrews and Jake left the shelter together, someone snapped a picture of them. It looks like both of them are laughing, but Andrews explained what was actually going on.
"He's really barking, and saying goodbye to the caretakers who'd had a soft spot in their hearts for him," Andrews said. "And I was laughing because he was barking out to him. I said, 'Well, we'll see how it works out,' and it ended up looking like we were both laughing at the same time."
When Jake got into Andrews' car, he was initially very nervous. But after about five minutes, he relaxed.
"He laid his head in my right hand, and I drove with my left hand," Andrews said. "It was like he was saying, 'OK, let's see how we do together.' It was really cute. I've never had a dog do that to me."
Once Jake arrived at Andrews' home, he settled in quickly.
"You could tell by the way he came into the house that he'd been living in a home," Andrews said. "He hadn't been living on the streets for very long. He knew to crawl up on the chair, turn himself around, lay down and go to sleep, just like you see a cat on a chair."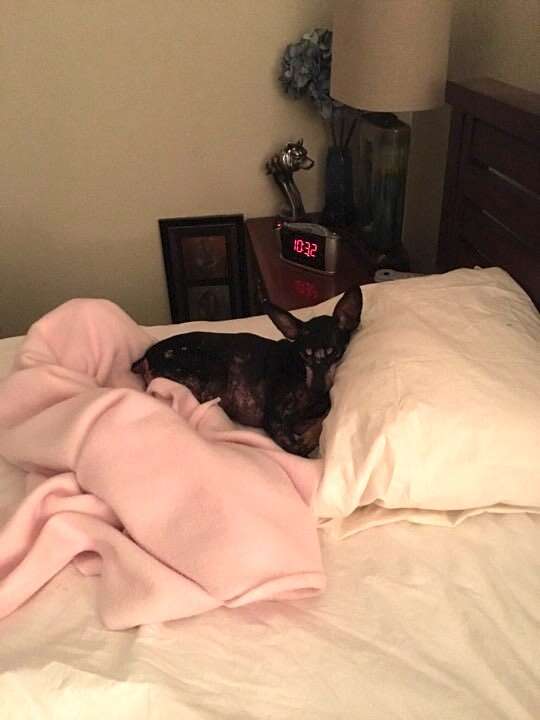 "The way he's taken a turnaround here, I may end up having him for a year — maybe two if I'm really lucky," Andrews said. "But when he goes, I'll know he went happy."
Jake may only have a short time, but Andrews is treasuring every minute.
"Every day I laugh a little bit more," Andrews said. "It's not so lonesome. I think [Jake] knows that I love him because he'll come over to me and he'll rub up against me and ask me to rub his backside. And then he'll nose me with his nose. And a dog that doesn't know that somebody loves him wouldn't be doing anything like that."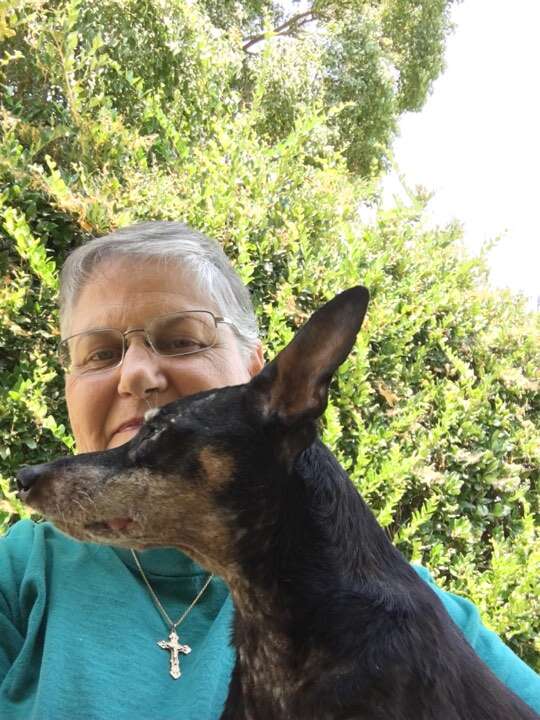 To help Front Street Animal Shelter rescue and rehome more dogs like Jake, you can
make a donation
.