Woman Rescues A Special Needs Dog — Then Another
She has 20 of them now, and they all get the best care and so much love.
Ten years ago, Paula Peek drove from her home in Waverly, Alabama, to a shelter in Georgia to pick up a litter of newborn puppies. She was going to deliver the puppies to a friend, who planned to bottle-feed them. But when Peek wandered into the back of the shelter to get the puppies, she spotted Weeble. The staff had him on an exam table, and they were getting ready to euthanize him.
"They had the injection [needle] out, and I was like, 'Stop! You can't do that in front of me,'" Peek told The Dodo. "And I was like, 'What's wrong with him?' And they said, 'He's been here for 10 days. All of his other siblings got adopted. And he can't walk.'"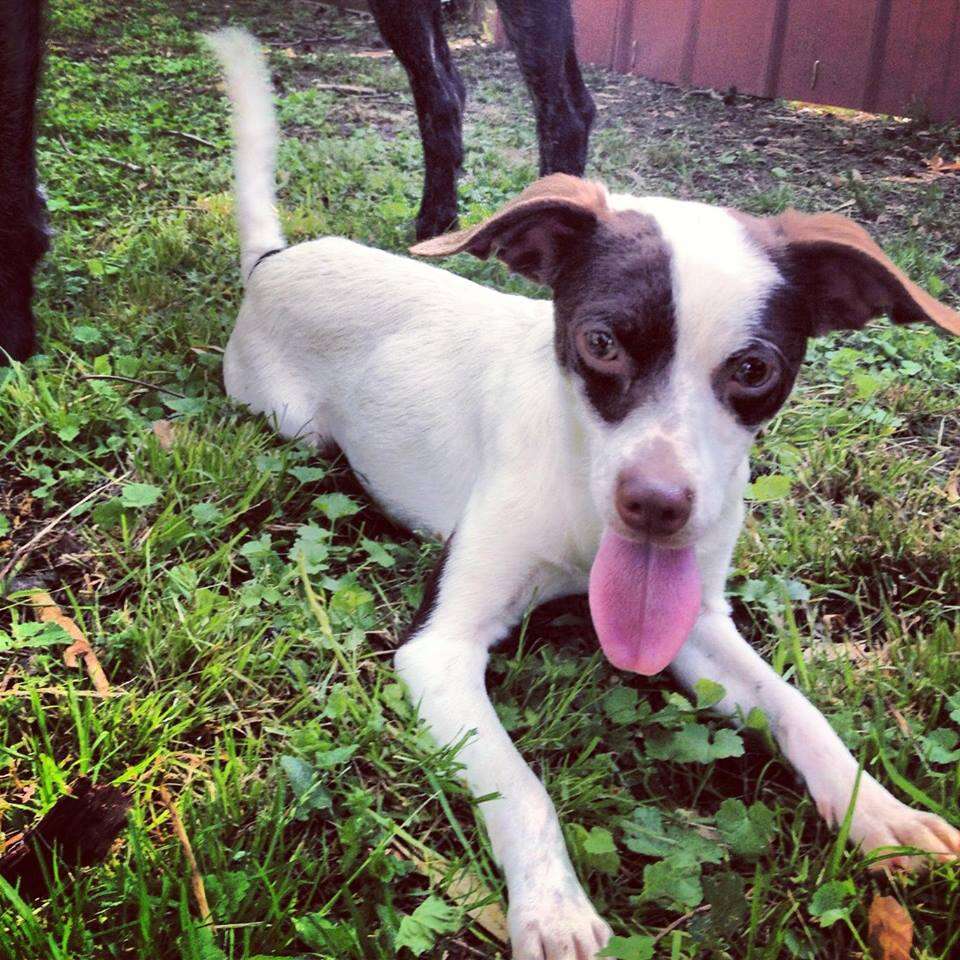 It turned out that Weeble had spina bifida, a condition in which the spinal cord doesn't fully develop. This is probably why adopters had overlooked him. Peek, on the other hand, decided to take him home.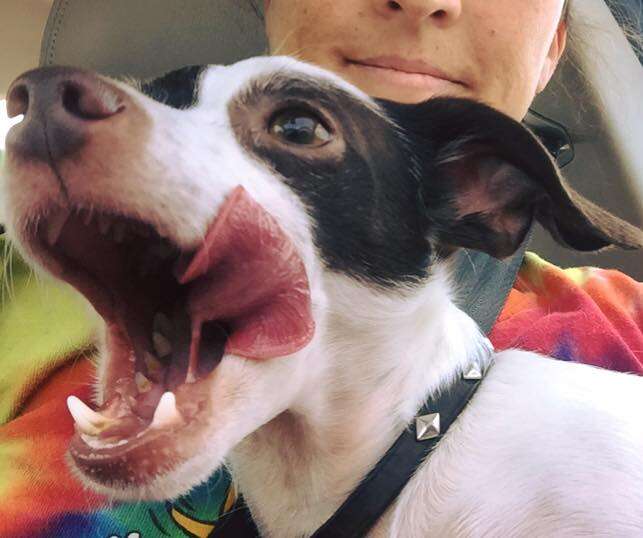 "I said, 'I will not have these puppies if I can't have that dog,'" Peek said. "So they gave me Weeble … and after about a month of playing and healthy food and a little bit of therapy, Weeble can now walk and run. Weeble can now jump on and off the bed. He is just a wonderful, happy and healthy dog."
Peek has always had a soft spot for dogs who need help. For about eight years before she met Weeble, she fostered litters of newborn puppies, providing them with a safe and loving home until they grew big enough to find their forever families. Then, in 2013, Peek began rescuing special needs dogs, starting with Weeble.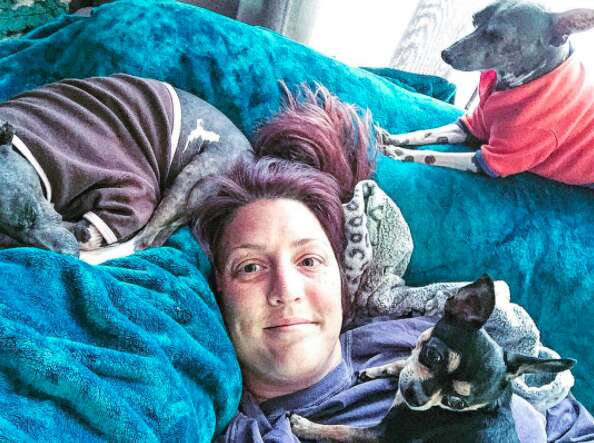 Peek started adopting dogs with cancer, dogs with kidney disease and dogs with spinal conditions. She tries to take in as many as possible.
At the moment, Peek is at capacity (as she normally is) with 20 special needs dogs living with her, most of whom are Chihuahuas and terriers.
One of Peek's current residents is Anna Banana, a senior Chihuahua whose tongue sticks out from the side of her mouth.
"Anna Banana came with some pretty severe liver issues," Peek said. "We got her on a special food and we got her on some medication that regulates her blood pressure and which helps with her liver problems ... and Anna Banana has now turned into queen of the house."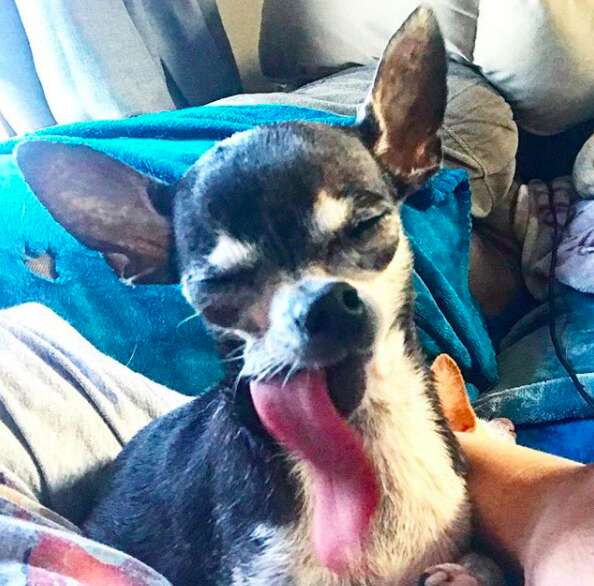 "She runs around," Peek added. "She's loving on all the boys, even though she's fixed. She's 12, 15, 18 — we don't know. Older than baby Jesus maybe. But she's amazing. She has the greatest personality. And her tongue — she has to be some kind of lizard mix."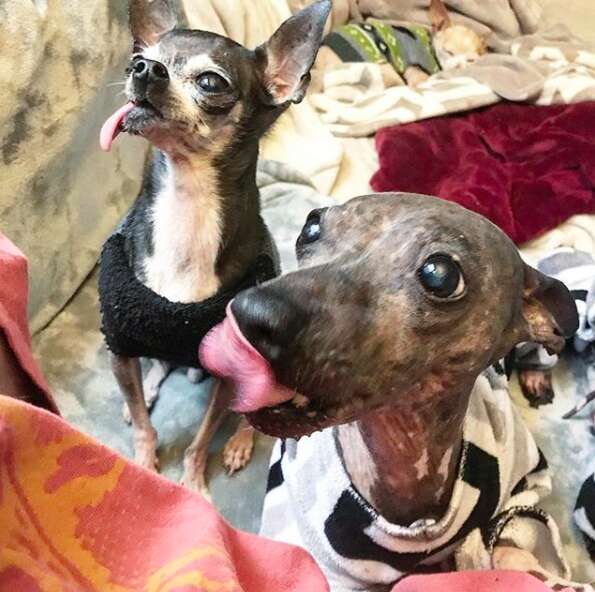 Then there's Gertie, a 2-and-a-half-pound dog who was being sold for breeding purposes, despite the fact that she'd be too small to safely carry a litter. Peek's friend rescued Gertie and gave her to Peek.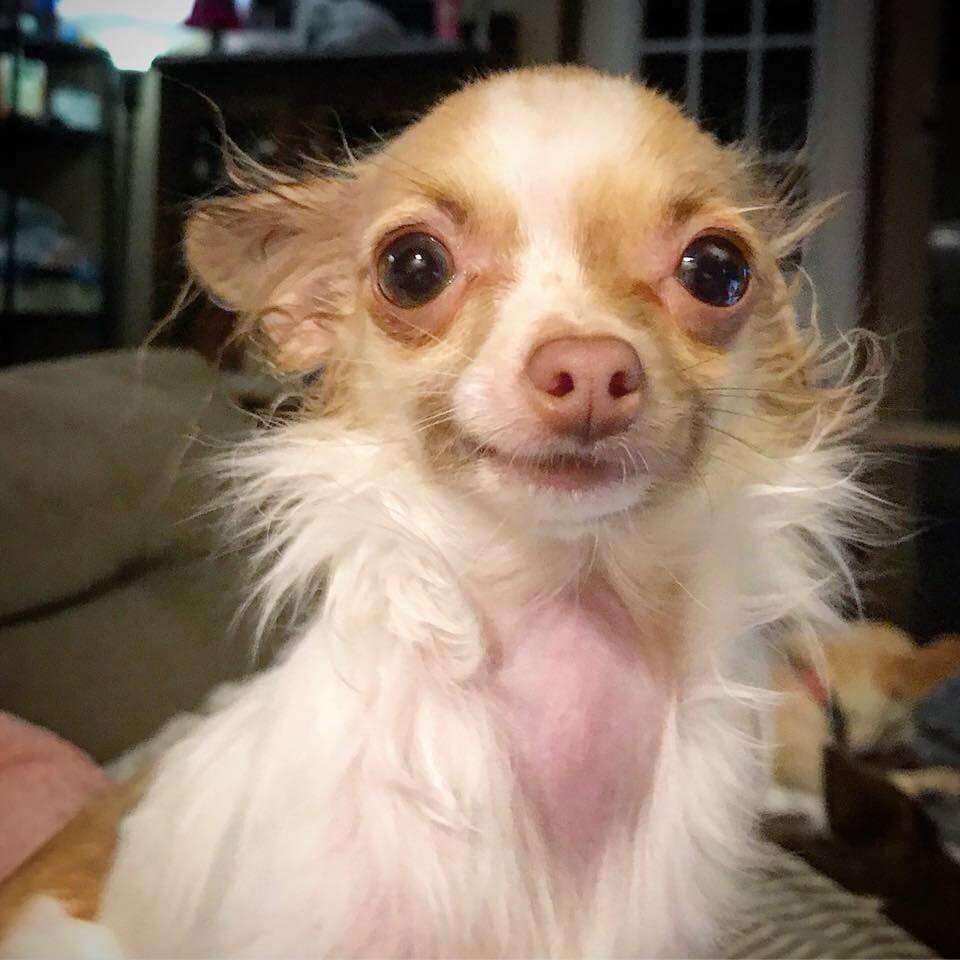 "The size of this animal is mind-boggling," Peek said. "When she came to me, she was timid. Now she comes to you, and she knows how to sit. She is the beauty of the house."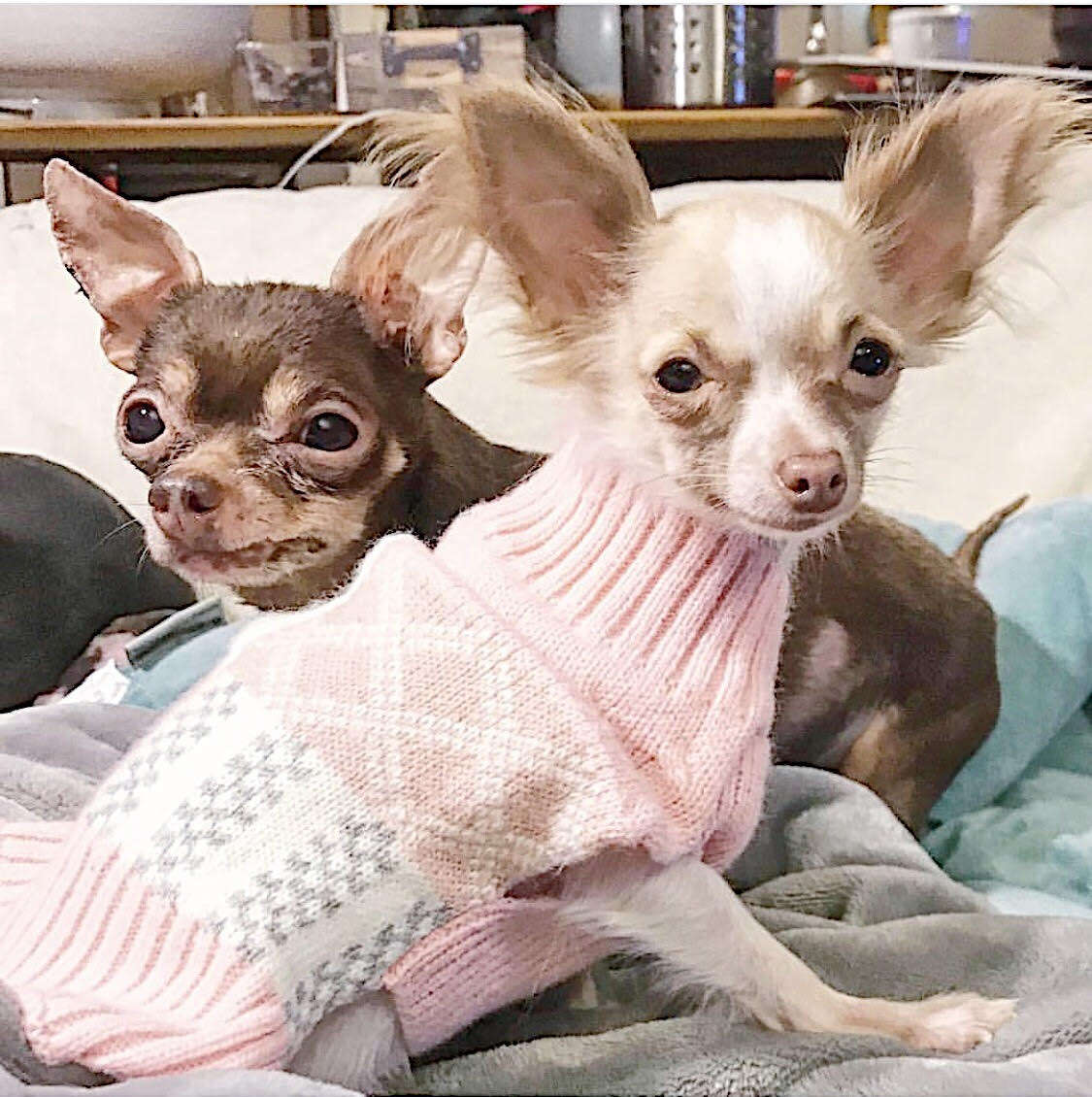 Another dog living with Peek is Stewart, who suffers from a brain tumor and seizures.
"Stewart is doing great and precious as can be," Peek said. "Everyone loves Stewart."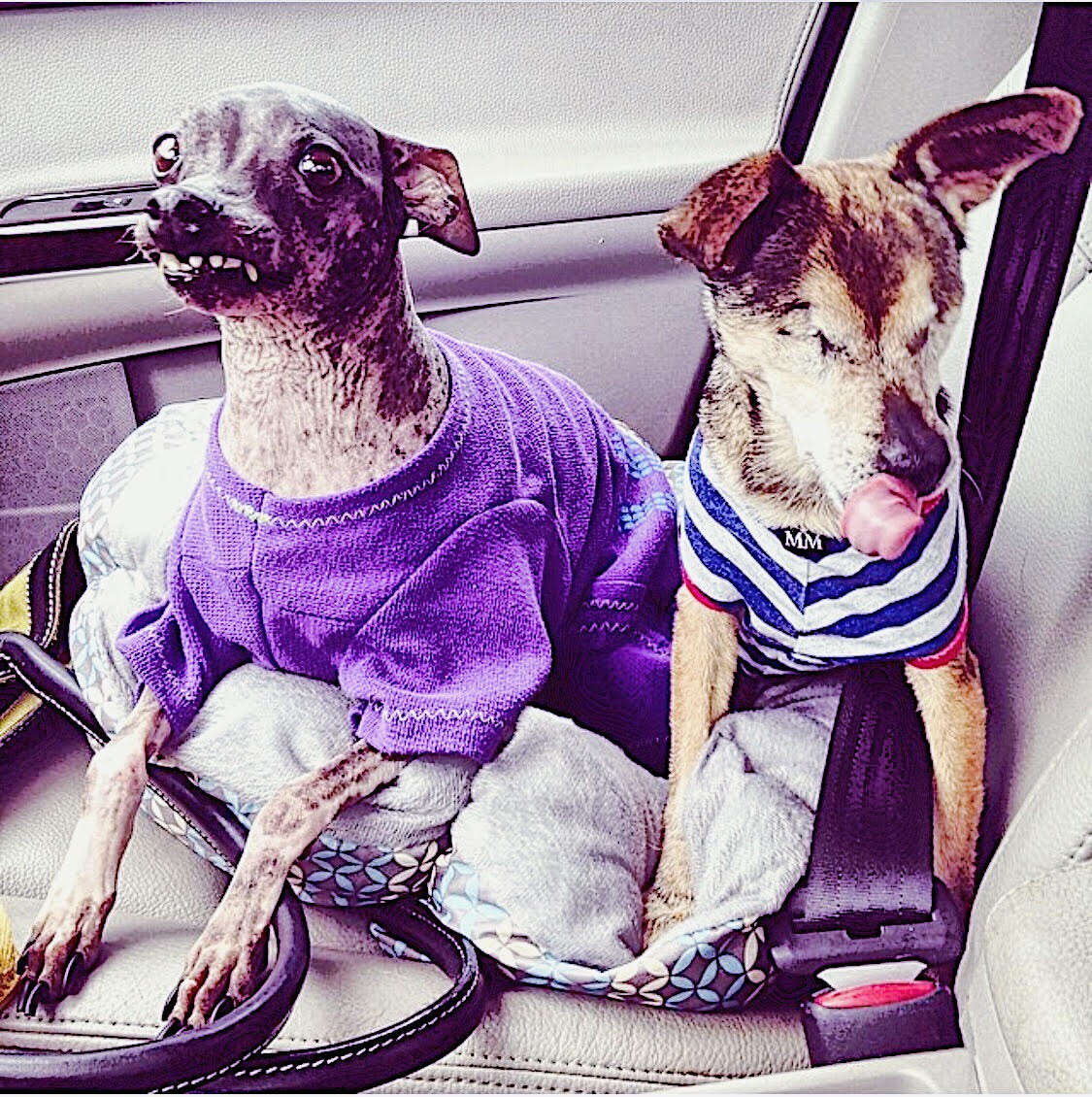 Since many of Peek's dogs are seniors or have terminal illnesses, their time is often limited. "I have three right now that are now on their last legs, and when it's time to help them cross the bridge, then we'll do that," Peek said.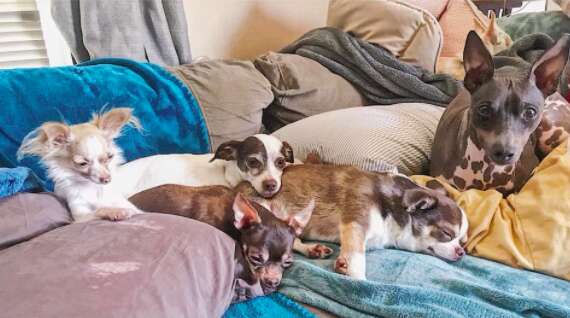 When a dog does pass away, Peek looks to bring another one into her home, but she explained that she only chooses ones whom she believes would be the "right fit" for her pack.
Peek's work isn't without its challenges. It costs about $25,000 a year to care for her 20 special needs dogs, and Peek works a full-time job to pay for everything.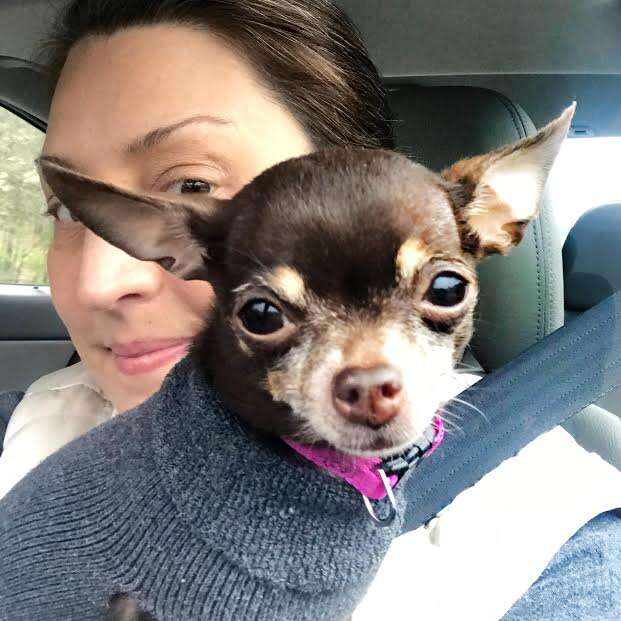 "I pay for it out of my own pocket," Peek said. "I get maybe a $1,000 a year in gifts, which is so sweet … but the rest is just me."
But Peek couldn't imagine not having a house filled with special needs dogs. She draws a lot of inspiration from her great-grandmother, who taught her about caring for animals.
"My great-grandmother loved animals … and I was very sick when I was young, and I stayed with her more than I went to school," Peek said. "And I remember how she took care of me, and she spent eight years in a nursing home, vegetative with Alzheimer's. We need to take care of our elderly, whether they're human or whether they're animals. We can't just abandon them."
To Peek, the best part about her rescue work is coming home at the end of each day.
"All these old, little crotchety things doing their best, which for some is just lifting their head up, just to say, 'Oh my God, you're here,'" Peek said. "And just the licks and the kisses and knowing that without me, these little heartbeats wouldn't be happening."
When asked how long she'll rescue special needs dogs, Peek had one word: "forever."