Being A 'Fospice' Parent Can Change An Animal's Life — And Yours
"After speaking with several past fospice parents, there is a period of mourning after their dog passes but they would do it all again without hesitation" 💞
They say you can't teach an old dog new tricks — but an old dog can teach his human quite a few.
Especially lessons in love and companionship.
For animal lovers looking to save the life of a shelter dog or cat, fostering and adopting are not the only options. Fospice, a blend of "foster" and "hospice," provides end-of-life comfort and care to very elderly or terminally ill homeless companion animals — and getting involved is easy.
Each year, approximately 1.5 million shelter animals are euthanized, according to the ASPCA, and for terminally sick dogs, shelters often can't provide the level of care and attention these animals need. Fospice programs have expanded in recent years, with more and more volunteers working with shelters and rescue organizations to help provide loving homes for animals who would otherwise be euthanized. While this new type of fostering can be a bit more demanding — both logistically and emotionally — fospice volunteers provide an incredibly valuable service, explains Melissa Ottstadt, fospice coordinator at Foster Dogs NYC, an organization that helps rescues match foster dogs with foster homes.
"Fostering is a great way to keep dogs social, acclimated and happy, which in turn makes them easier to adopt. Fospice is similar, but we take on the tougher cases, where a dog's age or prognosis makes him or her even more difficult to adopt," Ottstadt tells The Dodo. "Without the fospice care option, many elderly or terminally ill dogs may live out their remaining time in a shelter with little hope of adoption."
While these animals may only have a few weeks or months left to live, having a chance to feel the love of a family makes all the difference — and they certainly return it in kind. This is what Jessica Miller found when she became the fospice parent of an elderly pit bull diagnosed with inoperable cancer named Grandma Dot.
The two quickly bonded, and though the journey has been an emotional one, Grandma Dot finally knows what it's like to have a human love her and spoil her. "The thing that makes it so much better is seeing how much joy she has for everything I'm able to give her," Miller told The Dodo.
So how do you know if you're ready to care for a fospice dog or cat? Here are some commonly asked questions for anyone thinking of taking home a fospice pet:
What kinds of animals qualify for fospice care?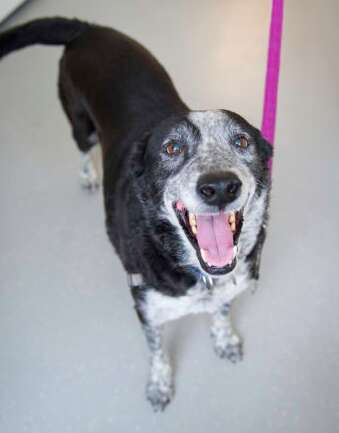 "There is a wide range, but typically elderly dogs who have surpassed their life expectancy," Ottstadt says. "We have also sponsored several younger dogs with inoperable or terminal conditions coupled with a poor prognosis."
To be placed in a fospice program, the animal must have a life-limiting, noncontagious condition — but should not be suffering or in pain, notes the San Francisco Society for the Prevention of Cruelty to Animals (SF SPCA). Conditions can include "renal failure, early heart failure and non-painful types of cancer," Usually no one knows how much time the animal will have left, but volunteers can expect a range of weeks, months — even, possibly, years.
When animals are brought into the shelter environment, often little is known about their past, so no prognosis is airtight. Some fospice animals may outlive expectations, or have an indefinite fospice timeframe, such as Bart, a 6-year-old shepherd-collie mix who was recently diagnosed with terminal cancer. Though his skin cancer hasn't metastasized yet, it eventually will, so it is hard to tell how long his fospice parents will have with him.
How do I become a fospice parent? Is it very different from fostering?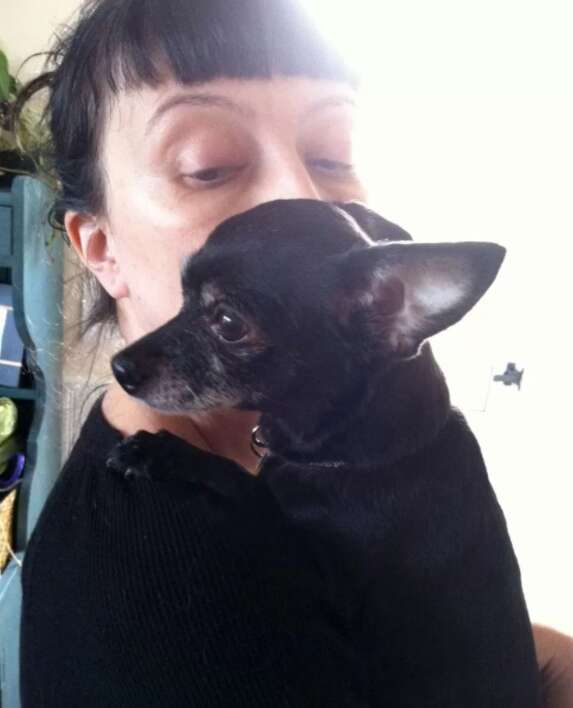 If you are interested in fospicing, the first step is to submit an application to become a foster parent at a nearby rescue organization that rehomes senior and ill animals, such as your local ASPCA foster program or Foster Dogs NYC. Volunteers are typically required to attend an orientation, and the organization will typically train the volunteer to perform any special tasks required to care for the dog or cat. While needs may vary depending on the animal, additional responsibilities might include administering daily oral medications, preparing a special diet or providing at-home fluid therapy to keep your pet hydrated.
Fospice is not ideal for those with a busy lifestyle, as the pet may need additional vet visits and lots of special attention, notes the SF SPCA. Medical bills and expenses are taken care of by the rescue organization, so all that is required of the fospice parent "is their time and dedication," Ottstadt says.
What about getting attached to the animal?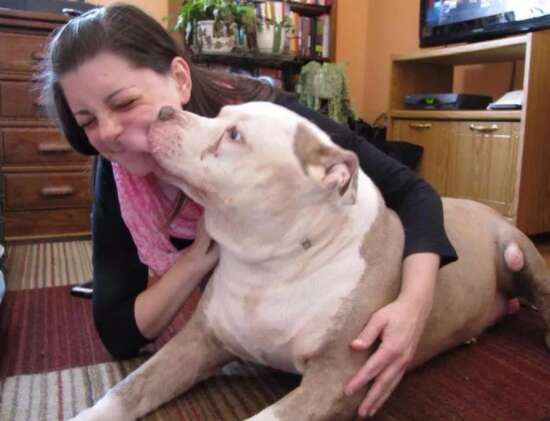 When becoming a fospice parent, it's important to enter the relationship with eyes open — knowing that your dog or cat's time is limited. "Inevitably, fospice parents grow attached to the dogs in their care. However, since it's known from the beginning that there is not much time, so many view this experience as a blessing and a way to give back," Ottstadt says.
This can be emotionally challenging, but the benefits of love and companionship far outweigh the costs, leaving volunteers with special memories. "After speaking with several past fospice parents, there is a period of mourning after their dog passes but they would do it all again without hesitation," Ottstadt adds.
How do I know if fospicing is right for me?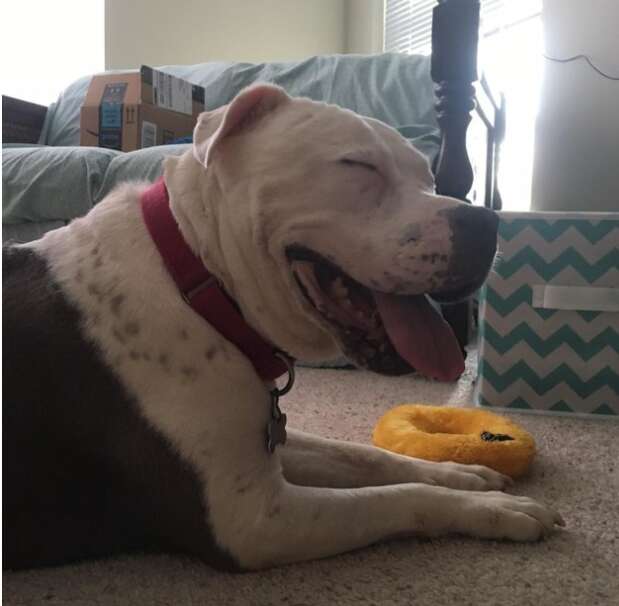 As a fospice parent, your role is to provide a quiet, loving environment for your pet's final days. Volunteers are not the legal guardian of the animal, so it is ultimately up to the rescue organization to decide when it is time to say "goodbye." This will be determined based on the animal's quality of life.
"Fospice parents accept animals knowing that our goal is to keep these animals comfortable, but not extend their life through extreme measures," the SF SPCA warns in their fospicing manual. "Fospice care may last a few weeks or months before our medical staff determines that it is time to perform euthanasia." Ask yourself if you and your family are able to handle the special care the animal requires as well as the emotions that may come.
Yes, fospicing can be difficult, but it will mean the world to the pet you take home.