Dog Can't Make It To Wedding, So Bride's Dad Surprises Her With This Instead
"It meant a lot that my dad went out of his way to do that for me."
Hillary Bowles and her dog, Leo, have always been inseparable — so, when circumstances made it pretty much impossible for him to attend her destination wedding earlier this month, it's fair to say she was more than a little disappointed.
"We REALLY wanted him to be there," Bowles told The Dodo. "[But] he would have had to fly down — and be boarded most of the time where he didn't know anyone ... and we were leaving for our honeymoon directly after."
But, it turns out, Leo was able to be there on her big day after all. Well, in a sense, anyway.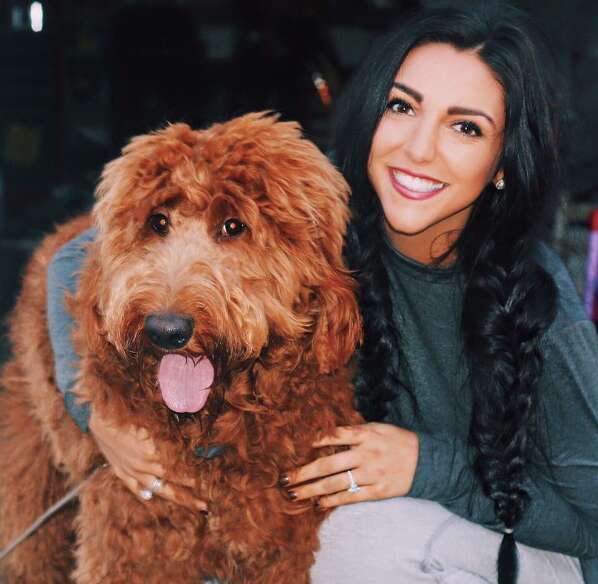 Before heading to the wedding site out of state, Bowles dropped Leo off at her parents' place. Her dad had arranged for Leo to stay in a doggy resort while they were away; he took the dog there before beginning the long trip himself — but he also had a secret plan to bring Leo along after all, and in more than just spirit.
That's about the time Bowles got an unexpected message from her dad.
It said: "Leo is breaking out."
It wasn't the real Leo, of course — but it was the next best thing.
Bowles' dad had actually made a life-size cardboard cutout of her beloved dog. And he was bringing cardboard Leo with him.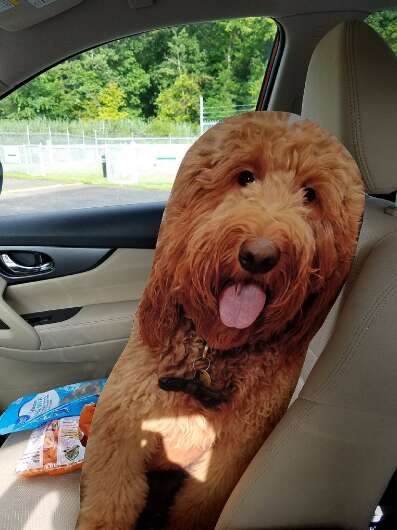 "It was a total surprise," Bowles said. "Then he started sending photos of every stop on his drive down."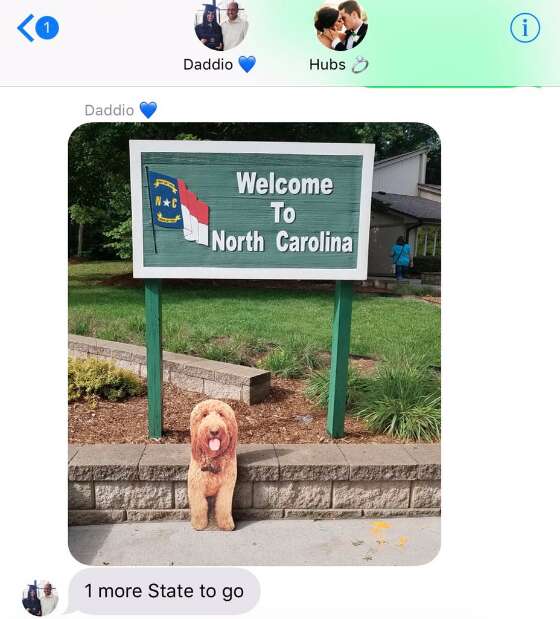 It was a unique sort of road trip, to be sure, but in the end both dad and "dog" made it safely to their destination.
Bowles and Leo were back together. Kinda.
And sure enough, on the day of the ceremony, that cardboard copy of Bowles' was there to stand in for the pup who couldn't make it.
He even got a front row seat.
In the end, Leo was exactly where he was supposed to be.
"We were dancing with the cardboard all night," Bowles said.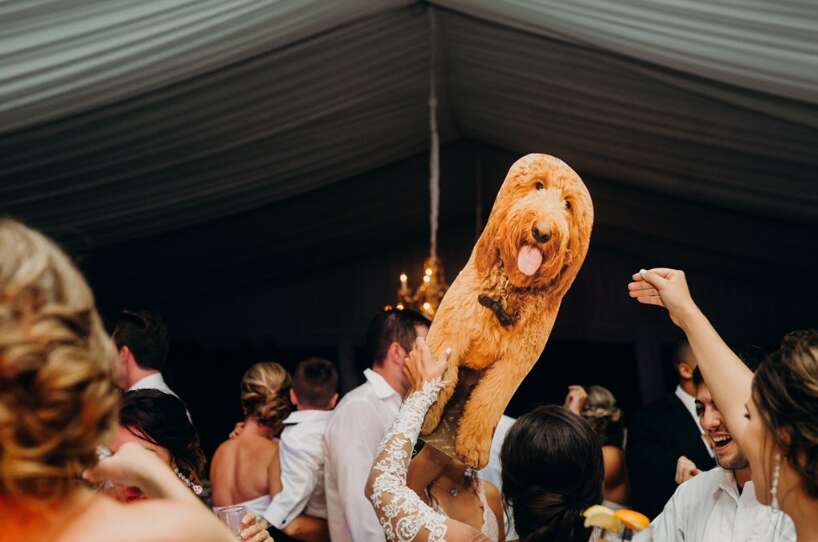 Fortunately, it won't be long before the newlyweds reunite with the real Leo — but the bond they share with him means they were never really too far apart. Bowles' father's gesture was really just a way of visualizing that.
"I loved it!" she said. "It meant a lot that my dad went out of his way to do that for me."