Vet Makes Tiny 'Cone Of Shame' For Hamster Who Had Surgery
Her name is Lavender and she's just 4 months old ❤
Even the tiniest of creatures are deserving of kindness and care when they need it most. And little rodents like this one are certainly no exception.
Lavender, a 4-month-old hamster, is the newest member of the Weeks family, in England — but she's already showing her mischievous side. Recently, the rambunctious rodent was found to be missing from her cage. Only after a desperate search was she finally discovered behind the kitchen oven.
Unfortunately, her misadventure had come at a price; she'd gotten trapped, and her leg was severely injured in the process.
The Weeks rushed little Lavender to the nearby Cherrydown Vets for treatment.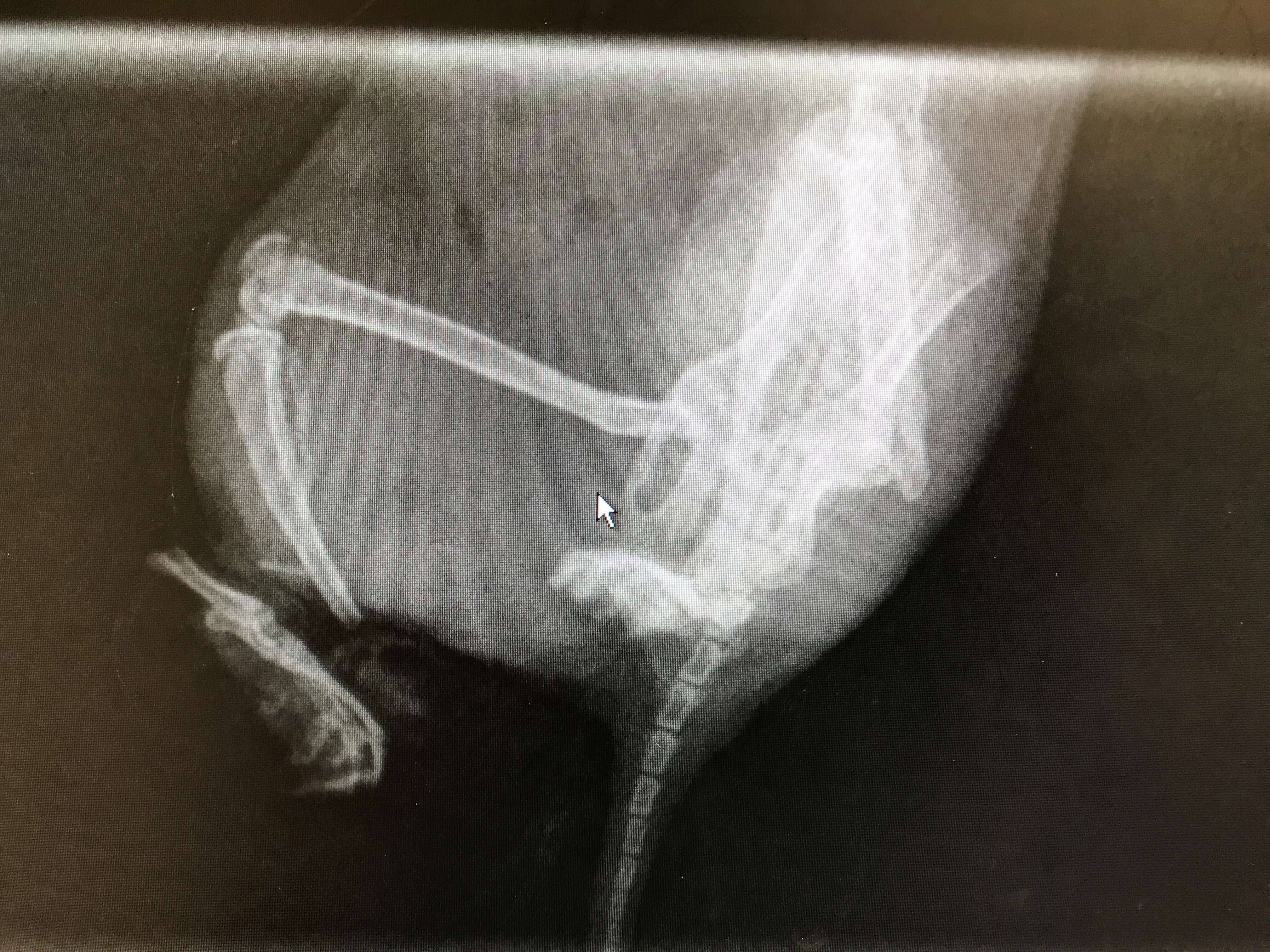 Given the extent of the hamster's injury, the Weeks were presented with two options.
"Lavender's owners had to make the choice of either taking the high risk of a general anaesthetic to amputate her fractured leg or make the sad decision to put her out of her pain," vet Amy Andrews said in a release. Lavender's family chose to try to save her.
Thankfully, the surgery was a success — but making sure Lavender recovered fully would take a bit of ingenuity.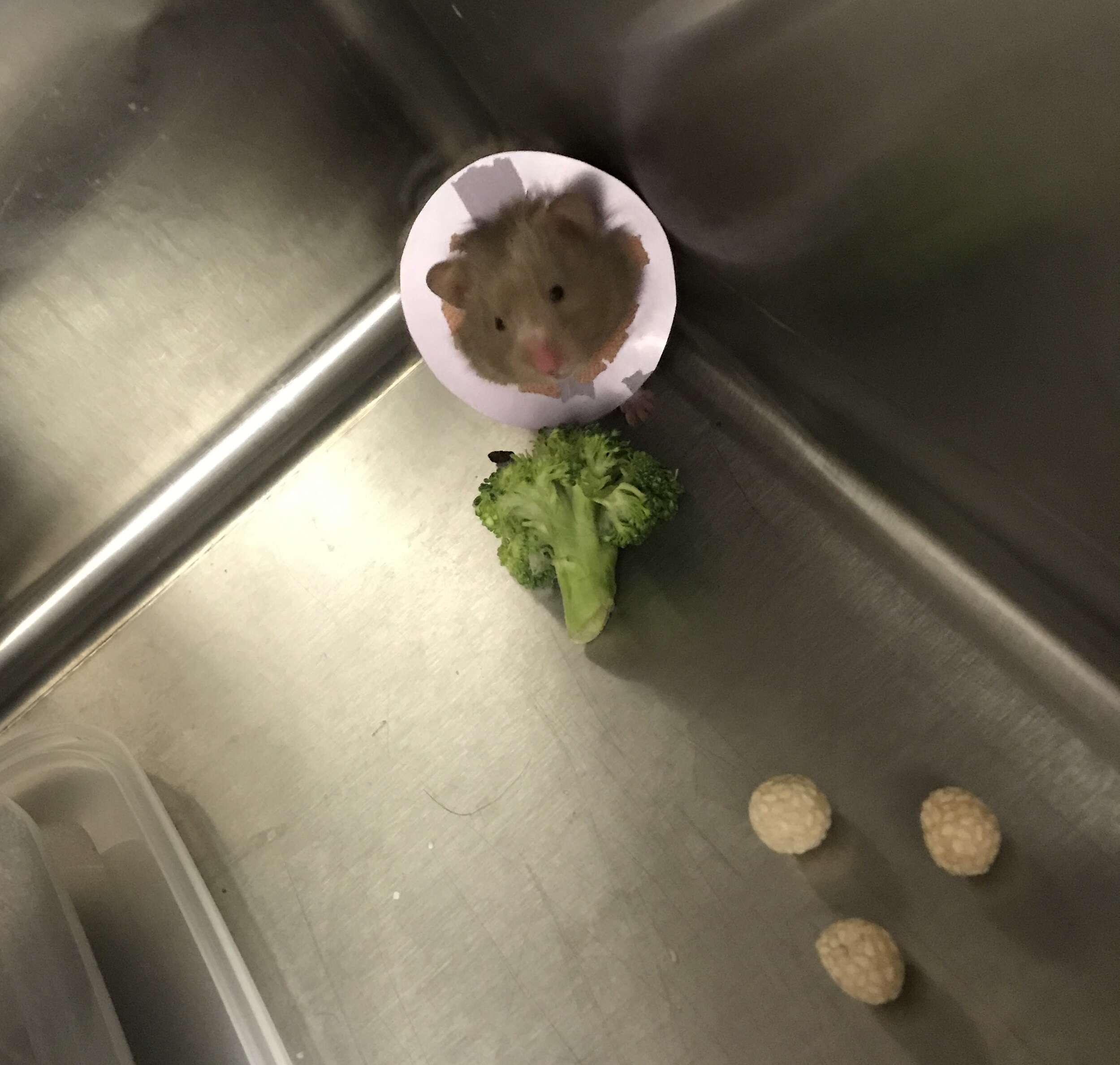 The vet needed a way to ensure that Lavender didn't complicate the healing process by nibbling at her stitches, but protective collars used in such cases are typically sized for larger animals, like cats and dogs.
So, the hamster's medical team got creative — they handcrafted a lavender-colored "cone of shame" that fit her just right.
Lavender, cone and all, has since been reunited with her family, who clearly love her dearly.
Thanks to their quick thinking in getting her help, and the vet staff who went above and beyond to provide it, the little hamster is happily on the mend — and back to her old adventurous self again, with some added restrictions.
"She has made a great recovery and has soon got used to life with three legs," Lavender's owner said in the release. "She is still all over the place, although we have closed off the top two tiers of her cage so she is just on the ground floor for now!"