UPS Driver Caught Taking Selfies With Dogs On His Route
"If I can pet a dog, and make him feel good, I will."
UPS driver Doniel Kidd is a man who knows how to enjoy his job — and to brighten the day for others, as well.
"I'm an animal lover," Kidd told The Dodo. "If I can pet a dog, and make him feel good, I will."
Adorable proof of Kidd's commitment to that pup-friendly principle was recently captured by a customer.
While delivering a package to their house in Athens, Louisiana, several dogs who live there ran out to greet him. Naturally, Kidd decided to get down on the ground and celebrate the happy encounter with a selfie.
What he didn't know at the time was that the dogs' owner, Staci Burns, was inside filming the whole thing.
The candid moment is hardly atypical of Kidd.
"He is one of the kindest, most good-hearted (especially towards animals) men I know," Burns told The Dodo. "He is truly that kind."
He's also a man who knows how to snap a great dog selfie.
Burns' aren't the only pups Kidd has befriended.
John Danforth, who runs his silkscreening business, John's Tees, from home, sees Kidd frequently as he ships and receives packages. The two have become friends, in fact — but his pets like Kidd even more.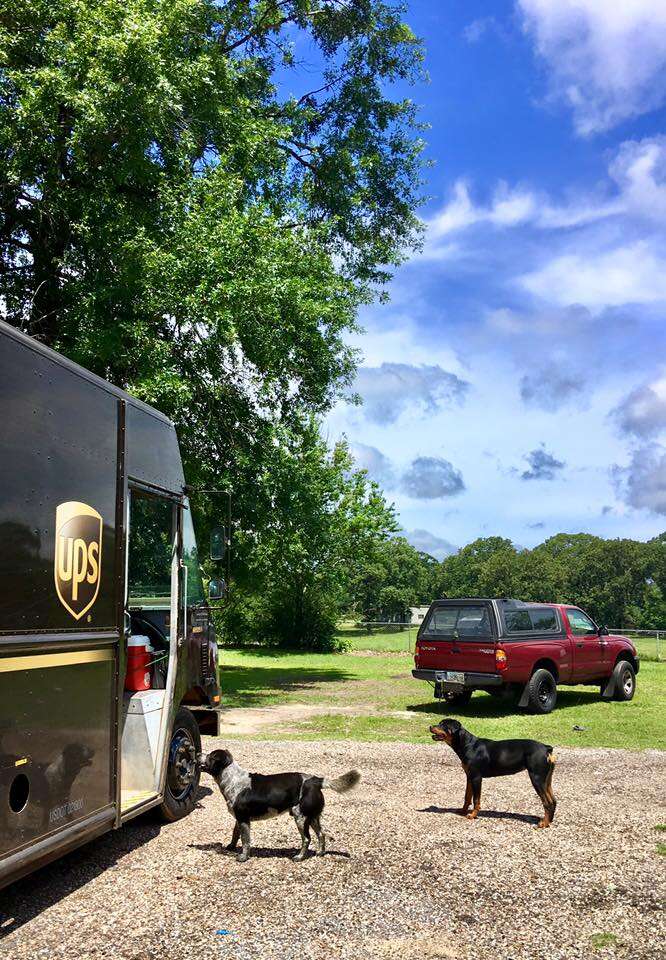 "My dogs know the sound of his truck," Danforth told The Dodo. "When he comes to my place, they perk up and go running towards the road to greet him and bark!! Even on days I don't get a delivery, they'll hear the sound of his truck going by and, boy, they perk up and run to see as he passes by."
Kidd, of course, is always just as happy to see them, too.
Kidd has gotten to know many dogs over the years on his deliveries around town, and it always brightens his day when they run to greet him.
"It feels good to know that they appreciate you coming," he said. "They're just looking for affection, too, that's all."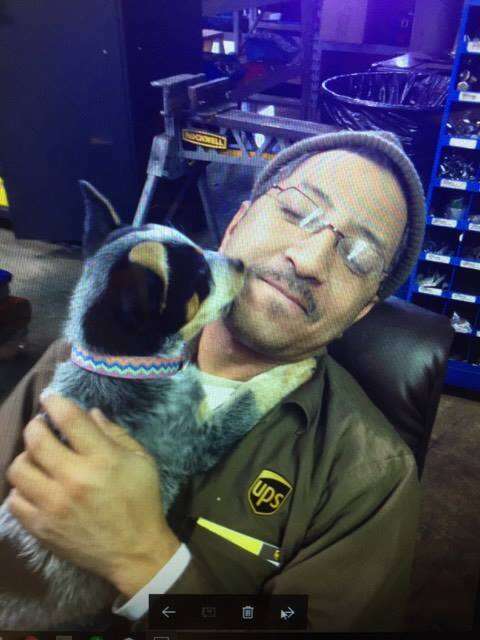 Kidd admits that stopping to greet his clients' dogs, or to take the occasional dog selfie, isn't necessarily in the job description — but the relationships he's built have provided him with some job security:
"There are two dogs I've known since they were puppies: Willie and Millie. They don't allow FedEx to come around. They don't allow anyone to deliver to the house but me."