Runners Hear Something Rustling In The Woods — And End Up Saving 5 Little Lives
"It was close to freezing temperatures and they were trying to stay warm."
When Ashley Blake and her training partner set out on a cross-country run along a wooded trail in Tennessee last week, they had no idea they'd end up saving a life. But before the day was done, it was five little creatures in all who were spared the saddest fate.
About 6 miles into their 14-mile trek through Frozen Head State Park, Blake and her friend Joshua Scott were struck by a faint sound just off the path. It caused them to stop, turn and look.
"It was just a little rustling that caught us," Blake told The Dodo. "It's usual to hear forest critters, and that's what we expected. We turned and saw this black pile."
As Blake and Scott cautiously inched closer, they realized what the black pile actually was.
"It was five puppies huddled together," Blake said. "It was close to freezing temperatures and they were trying to stay warm. As trail runners, you see a lot of wildlife, but never puppies."
Blake and Scott immediately called up park officials for help. They then set about trying to comfort the frightened pups and shield them from the cold.
"They were terrified and crying," Blake said. "They settled down once they realized we weren't going to harm them and we were warm."
The puppies had found the heroes they so desperately needed.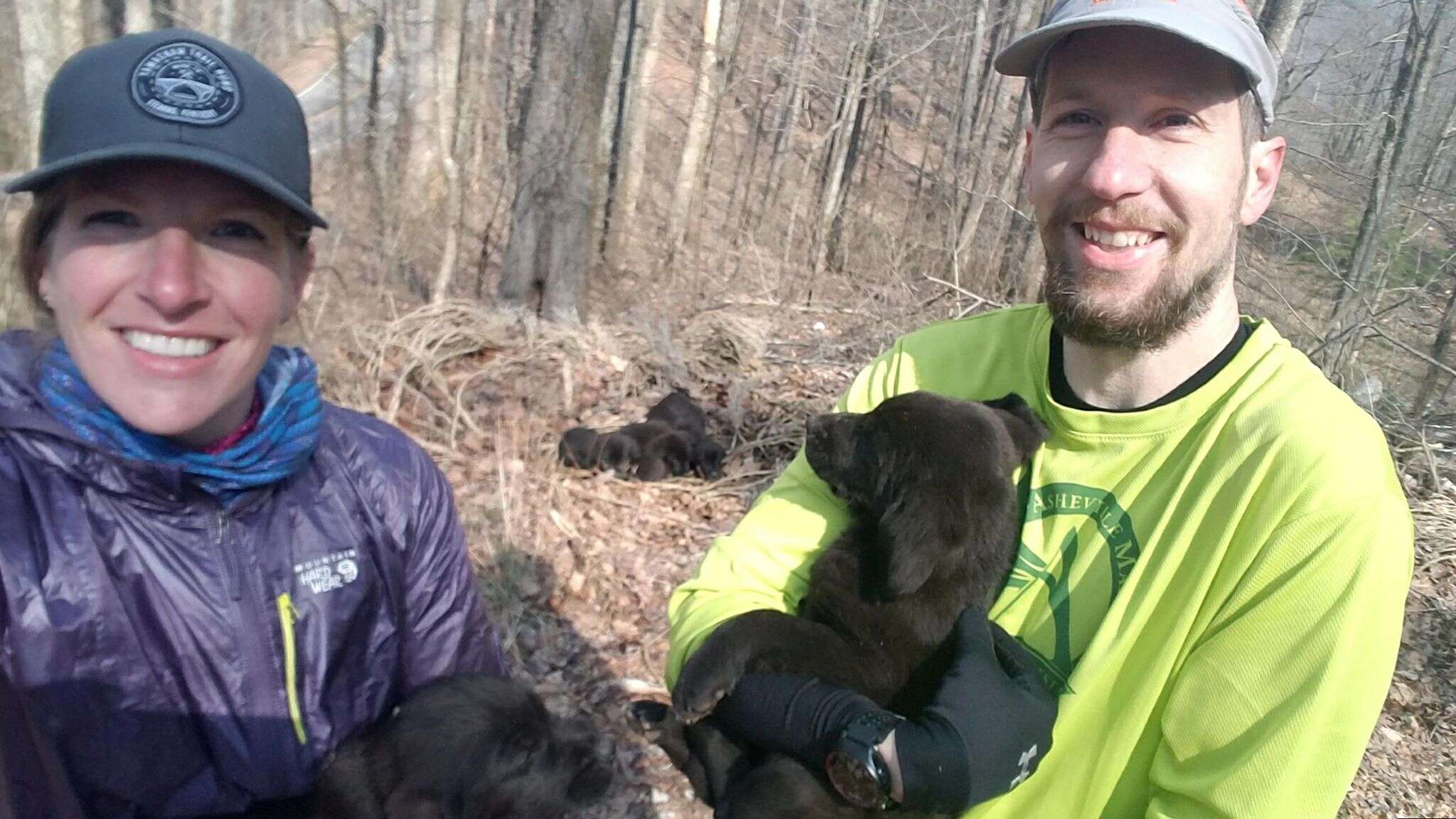 Before long, a ranger arrived to assist, and soon it became apparent that the puppies probably didn't end up there by accident.
A quiet road passes through the woods not far from where they were found which, sadly, has attracted people seeking to abandon their pets.
"They were dumped without food, water, blanket or mother," Blake said. "The park ranger said this isn't the first time pups have been dumped at this spot."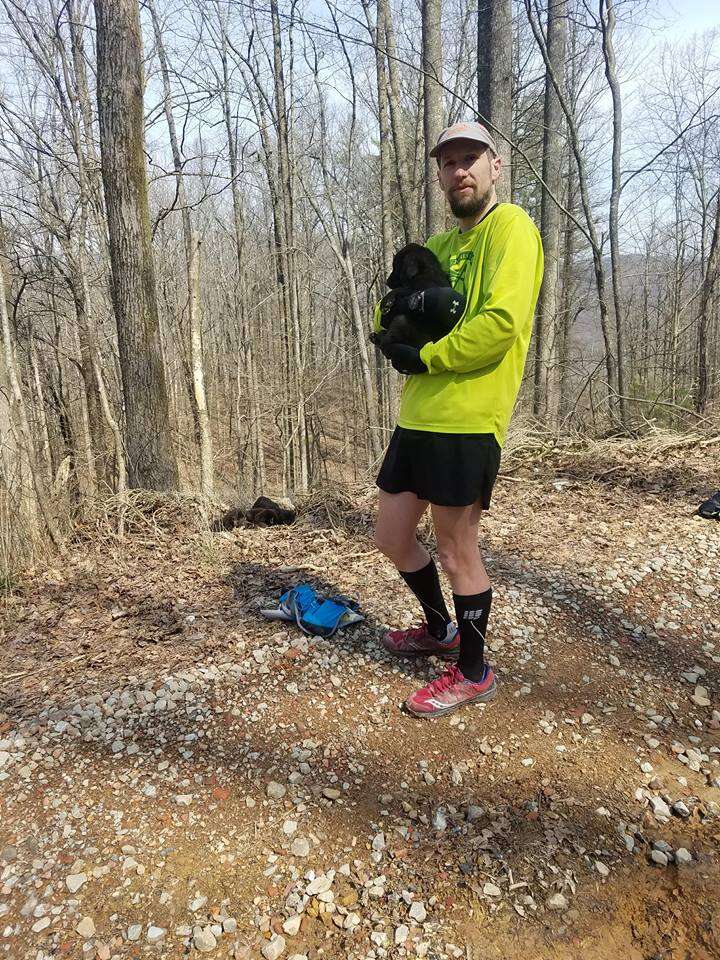 Blake, Scott and the ranger carried the puppies to the ranger's car. The little dogs were now safe and in good hands — all because Blake and Scott decided to stop and check the source of the rustling sound they'd heard.
The runners then continued on their way, but the puppies didn't leave their minds.
"We finished our run with renewed energy over the excitement of what had all just happened. A true animal rescue," Blake said. "I don't doubt for a second they would have frozen that night or become prey for the wild critters."
The ranger and his family kept the five puppies at their house that night so arrangements could be made for them to be taken to a local animal shelter the next day. Before they did, however, Blake and Scott dropped by to visit the little dogs they saved.
Scott decided to adopt one of the puppies himself.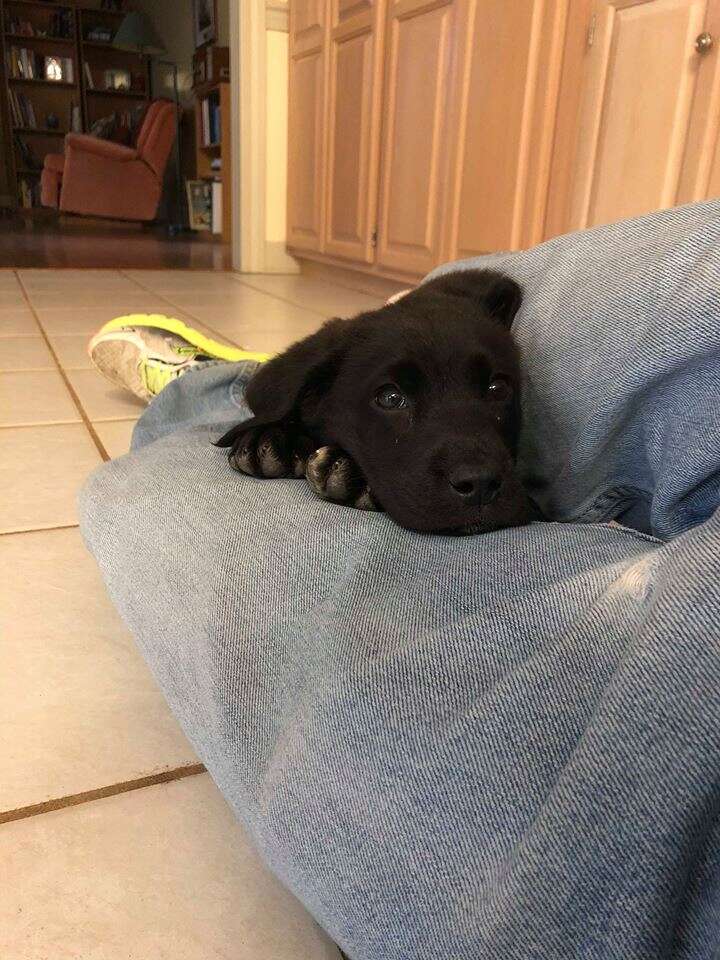 Barkley, as he's now known, has found a forever home ...
... but his siblings need their own, too.
The four remaining puppies will soon be made available for adoption from Tennessee's Oak Ridge Animal Shelter.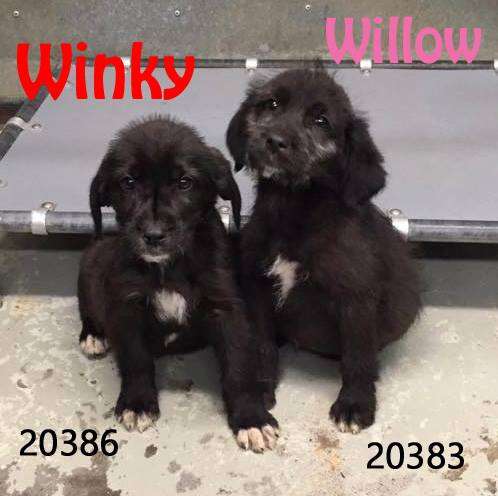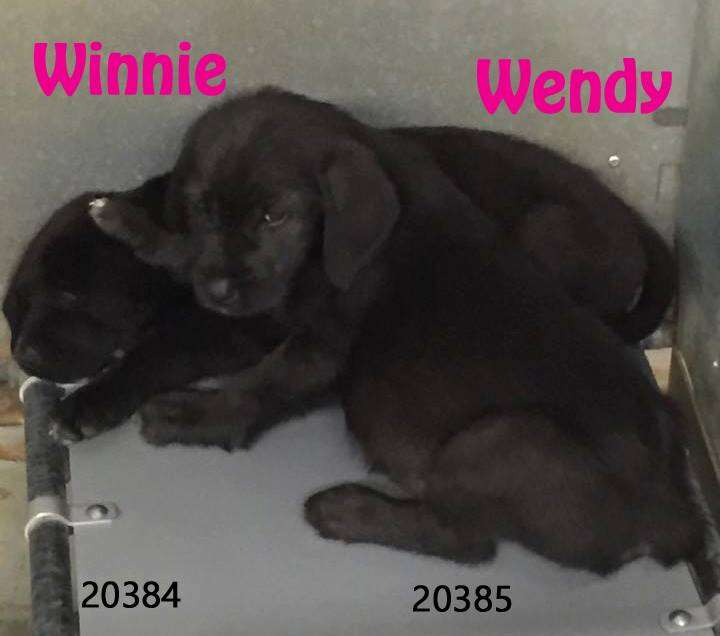 With any luck, Barkley's brother and sisters will be able to live long, happy lives as cherished pets — an opportunity that was almost stolen from them, had their sad situation gone unnoticed. For that, Blake counts herself as fortunate for having been able to intervene:
"We were in the right place at the right time," she said.