Puppy With Plastic Bag Tied Around Neck Hid Under Car Until Help Arrived
"Pit bulls forgive. They have the most awesome personality."
Early one Wednesday morning in late September, Brittany Sallinger received an unusual wake-up call when her fiancé hurried her out of bed and brought her outside.
Sallinger, who occasionally works with Fur-Ever Home Rescue in Virginia Beach, Virginia, knelt down in her pajamas and took a closer look under the Jeep parked in the driveway. There, she spotted a tiny pit bull puppy trembling near the back tires.
"After some patience and throwing her some treats they were able to get her out from there," Kelly Martin, president of Fur-Ever Home Rescue, told The Dodo. "She was emaciated and absolutely filthy. She had a lot of what appeared to be motor oil on her, since she had been hiding under cars for a bit."
But it wasn't just the motor oil that bothered the couple — the little puppy had the remnants of a yellow shopping bag strung around her neck, suggesting someone had intentionally restrained her.
"She was tangled up in a big, yellow Dollar General bag, and it looked like she had been put in it — tied up with her head sticking out," Martin said. "They had to remove that from her."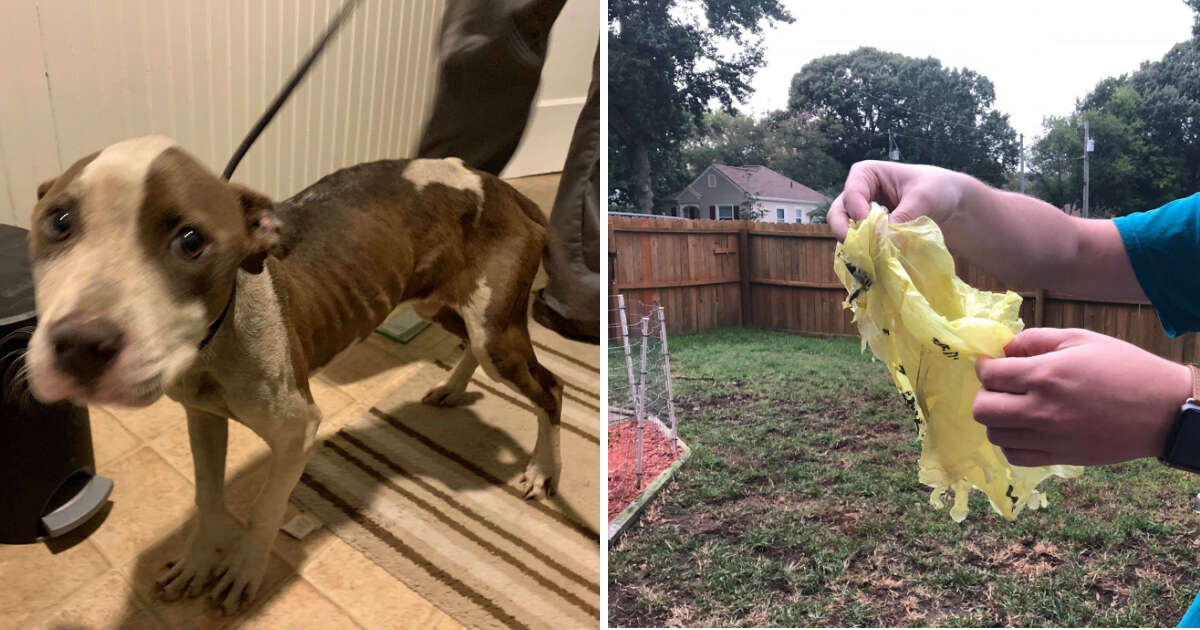 After six baths, the nervous puppy's coat was finally free of grease, and the couple called Martin, who agreed to take in the stray on the spot. When Martin picked up the puppy that day, she was shocked by her petite size and nicknamed the dog the "Itty Bitty Pittie."
A visit to the vet revealed that the 4-month-old pit bull was extremely underweight and battling worms, but otherwise healthy. The puppy was eager for food, but far less keen on human interaction.
"[She was] extremely timid in the beginning. I think someone was not very nice to her," Martin explained. "But as the week's gone on, we've started to see her personality come out, now that she realizes humans are the source of food and good things."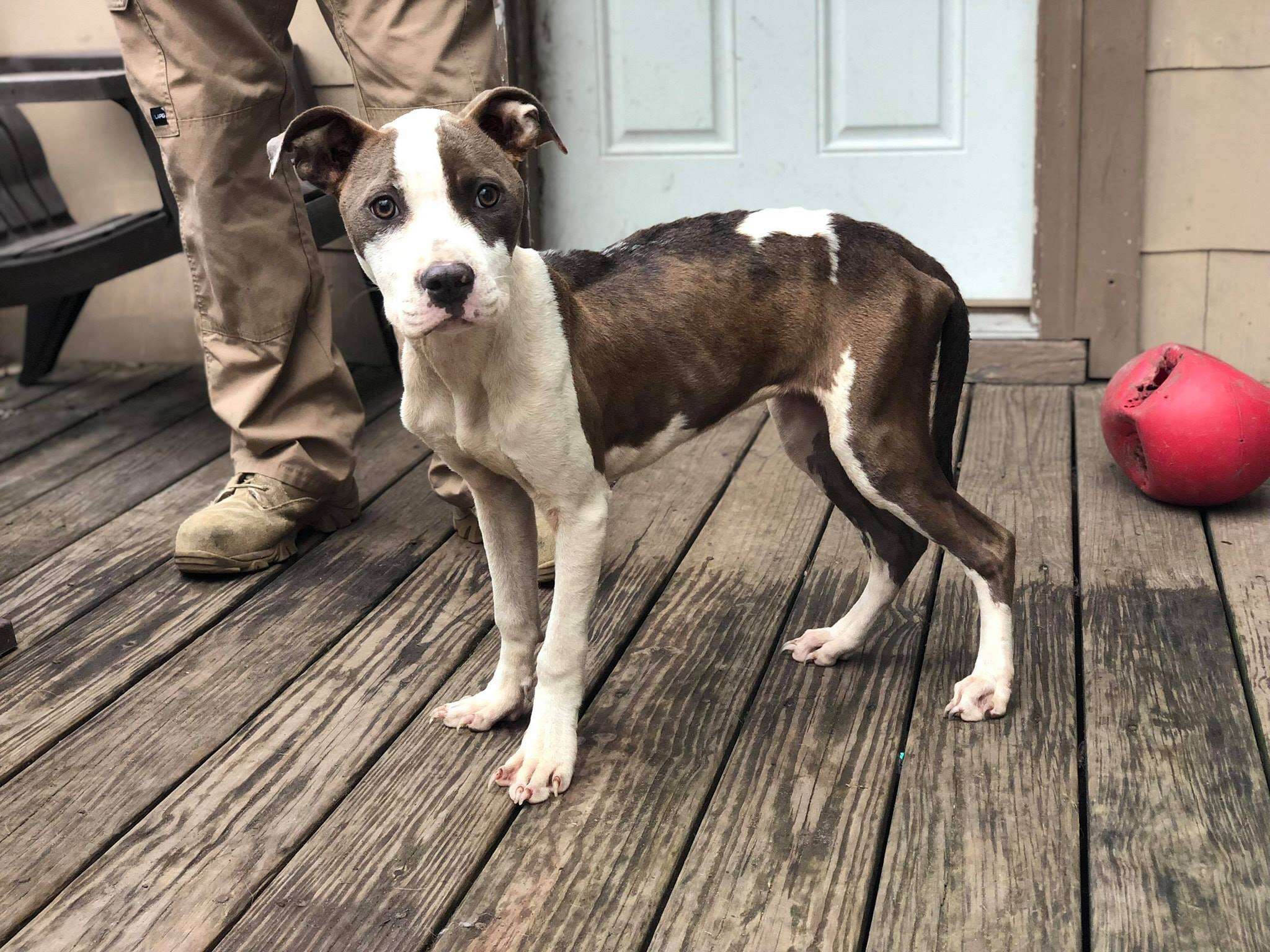 Since moving into her foster home temporarily, the Itty Bitty Pittie has started following around her foster mom like a tiny shadow. "She's very much seeking a bond with someone," Martin said.
Martin couldn't be more thrilled with Itty Bitty's speedy transformation, though she wasn't surprised by the puppy's change of heart.
"Pit bulls forgive," Martin noted. "They have the most awesome personality and they tend to bounce back a little bit faster than other breeds who have been that shy and nearly feral."
"I'm really happy, because it's going to make her life so much easier, and so much better," she added.
The Itty Bitty Pittie is focusing on reaching a healthy weight, and then it will be time to move on to a forever home. Martin has been inundated with applications after posts on social media brought attention to Itty Bitty's story online, and she sees no need to rush the process.
"I look forward to finding her a fabulous family who's going to spoil her rotten," Martin added.