Teeny-Tiny Puppy Found Thrown Away In Plastic Bag On The Ground
That face 😭😍
A woman was walking through her neighborhood in Ireland when she suddenly heard the smallest whining sounds coming from a nearby plastic bag lying on the ground. Concerned, she went over and peeked inside — and was shocked to see the tiniest face staring back at her.
The teeny tiny puppy, later named Bobby, was only around 5 weeks old and too young to be away from his mom. It was clear that someone had abandoned him, so the woman immediately took him home and set about trying to find a rescue who could take him in.
"[She] contacted us to help as he was very sick and barely able to walk," Ramona Cunningham, one of the owners of Coolronan Dog Rescue, told The Dodo.
As soon as Cunningham and her partner Chris Kelly heard about little Bobby, they immediately agreed to take him in and rushed him to the vet to get checked out. The tiny pup was in pretty poor condition, but they could also tell he was quite the fighter — and they just couldn't get over how small and adorable he was.
"He was so weak and emaciated that he couldn't really stand up due to no muscle mass at all on his back legs," Cunningham said.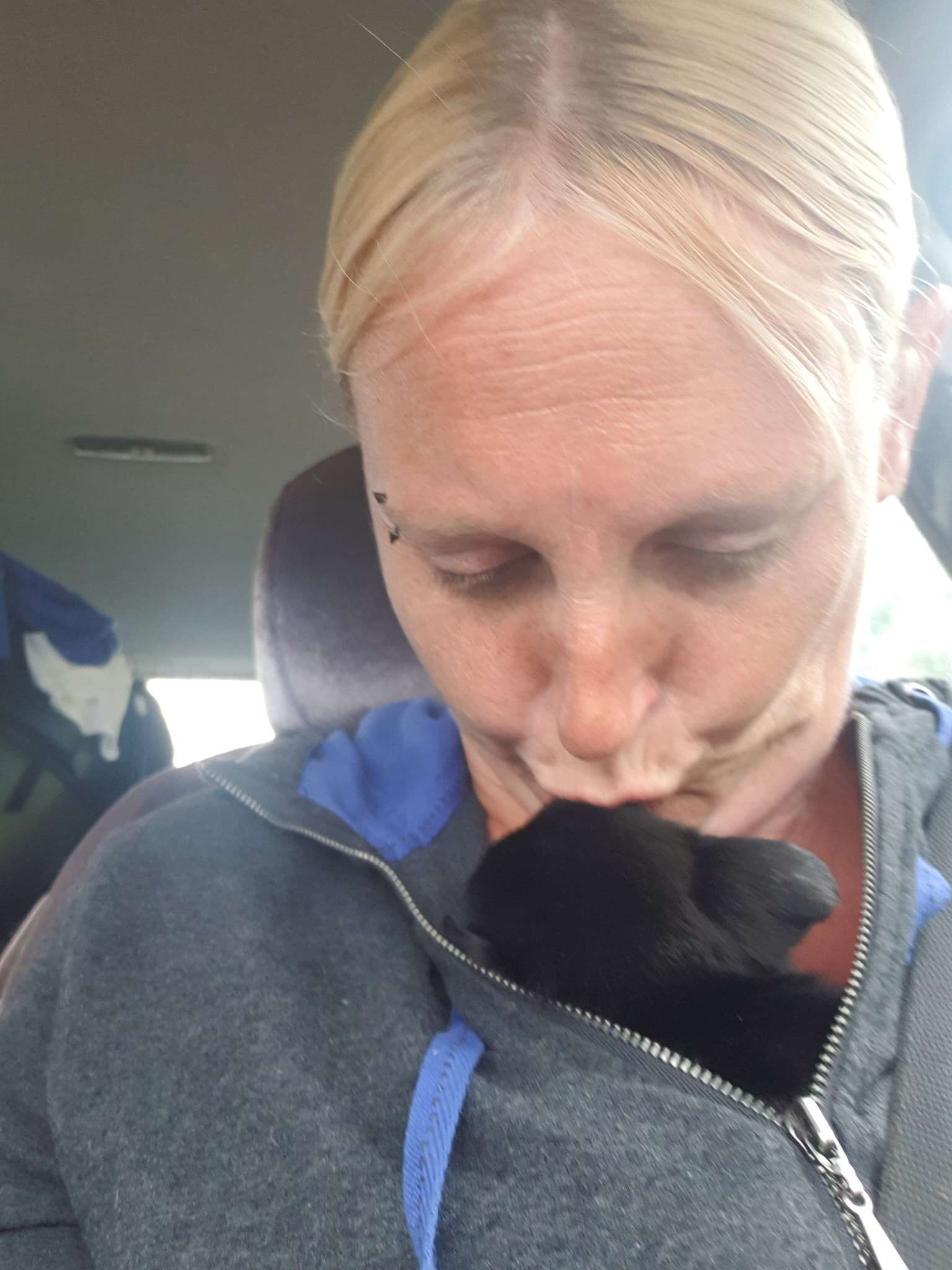 Despite his condition, Bobby began to heal and get stronger as soon as he was in the loving care of his rescuers, and after a few days it was clear that the little guy was going to pull through. He quickly regained the use of his back legs and started running around and behaving like a normal puppy. The couple posted about Bobby on Facebook and heard from tons of people who were interested in adopting him almost instantly — but the more time they spent with him, the more they realized that it was going to be impossible to let him go.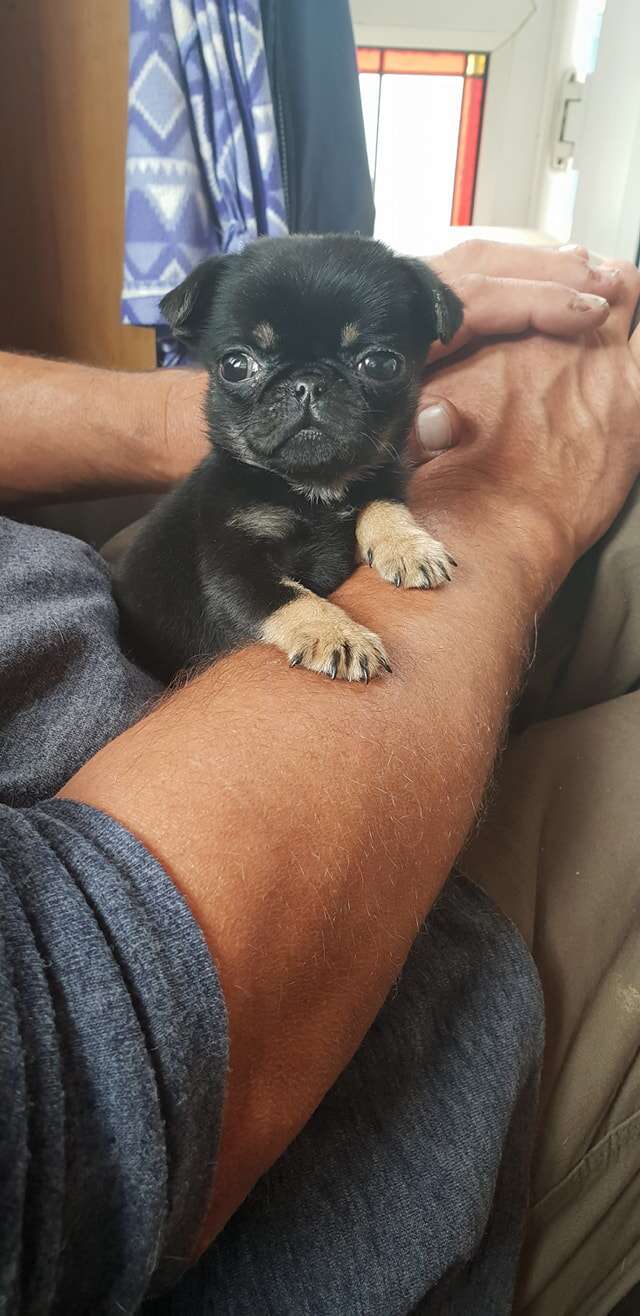 "He's a very funny little pup, cheeky as well but so loyal for a pup so young," Cunningham said. "He prefers the human company than the dog company at the moment, although my other dogs adore him."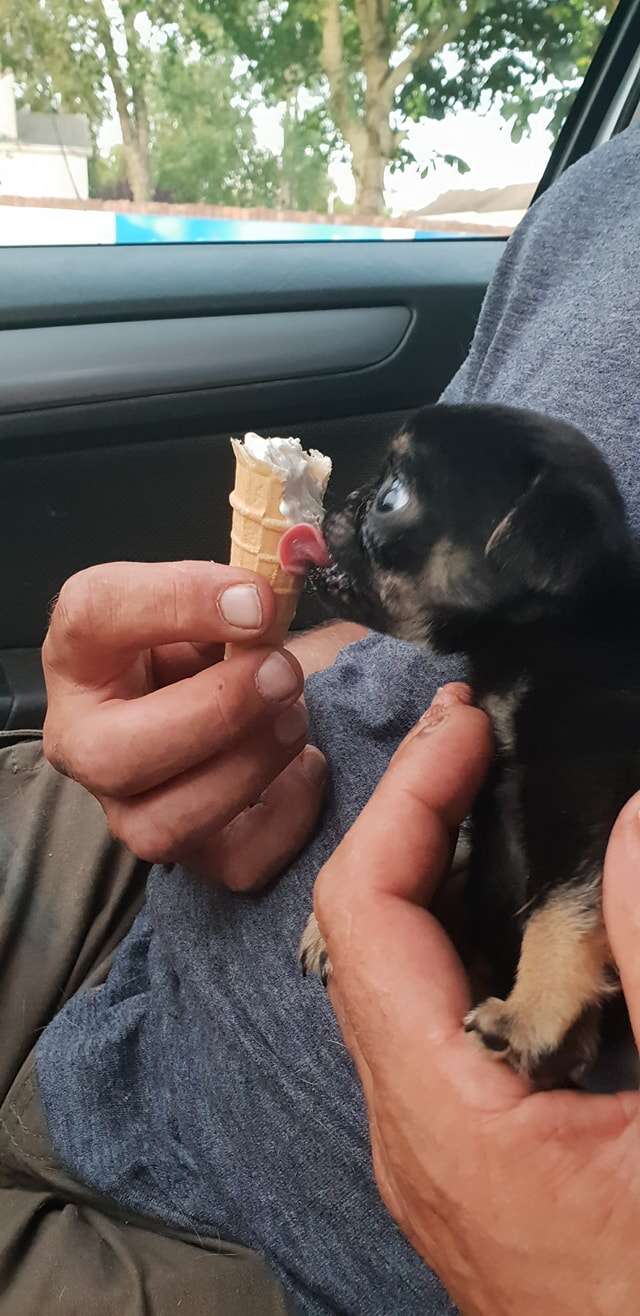 Bobby's tiny, adorable face is just filled with so much love and character, and before long, the couple officially decided that little Bobby was a foster fail.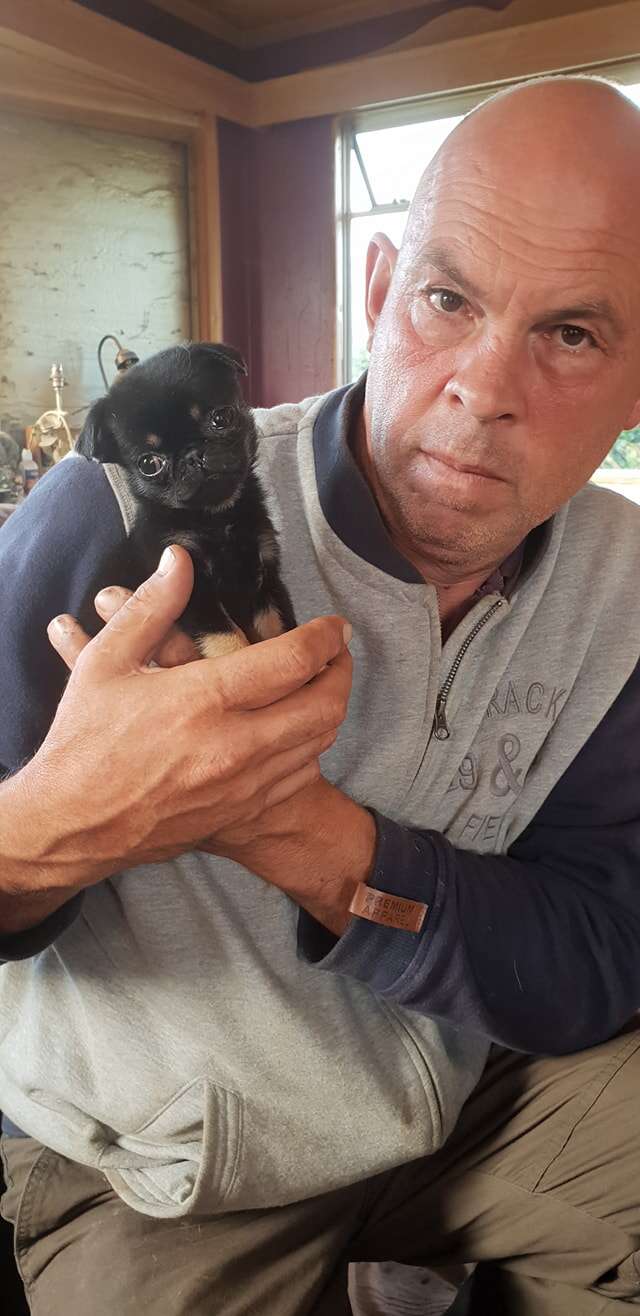 "My husband Chris fell in love with him, it's very sweet to see the special little bond they have," Ramona said. "Our six other dogs are all female, so [I] think it was time for Chris to have someone on his side."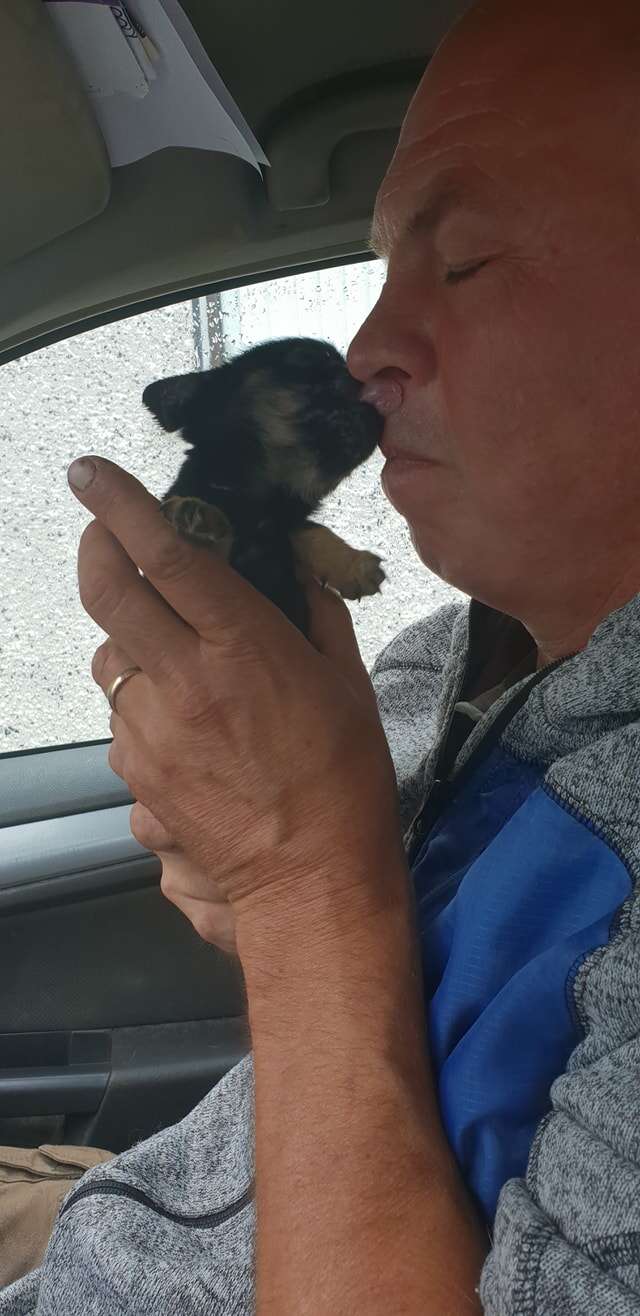 Bobby clearly belongs with the people who helped save his life, and they can't wait to watch that adorable face grow stronger and happier every day.