When Neizam was born, his owners only saw what was wrong with him. The puppy was extra tiny, weighing only 10 ounces, and all four of his legs were malformed from a birth defect.
Neizam's owners didn't have any idea how to care for Neizam, so they reached out to Rabito Kontento, an organization in Puerto Rico that rescues abandoned, injured or disabled dogs, and asked if it would take him in.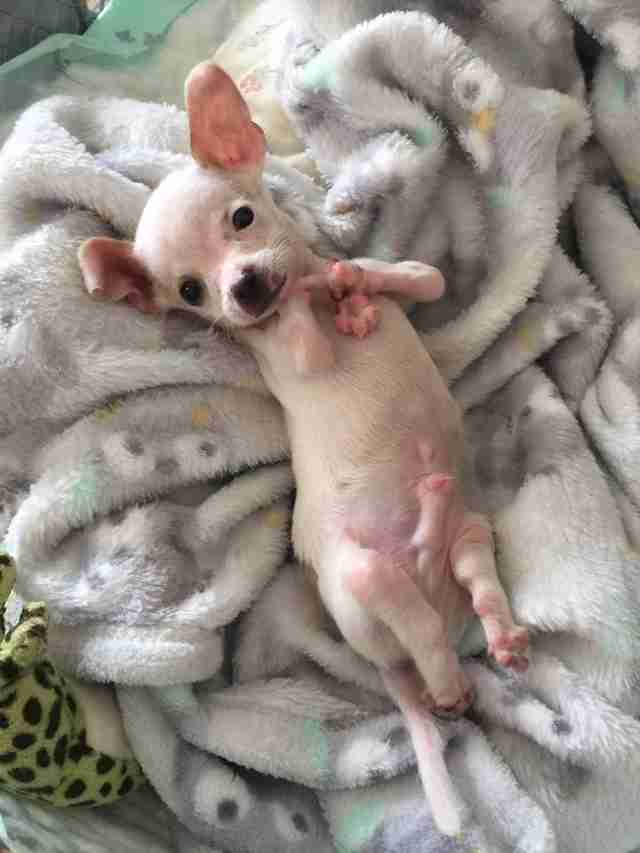 But when Mariel Rojas, president and founder of Rabito Kontento, took Neizam into her care, she wasn't certain that he'd survive. Neizam's main issue wasn't his malformed legs, but the fact that he wouldn't — or couldn't — eat.
"He was too small," Rojas told The Dodo. "When they gave him to us, he didn't know how to eat."
Worried that Neizam would wither away from malnourishment, Rojas rushed him to the vet. But the prognosis wasn't great.
"The vet didn't know if he was going to survive," Rojas said. "He didn't give us high hopes."
But Rojas and the other volunteers refused to give up on the little dog. Once Neizam was discharged from the vet, they took him home and started bottle-feeding him blended food.
And each day that Neizam ate, he got a little stronger and healthier.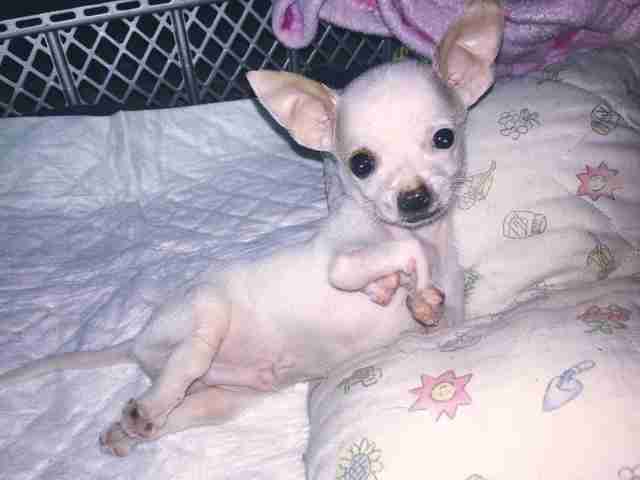 But Neizam was still very tiny and fragile, and Rojas went to great lengths to keep him safe — especially when Neizam started moving himself around on his elbows and knees.
"He turned out to be super agile and loves to move around but, being so delicate, we had to find ways to protect him," Rojas said. "We dressed him to keep his fragile little body warm. We had foam areas for him to cushion his tiny bones, along with a play yard for Neizam with lots of toys."
Besides running around and playing, Neizam loves car rides, getting lots of pets and wrestling with the other dogs at the rescue, who are much bigger than him.
"It amazes us how he really doesn't know he has limitations," Rojas said. "He's happy and lovable all the time. And we cannot forget how he always manages to escape his playpen — he is an escape artist, which is one of those things we love."
"He wants to live," Rojas added. "He's a pure example that one doesn't have to be perfect to be happy and grateful for what we do have in life."