Tiny Bald Puppies Found In A Bucket Are So Happy To Be Safe
They've all been named after "Stranger Things" characters ❤️️
When a family peered out into their yard one morning and noticed a blue bucket sitting on the grass, they were confused because the bucket wasn't theirs. The confusion turned to shock when they realized there was movement inside the bucket — and found four tiny, bald puppies, clearly in need of help.
Still in shock but wanting to help, the family immediately contacted the RSPCA. Inspector Rebecca Timberlake responded to the call and drove out to collect the puppies, and couldn't believe her eyes when she first saw the tiny, sick little pups.
"I cannot believe the state these poor pups are in, they are almost completely bald with red, raw, itchy skin," Timberlake said in a press release. "It is completely unacceptable to let an animal get into this state at all, let alone a litter of tiny puppies, and then abandon them."
Timberlake rushed the puppies straight to a vet, who confirmed that they were suffering from an extreme case of mange. They were also incredibly dehydrated, and two of them had some eye issues as well. The vet began treating them immediately, and then all four were transferred to the RSPCA's Millbrook Animal Center to continue their treatment and recovery.
"The puppies will be having medication for the foreseeable future as well as regular baths," Timberlake said.
Despite their rough start, the puppies started to perk up right away thanks to treatment and plenty of food and water, and they are now settling in well and improving every day. Now that they're safe and cared for, they can finally start acting like puppies, and everyone is excited to watch them grow and heal as the weeks go on.
"We're really hopeful that they have a bright future ahead of them, but it's going to be a long road to recovery before they're fighting fit and grow their fur back," Timberlake said. "They've been named El, Mike, Dustin and Lucas [after characters from the TV show 'Stranger Things'], as they do look like very 'strange things' at the moment!"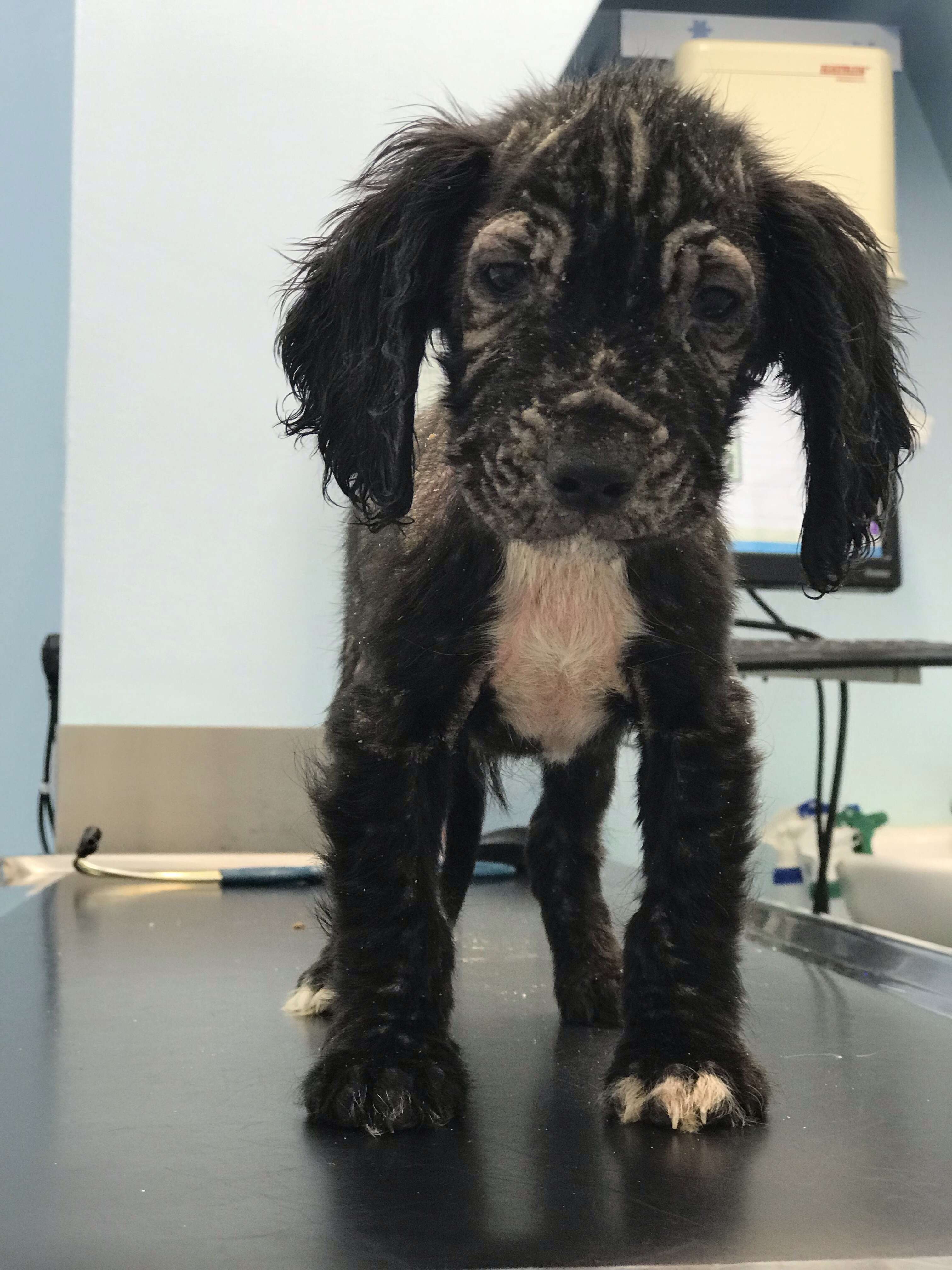 With their new names and lots of love from shelter staffers, these pups are ready to tackle their recovery journey head-on, and before long they'll hopefully all be ready to head off to their incredible new forever homes.
Anyone with information about who abandoned these puppies can contact the RSPCA at 0300 123 8018.