School Holds 'Graduation Ceremony' To Say Farewell To Its Favorite Dog
"Thank you, Thurber. You weren't just a mascot, but a university's best friend."
For the last seven years, a sweet bulldog named Thurber had been easily the most recognizable character on campus at the University of Redlands in California — serving as an official mascot at sports games and school functions.
But a recent event on campus was all about him.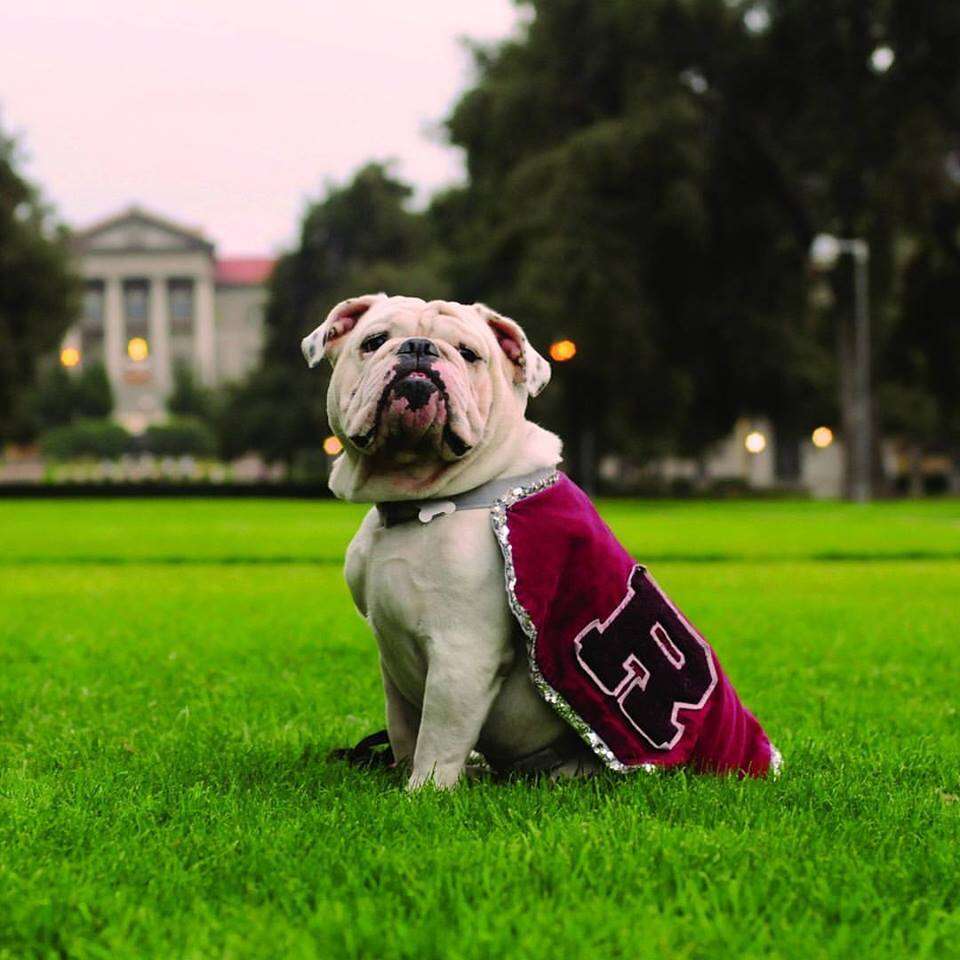 Thurber's long tenure as mascot had been set to come to an end next April. Earlier this month, however, the dog's caretaker, Beth Doolittle, made the sad announcement that Thurber had been diagnosed with an aggressive cancer, meaning he would likely not make it until then.
So, with that in mind, the school pushed things ahead to much sooner — holding a graduation ceremony of sorts this week to celebrate and honor their beloved Thurber.
The pup even dressed the part.
All Redlands students were encouraged to attend the sweet ceremony, held in the Greek theater on campus — and from the looks of it, many at the small college turned out.
The ailing Thurber arrived in style, seated in a decorated wagon. Though apparently too weak to walk, the pup's joyful spirit was nevertheless still strong.
In the opening address, college senior Ben Galgano summed things up this way:
"Thank you, Thurber. You weren't just a mascot, but a university's best friend."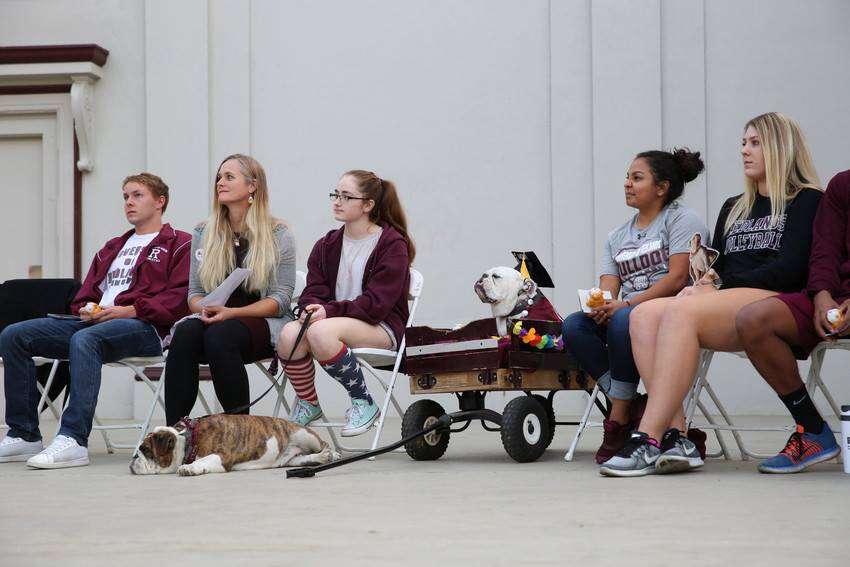 Later on, University of Redlands President Dr. Ralph W. Kuncl bestowed upon Thurber several honorary degrees, "in math and psychology and minors in theater and human-animal studies."
There was no doubt that Thurber deserved all of the praise and recognition.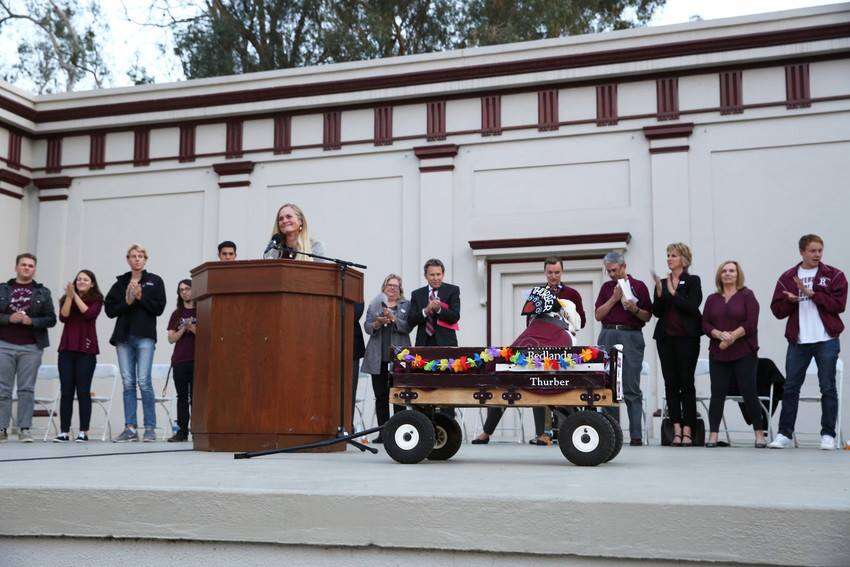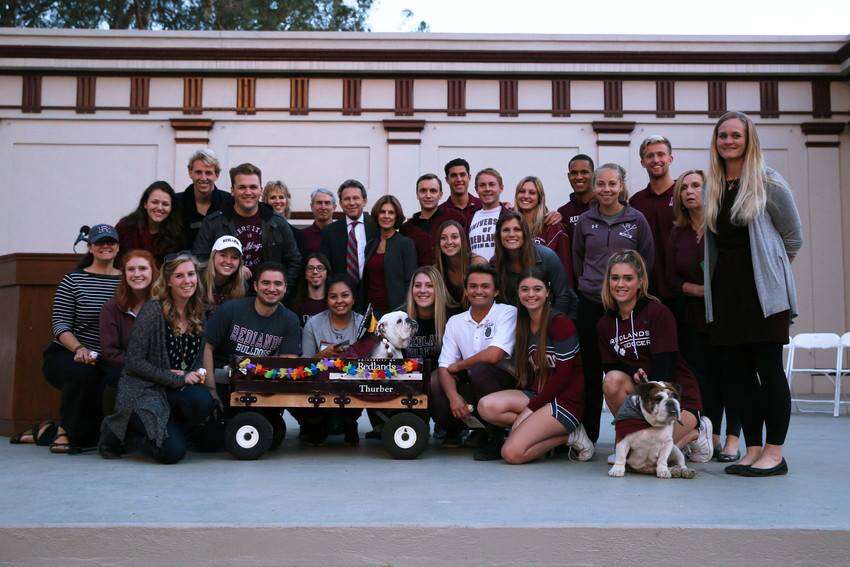 Sadly, just one day after the ceremony, Doolittle announced that Thurber passed away — making the chance to celebrate him all the more meaningful for a school who cherished him.
"Thanks to all who loved him and helped celebrate his graduation," Doolittle wrote in a post online. "I miss him dearly already. He was the best dog and mascot ever!!"
Though Thurber is now gone, his legacy as an alumnus at the University of Redlands won't soon be forgotten.