Therapy Dog Visits Quarantined Seniors To Let Them Know They're Not Alone
"When they would put their hands up against the window it brought a few tears" ❤️
This is Tonka — an adorable therapy dog who knows that when times are tough, his sweet presence is needed most.
And he'll be there to offer it, no matter what.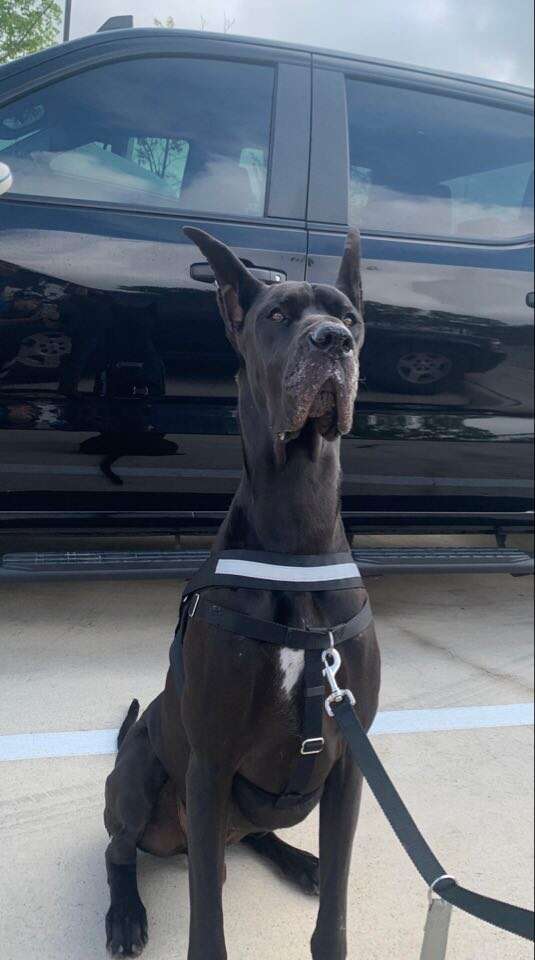 For the last year or so, Tonka has made regular visits to residents and patients at Cedar Pointe Health and Wellness Suites in Texas. There, he never fails to bring joy to all who interact with him. But in recent days, safety precautions around the coronavirus epidemic had threatened to put those interactions on hold.
People living at the senior care facility have gone into self-isolation, limiting their contact with the outside world.
Fortunately, Tonka and his handler found a way around that.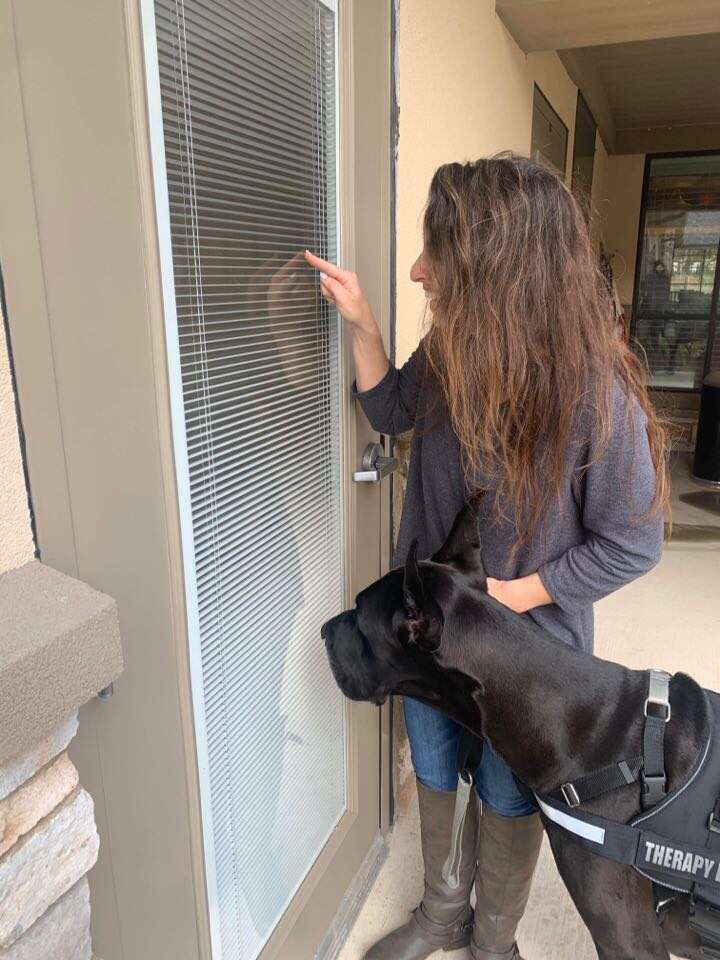 Rather than enter the building, as he normally does, Tonka instead greeted residents at their windows — letting them know that, despite their isolation, they still weren't alone.
And the residents couldn't have been happier he did.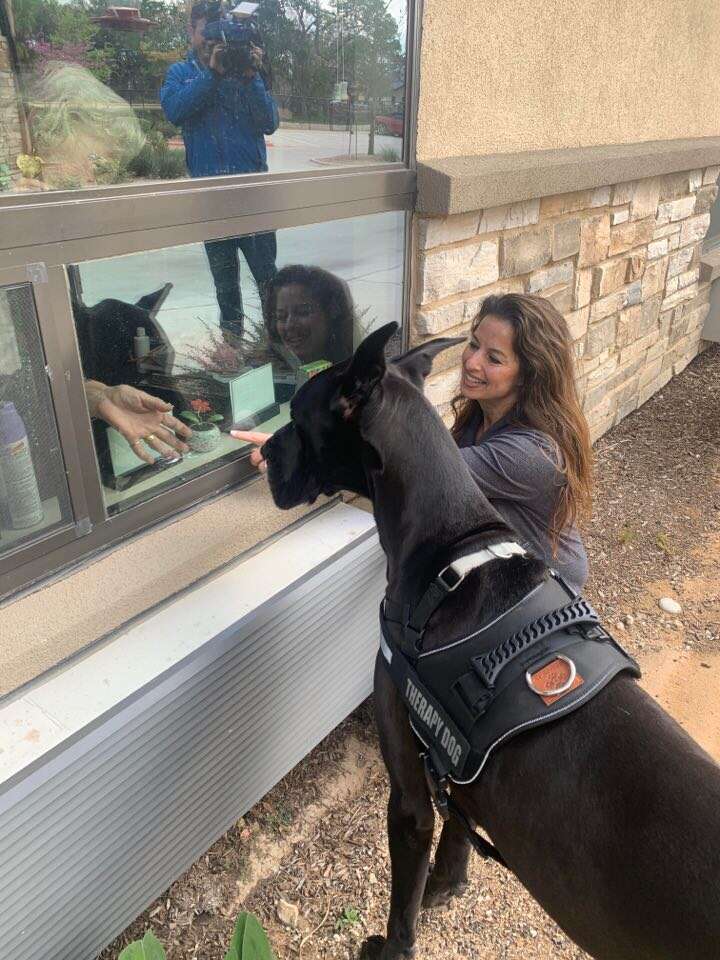 "It was heartwarming to see the look on the faces of the elderly when they were surprised to see Tonka in their window," Susan Peters-Fineske, who was accompanying Tonka, told The Dodo. "When they would put their hands up against the window it brought a few tears."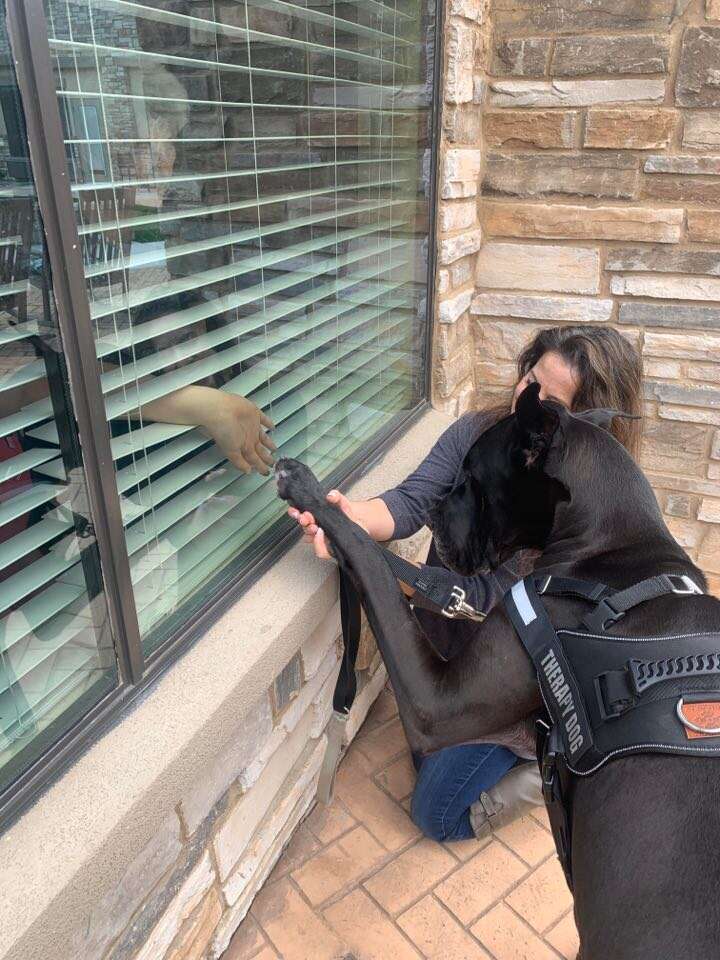 Some residents even made signs, letting Tonka know just how much they appreciated him being there for them.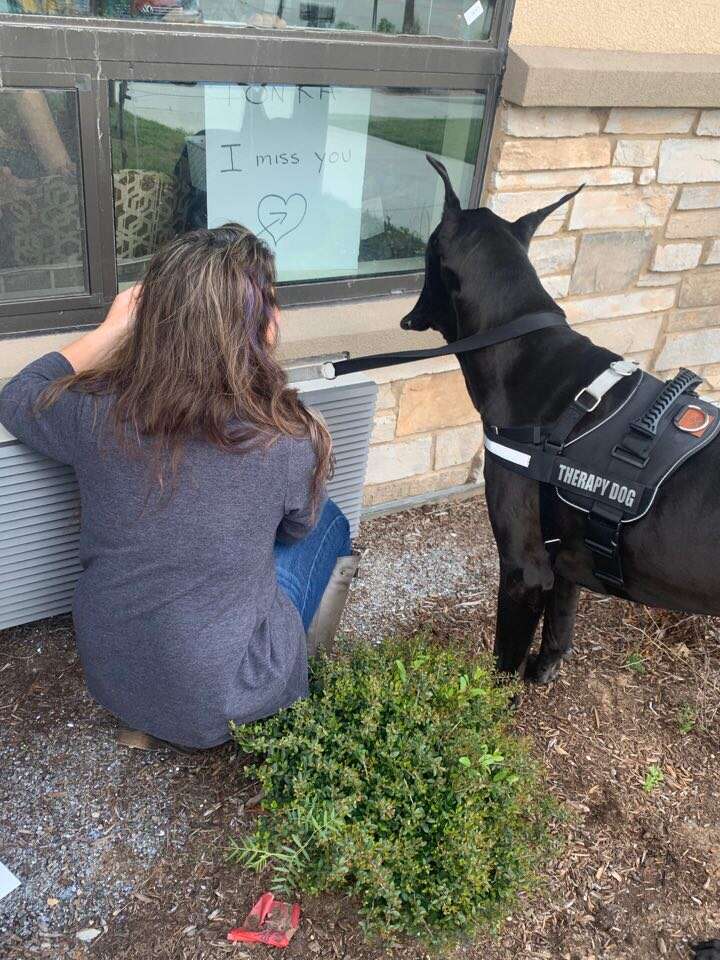 This won't be Tonka's last visit. As the situation continues, he'll continue to bring the residents happiness from their windows until they can be together again face-to-face.
"I'm so lucky that I was there [that day]," Peters-Fineske said, "to see that and be a part of it all."