Mother Dog Found Tied To Her 'House' Is Finally Safe — With Her Whole Family
"I could not leave this mommy with her seven puppies behind."
A very special family of eight arrived on Long Island, New York, this week — and it never would have happened if someone hadn't stood up for them.
A dog now named Amelia was languishing in a yard in Texas, where her owners kept her tied to a little wooden doghouse. She wasn't fixed and when someone spotted her, they noticed she was in heat — and she already had several puppies.
Not only that, she was obviously injured — her left ear was partially torn and no one was giving Amelia the medical care she so needed.
Cindy Droogmans, founder of A-Team Elite Rescue Dogs, a rescue group based on Long Island, has been coordinating rescues from Texas, where there are many needy dogs like Amelia coming through overcrowded shelters.
Droogmans has contacts in Texas who alert her when there's a dog in need — then Droogmans does everything she can to get them to a local vet and then up to Long Island, where she can adopt them out to forever homes.
"When I received the pictures for help I noticed the one ear," Droogmans said. Amelia, because she was tied up, could barely reach her own puppies to care for them. "Even when we were full house I could not leave this mommy with her seven puppies behind ... Amelia was tied up on her 'house' in full heat with her puppies running around. It was pure horror for a mommy dog."
Luckily, her contact on location convinced the owners to surrender the obviously neglected dog — and all her puppies.
This week, the family finally arrived on Long Island, where they will begin the search for forever homes.
Her puppies — Atishia, Angie, Amina, Aleria, Arrow, Aragon and Arion — are so adorable they will likely have no trouble finding homes.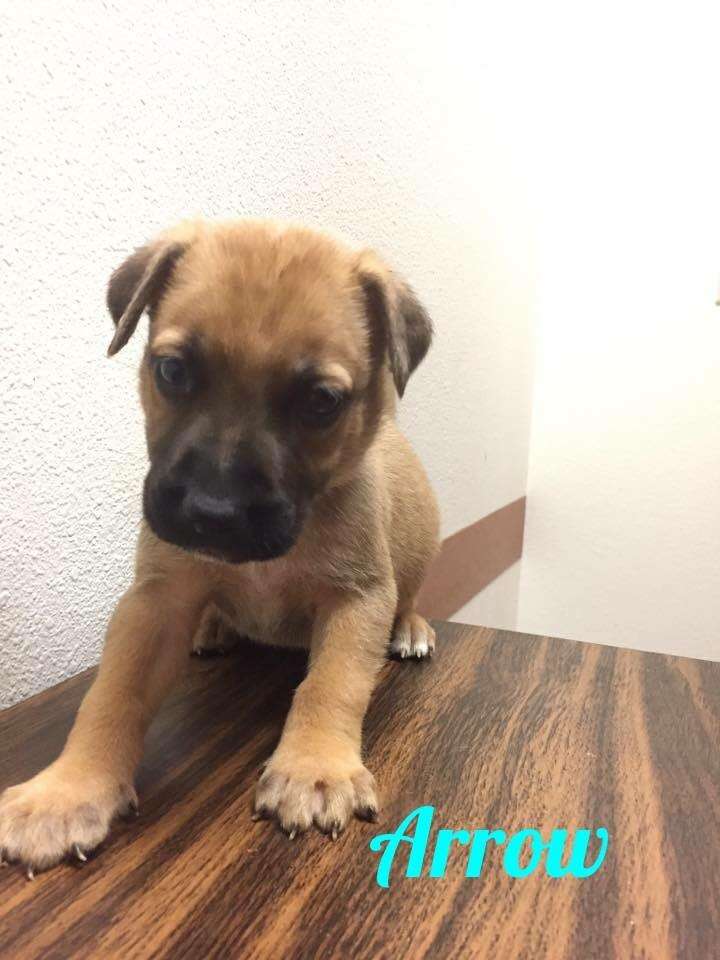 But Droogmans is especially determined to find a home for Amelia, the mother dog who has been through so much.
"This girl deserves a much better life," Droogmans said. "We are looking for a family who has a lot of love to give to her."