Mom Tells Son She Needs A Million People To Convince Her To Let Him Adopt Puppy
"She never thought it would happen."
From the moment 19-year-old Ryan Sesselman first laid eyes on this fluffy rescue puppy at a local adoption event, he knew right away that she was destined to join his family.
But Sesselman's mother required more than a little convincing.
Since his family already has two dogs at home, Sesselman knew his mom would be a bit reluctant to expand their pack even more. So he pitched the idea of letting people on Twitter make the decision for them.
After all, if it was truly meant to be, the momentum of public opinion would certainly make it happen, right?
"I asked my mom how many retweets it would take to convince her. I suggested 10,000 — thinking that's a lot and she will agree," Sesselman told The Dodo. "She then replies, 'One million.'"
Now, it's important to point out that Sesselman is no online celebrity. With just 200 followers on Twitter, it seemed pretty ludicrous that his humble plea for a pup would gain any traction at all, let alone reach a million people.
But Sesselman's not one to cower at the odds, especially with such an adorable dog on the line.
"I decided to give it a shot," he said.
And then something totally crazy and completely implausible happened: It worked.
"I posted it that afternoon, and when I woke up the next day I had 222 retweets and was impressed. The entire day my friends and I who went and saw her yesterday were just watching the retweets go up and up and up," Sesselman said. "I woke up the next day and it had 149,000 retweets, which I couldn't believe. It was unreal to me that 149,000 people retweeted it, and then it just spread so much faster after that. In four days I got one million retweets, making it the 10th most-retweeted tweet of all time."
Here's that tweet:
Sesselman was in disbelief — and he wasn't the only one.
"My mom could not believe it. She never thought it would happen," Sesselman said.
But she still held true to her end of the bargain. That day, they went together to see the pup who'd won Sesselman's (and the internet's collective) heart. And sure enough, it happened to his mom, too.
"The second she saw her, she fell in love," Sesselman said. "We filled out the adoption forms and everything that was needed to bring her home with us that day."
In homage to that seemingly impossible number of retweets, Sesselman named his family's new dog "Milli."
For a rescued pup, finding a home made Milli the biggest winner of all.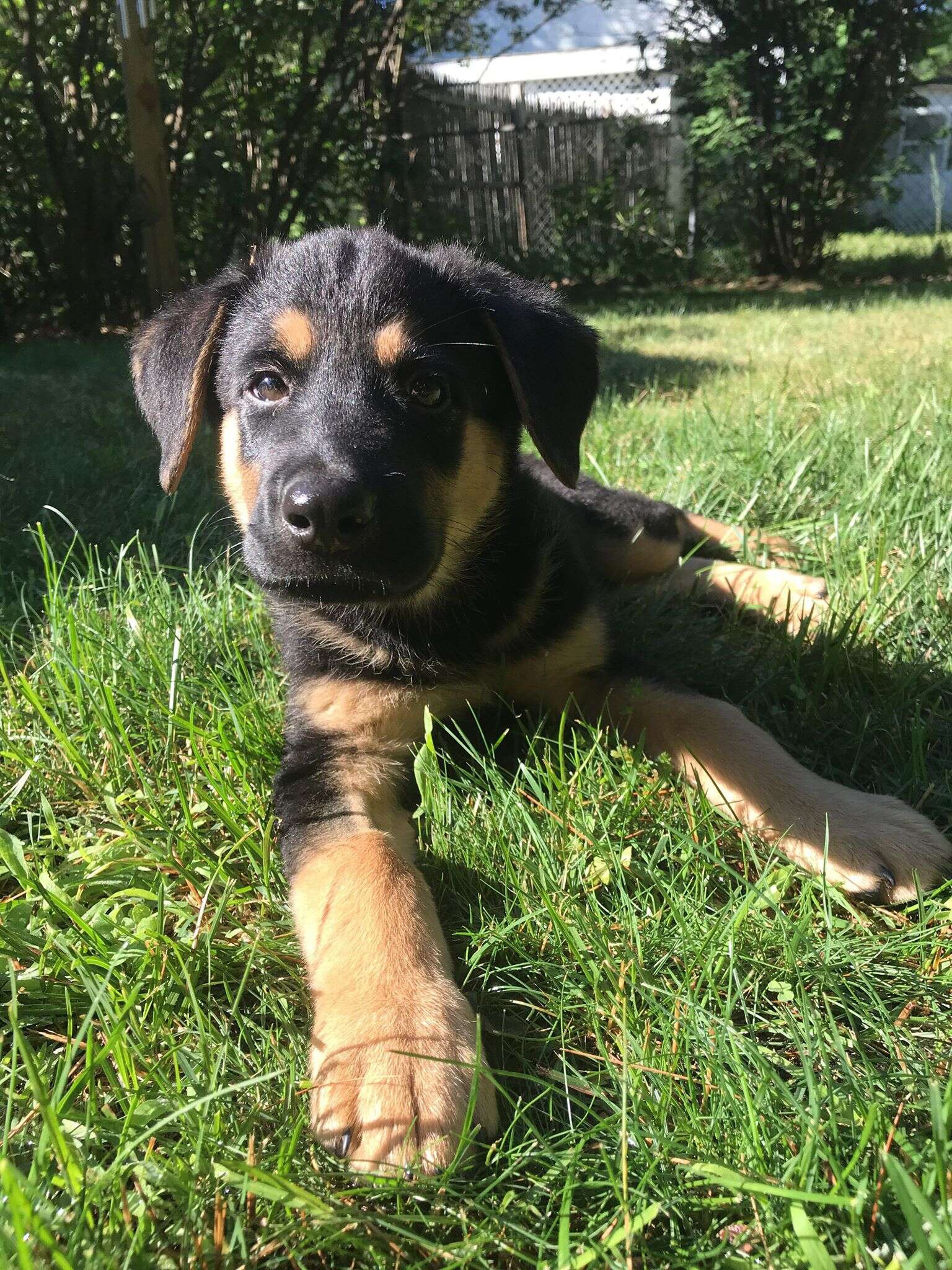 Sesselman could not be happier. The whole experience has been a real eye-opener about the power of positivity.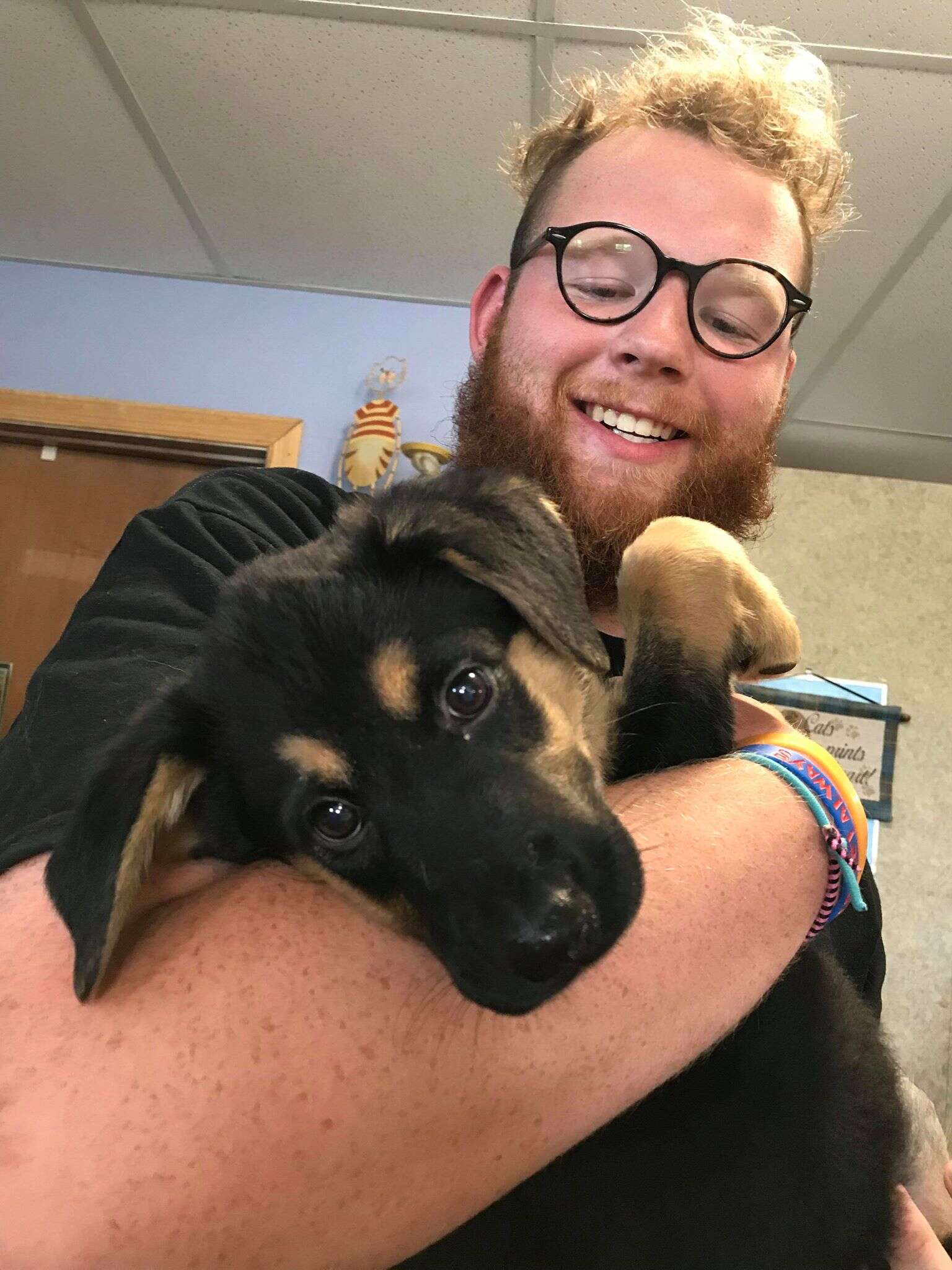 Adopting a dog is a personal, life-changing decision and should be made thoughtfully, of course. But in Sesselman's case, it took the help of a million strangers to prove to his mother that his decision was the right one.
"Anything is possible, honestly," he said. "It's truly incredible how well this turned out. Milli is the cutest little puppy and makes us all so happy."
Thinking about adopting? Then meet Dodo Adoptbot, an interactive guide for new pet parents. Get
started on Facebook Messenger
or text HOME to 38349.