Dog Saved From Slaughterhouse Just Wants To Be Held By Rescuer
It was the moment she realized she was finally safe ❤️
The little dog shrank into the farthest corner of her cage, petrified of everything and everyone. She'd seen what happened to other dogs inside her cage — people had pulled them out by their necks and killed them for their meat. At some point, it would be her turn.
But a man named Michael Chour changed everything for the little dog.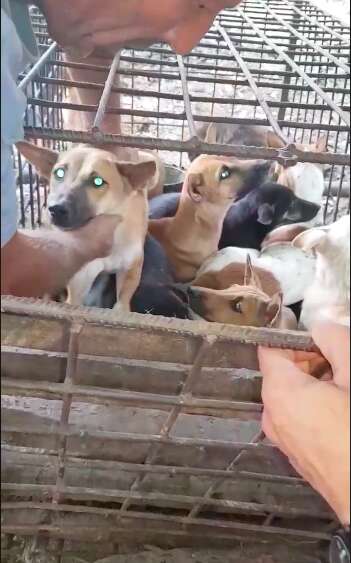 Chour, founder of The Sound of Animals, a group that saves dogs from the meat trade in Southeast Asia, was visiting Chomkachek, Cambodia, when he encountered a dog slaughterhouse.
Chour spoke to the owner and negotiated the release of 17 dogs, including the little dog he named Sweety.
Sweety and the other dogs were moved to a temporary shelter in O Smach, Cambodia. Once their health was assessed, they'd be moved to the large dog shelter run by The Sound of Animals in Ban Kruat District, Thailand.
As Chour lifted Sweety out of her transport cage after she'd arrived at the temporary shelter, she was still very frightened.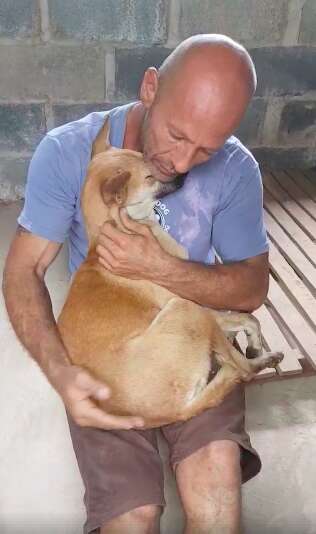 Sweety stayed in Chour's arms for more than an hour and half, he said. "She cuddled tenderly, and let me kiss her," Chour said. "My heart melted, and I could not restrain my tears."
When Chour finally placed Sweety onto the ground, he could tell that she was more relaxed. "I see too many horrible things in all these slaughterhouses I visit," Chour said. "I love to see them understand that they will live and receive love."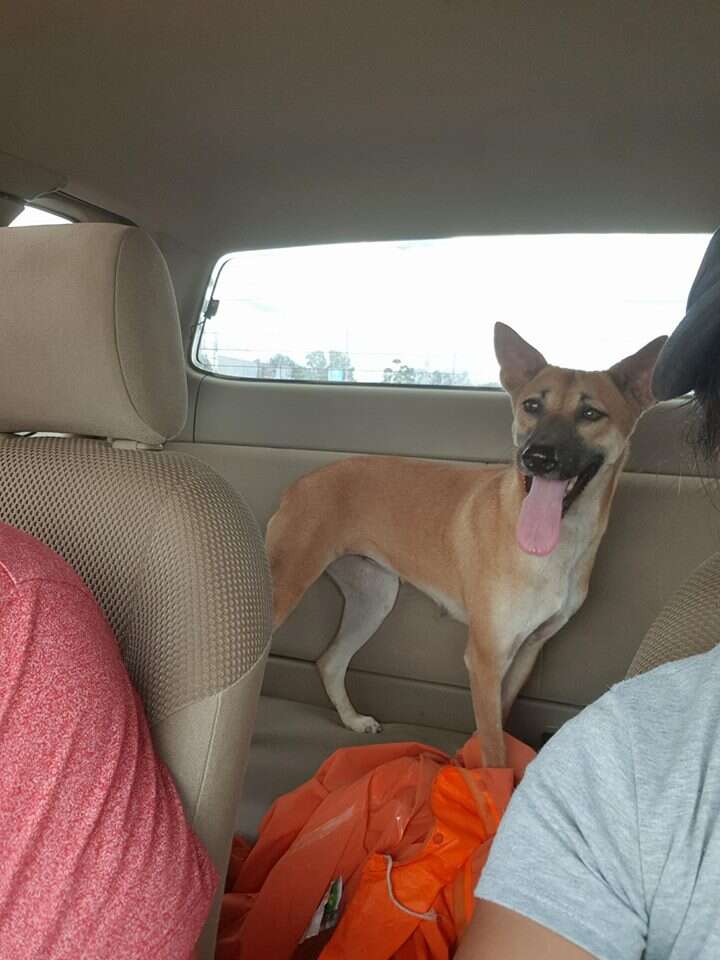 Sweety is now at the organization's Thailand shelter, and she's doing really well and making new friends, Chour said. Normally, Chour tries to find homes for his rescued dogs, but this time, he's decided to keep Sweety as his own dog.
"All dogs have the right to a life of happiness, but some of them touch my heart more than others," Chour said. "She is one of them."