Sweet Shelter Dog Has Been Waiting 7 Years For A Home
Let's get her a family for Christmas ❤️️
Seven and a half years. That's how long Sugar, a 9-year-old American bulldog mix, has lived at the shelter run by the Humane Society of Greater Miami. She's been there for so long, she seems to think it's home.
"It's sad, but it makes us feel better that she's not super stressed here," Jossie Aguirre, director of marketing at the Humane Society of Greater Miami, told The Dodo. "She has volunteers who specifically come to spend time with her and walk her because she's like, famous, amongst our volunteers and our staff."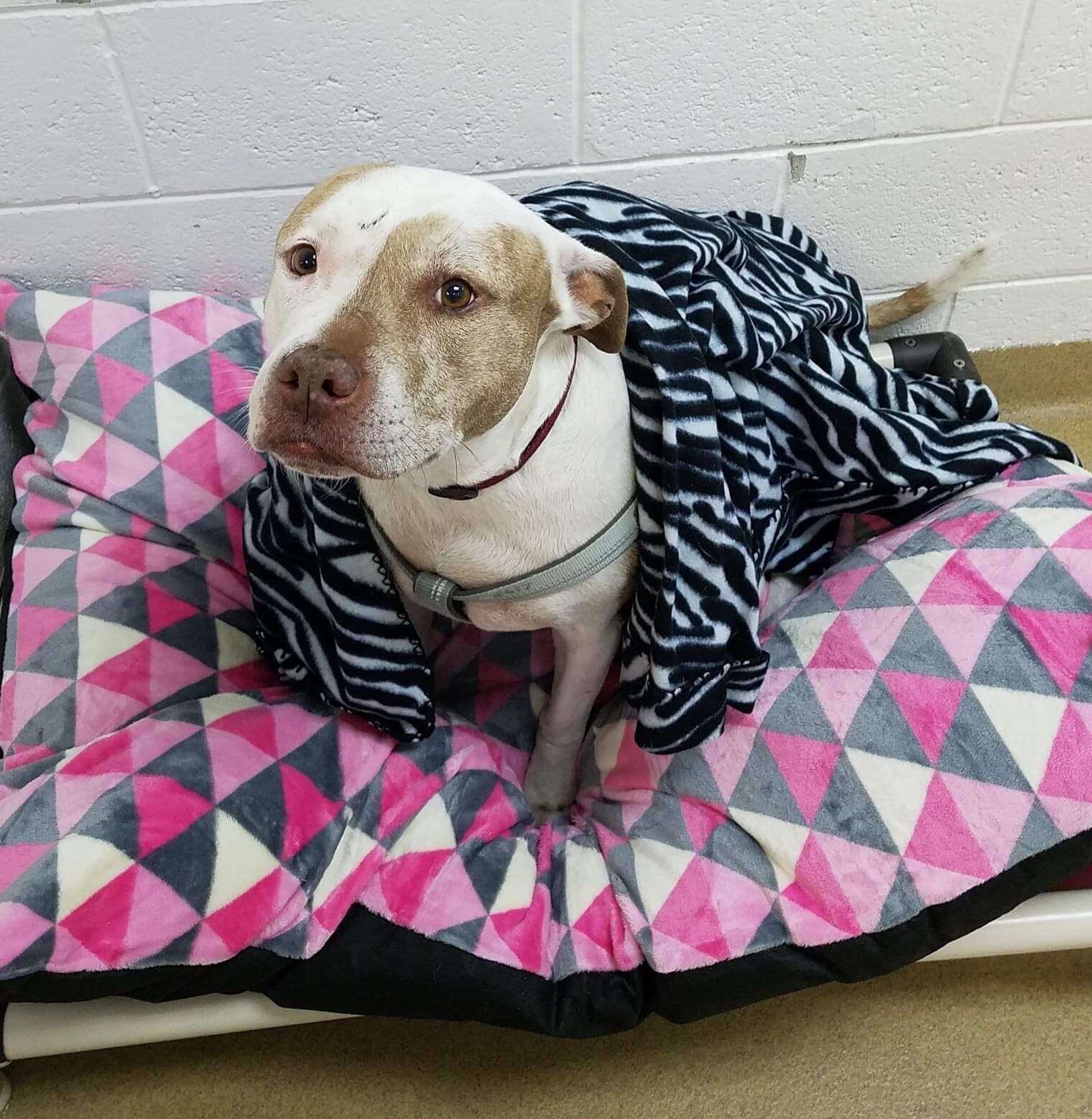 Sugar first arrived at the shelter in May 2011 when she was a 1-year-old puppy.
"They said that she was 'gifted' to them, and they just didn't have the time for her," Aguirre said. "So they brought her in to surrender her."
Sugar spent two months at the shelter before someone else adopted her. But unfortunately, she was returned in June 2012 because her new owners were having "landlord issues" that prevented them from keeping her, according to Aguirre.
But Sugar's luck quickly changed. The very next day, she was adopted again, and this home seemed to be the right one for her — at least, at first. But after three and a half years, Sugar was surrendered once again.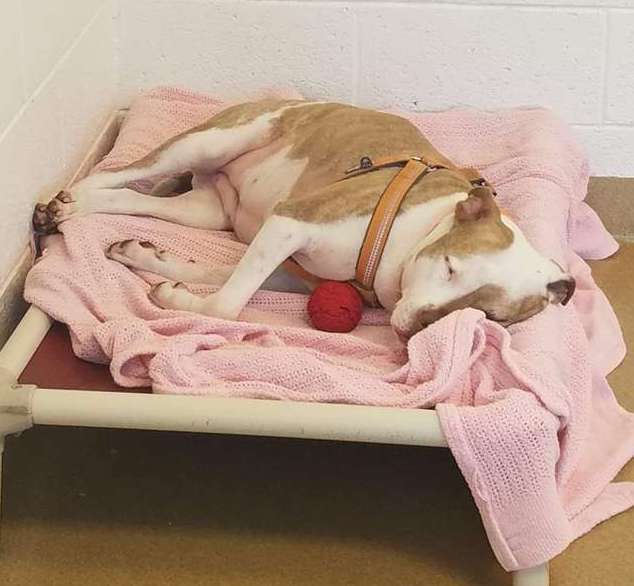 "They said they were returning her because they no longer had a home, so it appears that they might have become homeless," Aguirre said.
Sugar spent the next two years at the shelter before she was adopted for a third time in July 2017. But three months later, she was returned to the shelter — again.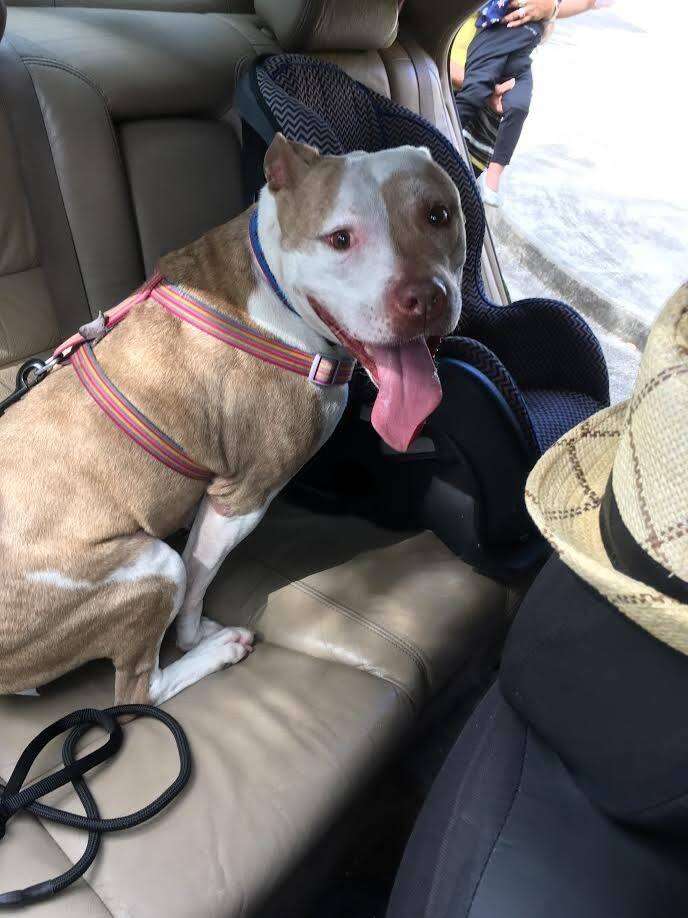 "The last adopter said she needed too much attention, which I can't even fathom, to be honest with you," Aguirre said.
Some dogs would be freaked out by returning to the shelter so often — but not Sugar.
"On the day that her last adopter brought her in, she just walked in like it was normal," Aguirre said. "Everybody walked up to her and said, 'Sugar, how are you?' And she was just wagging her tail and happy to see everybody."
"Maybe those last three months were like a mini vacation for her, and she thought she was coming back home [to the shelter]," Aguirre added. "This is what she's known. It's very heartbreaking."
Sugar might not seem to mind the shelter, but everyone wants to see her in a home — and one that actually lasts.
"She's so sweet," Aguirre said. "We always say that she's as sweet as her name — she's as sweet as sugar. When you walk by and she sees you, her little butt starts wiggling, and when she thinks that you're going to come into her room and play with her, the first thing she does is go and get her Kong for you."
"She's also very pretty," Aguirre added. "She has this light cream color mixed with white, so she's the most beautiful dog."
But unfortunately, many people don't see beauty when they look at Sugar — they see a pit bull, even though she's technically an American bulldog mix. And in the Miami-Dade County of Florida, pit bulls are a banned breed.
"I think people tend to be a little tentative about adopting bully breeds because of that," Aguirre said.
While a local home would be ideal, the shelter staff is willing to send Sugar to a home in another part of the country — as long as they're sure it's the right place for her.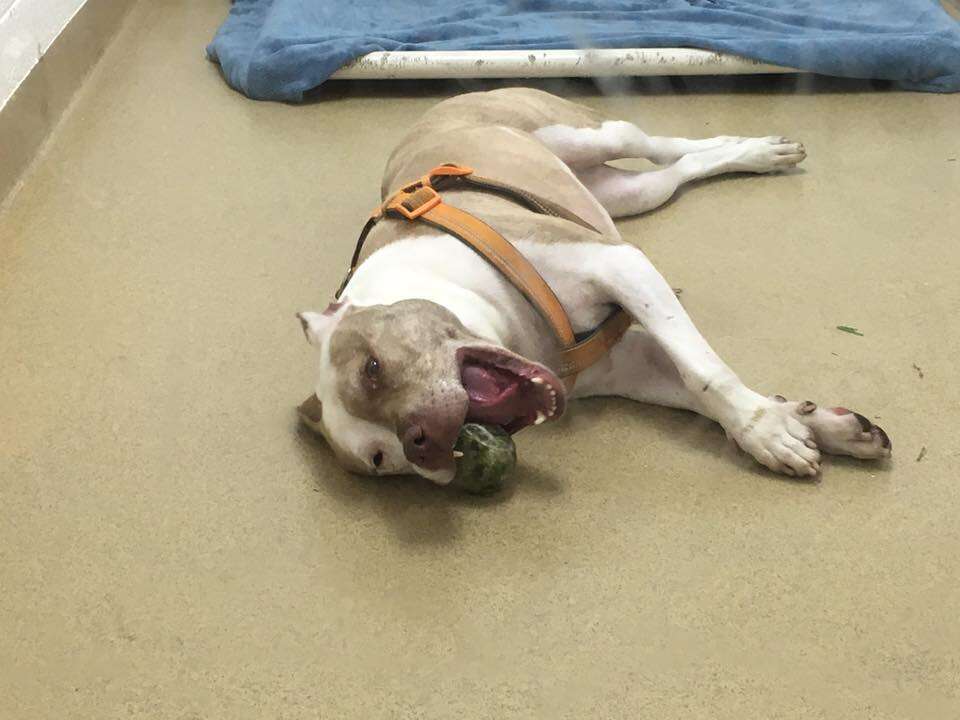 "She would thrive in a home where she can run around outside and get some of her energy out, and then come in and be a cuddlebug," Aguirre said. "We just want the perfect home for her."
It's also important that Sugar is the only animal in the household.
When asked how she'd feel if Sugar got a home for Christmas, Aguirre choked up with emotion.
"It would bring so many happy tears to so many people in this building," Aguirre said. "It would make everybody's Christmas."