Guy Comes Home From Work To Find Someone's In His Bed
Not his cat 😂
When Hayden Winter got home from work late Tuesday night, he planned on having dinner and going straight to bed. But when he walked into his bedroom, he saw that someone else had beat him to it.
A cat.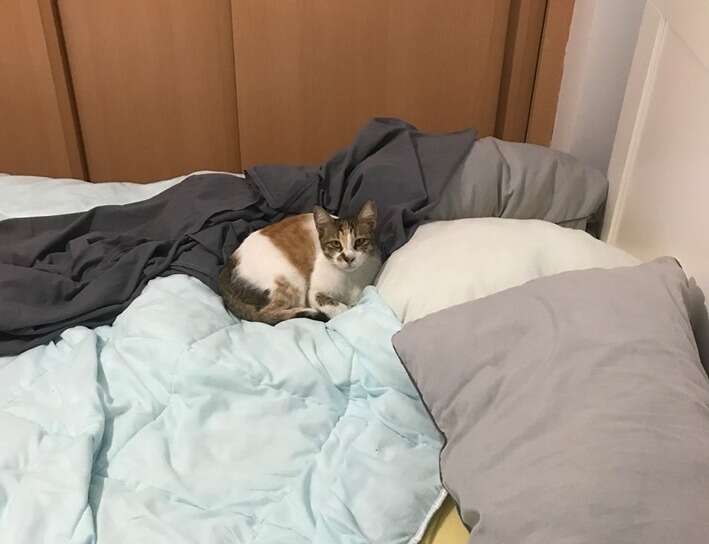 She was snuggled up in Winter's sheets and comforter, staring up at him as if he were the intruder.
Winter recognized her as Fezgin, a local cat who happily lives on the streets in his neighborhood in Istanbul, Turkey.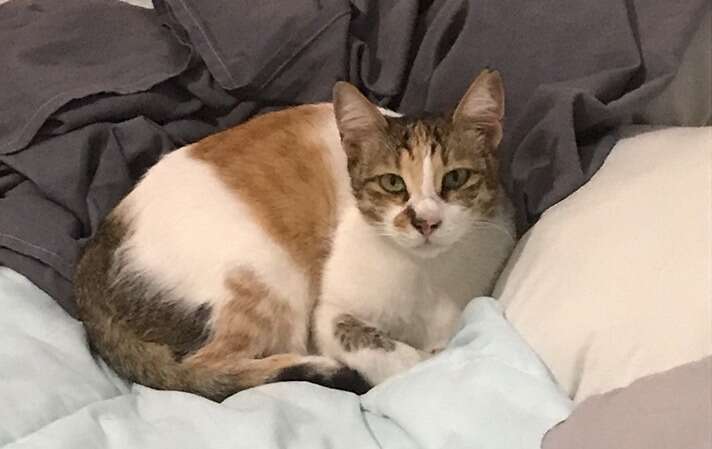 "Istanbul is basically a city of cats and dogs," Winter told The Dodo. "It's really great — people just feed them and they're part of the community."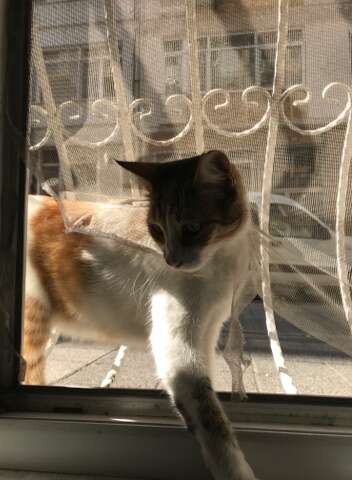 When Winter inspected his window, he saw that Fezgin had pushed through a hole in the screen before making herself comfortable in his bedroom. This wasn't the first time she'd broken in, he explained, although she usually doesn't jump into his bed.
"She's a little mischievous," Winter said. "She's always playing around."
Winter snapped a couple photos and posted them on Catspotting, a private Facebook group, where her break-in got lots of attention.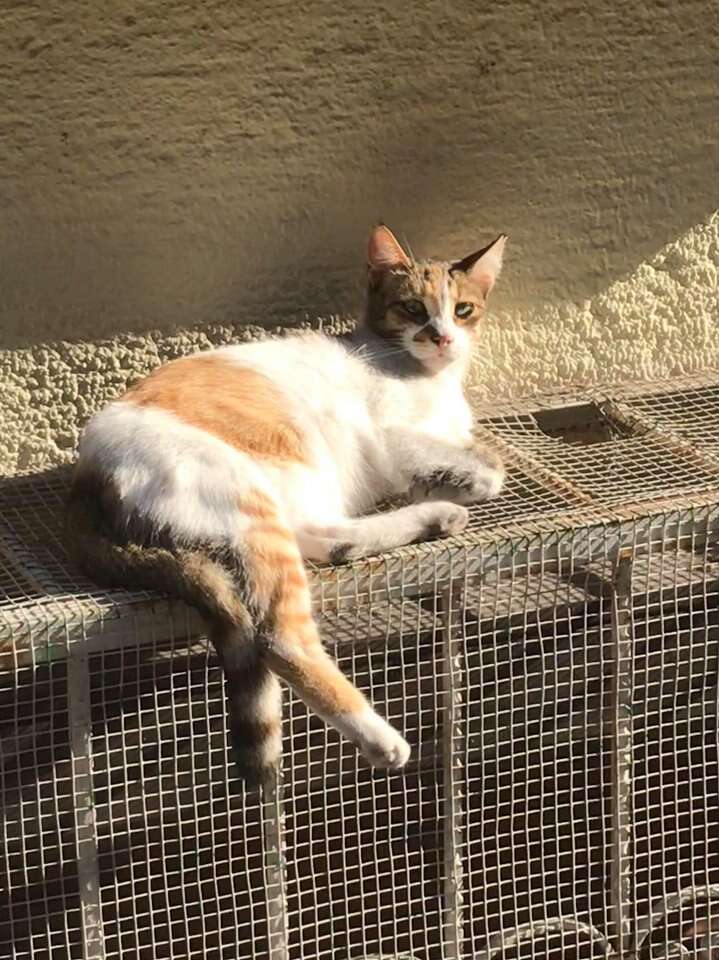 While Fezgin didn't stay that night, Winter is thinking about letting her crash in his bedroom when she needs it during the winter.
He's sure that if she needs the warmth, she'll show up on her own.
"She'll be back, I'm sure," Winter said. "Like all cats in Istanbul, she's the boss."