Five Little Kids Saved This Homeless Puppy All By Themselves
"These kids showed amazing kindness and commitment ... I learned that love has no limits."
The puppy was standing too close to the road. Cars and motorcycles rushed past, barely missing him.
There's a good chance the puppy would have eventually gotten hit — a vehicle may have veered onto the road's shoulder, or the puppy may have dashed into traffic. But neither of those things happened, thanks to five children living in Arusha, a city in Northern Tanzania.
The children — Goodluck, Casbert, Caren, Princes and Kenny — were walking home from school when they spotted the puppy, now named Jack, next to the road. When they approached Jack, the puppy wagged his tail.
"They loved Jack and decided to pick him up," Ismael Mungaya, a local dog rescuer in Tanzania, told The Dodo. "But when they took him home, their parents told them that they didn't need dogs at their home."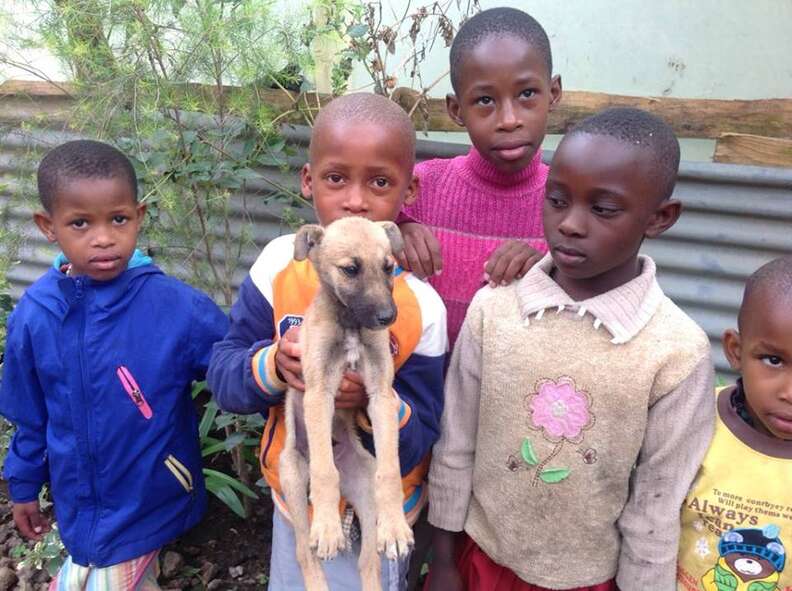 But the children refused to abandon Jack, who looked very hungry and was covered in dirt. So they took him to Mungaya, who runs a small dog shelter on his parents' property, and tries to help the many stray dogs and cats who live around Arusha.
Mungaya's shelter was actually at capacity at the time — he already had six rescued dogs in what he describes as a "very small" kennel. But Mungaya's heart melted when the kids approached him with Jack.
"The kids made me happy," Mungaya said. "Yes, it was difficult as I didn't have a lot of space in the kennel, but because of their commitment to help Jack, I said, 'Let me help.'"
Mungaya will keep Jack until he gets bigger and stronger, and make sure that he gets vaccinated, neutered and dewormed. Then Mungaya will look for a forever home for Jack — either in Tanzania or abroad.
In the meantime, Jack is enjoying life at Mungaya's shelter. He loves playing with two other rescue dogs, Oreo and Daisy, and cuddling up with Mungaya. The five children, who live nearby, also visit Jack as often as they can.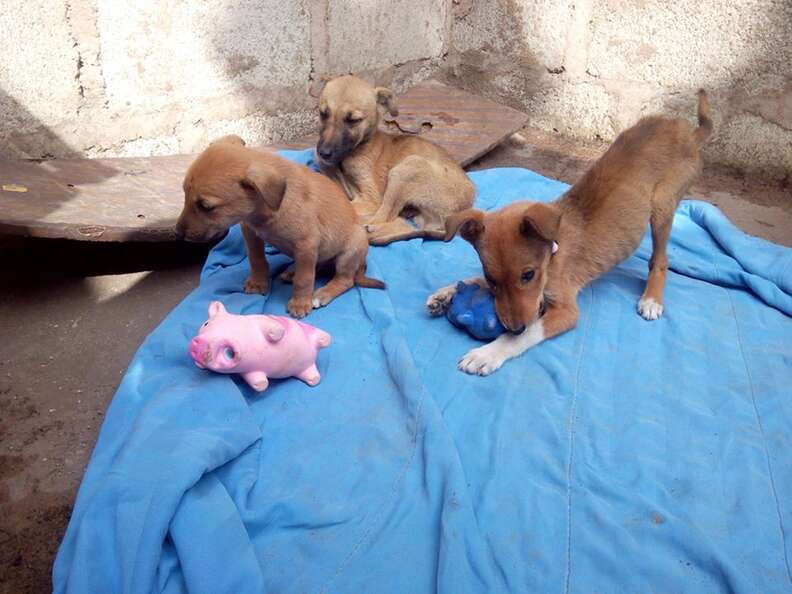 "These kids showed amazing kindness and commitment," Mungaya said. "While the kids' parents rejected Jack, the kids tried to do all they could to help Jack. I learned that love has no limits."