Sick Dog Found On Streets Is So Happy To Have A Toy Again
"All she wanted to do was run around with a ball in her mouth" 💗
No one knows what exactly Bella has been through — but by anyone's guess, it hasn't been good.
Earlier this month, the German shepherd was found all alone and running on the side of a highway in Lancaster, Pennsylvania. She was extremely skinny, and was missing nearly all of her fur.
A Good Samaritan saw the dog and pulled over right away to help. He brought her to the local SPCA, which then brought her to Char-Wills German Shepherd Rescue.
"The person who found her stopped and Bella jumped right into his car," Diane Buhl, president of the rescue, told The Dodo. "From the very beginning she was so sweet and trusting."
Bella was overjoyed to be with people again — and she was especially excited when her rescuers gifted her with the first toy of her own: a tennis ball. Despite her poor body condition, Bella lit up when she saw the ball.
It's hard to tell how long Bella went without toys, but it's safe to say she won't grow tired of playing with them anytime soon.
"All she wanted to do was run around with that ball in her mouth," Buhl said. "She loved getting a toy."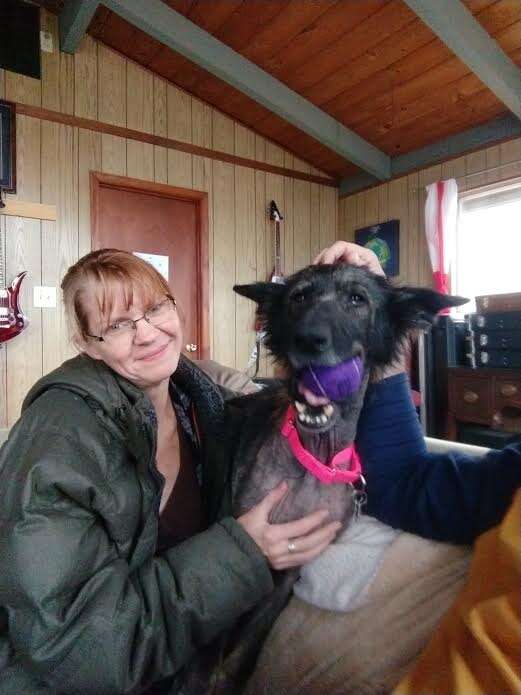 While it's unclear just where Bella came from, Buhl says it's likely she was abandoned on the streets after she developed the skin infection that caused her to lose her hair.
Unspayed at around 7 or 8 years old, it's also possible Bella was used for breeding, Buhl said.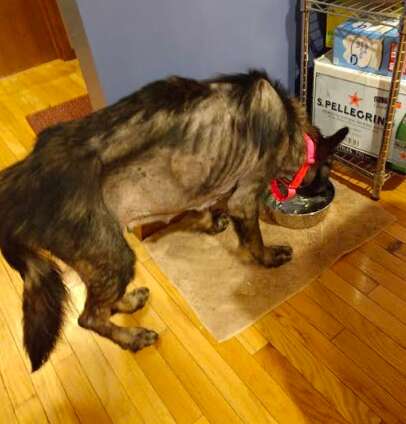 In addition to the skin issues, Bella is around 20 pounds underweight. Thankfully, she's already feeling better with regular meals and plenty of snacks at her new foster home. She's also on medicine that will heal her skin and hopefully help her fur grow back.
"This neglect had gone on for a long time," Buhl said. "She didn't have any health issues that would've caused her to lose weight or not feel like eating — she simply wasn't offered food. It makes you question why the owners just couldn't take her to a shelter … We'll never know. But now, she's being spoiled at her foster home."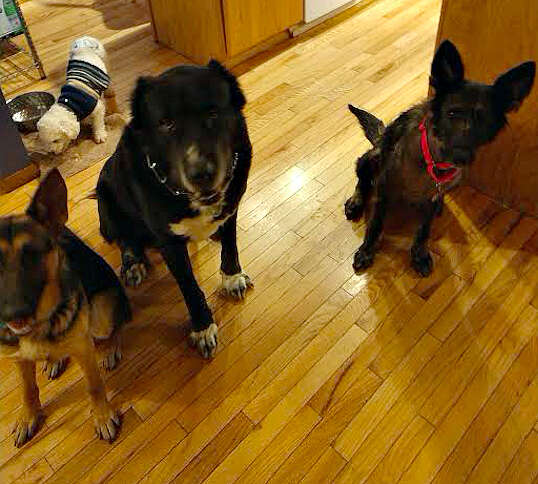 Bella is happily living with dogs and cats of all sizes at her foster home as she recovers over the next few months. She would have been available for adoption after — but her foster family has just decided to adopt her.
"It's hard not to love her," Buhl said. "[We knew we] might see a foster fail with this one."
In just a few weeks, Bella has already shown just how sweet, friendly and trusting she is. These qualities are a little bittersweet for Buhl, who has been rescuing and rehabilitating German shepherds like Bella for almost 25 years.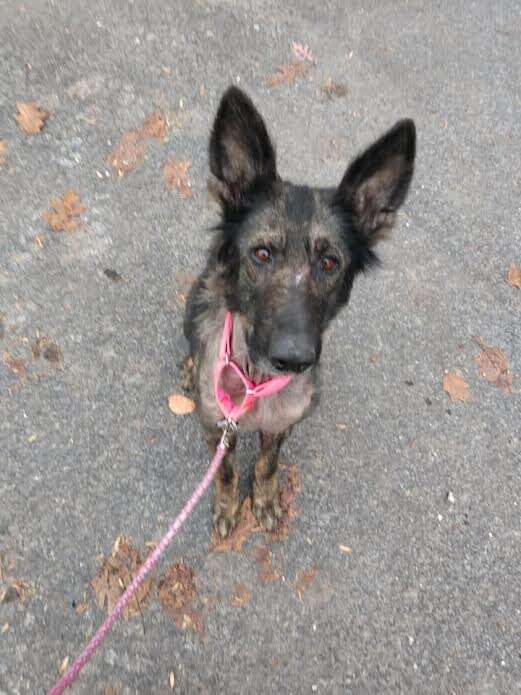 "It's terrible when any dog is neglected, but it's particularly hard to wrap your head around when they're so sweet," Buhl said. "Despite whatever neglect Bella has faced, she's still really trusting of people. She didn't know any of us in the beginning, but every person she met she's just wagged her tail, wanting to play ball. She's a complete angel."