People Hear Reports Of Lost 'Badger' And Rush Out To Investigate
Sure enough, it wasn't a badger.
Francesca Coatti was browsing lost pet pages on Facebook, when she came across some odd posts. Repeat sightings of a stubby-legged animal with black and tan markings were causing some confusion — and a lively debate was in progress concerning exactly what kind of animal the residents of Southern Colorado were dealing with.
"From the pictures, as well as the descriptions, in the Facebook posts it was honestly very difficult to tell if we were looking for a badger or a dog," Coatti, a volunteer with SoCO Paws Responders, told The Dodo. "Facebook comments also went back and forth on what was being spotted."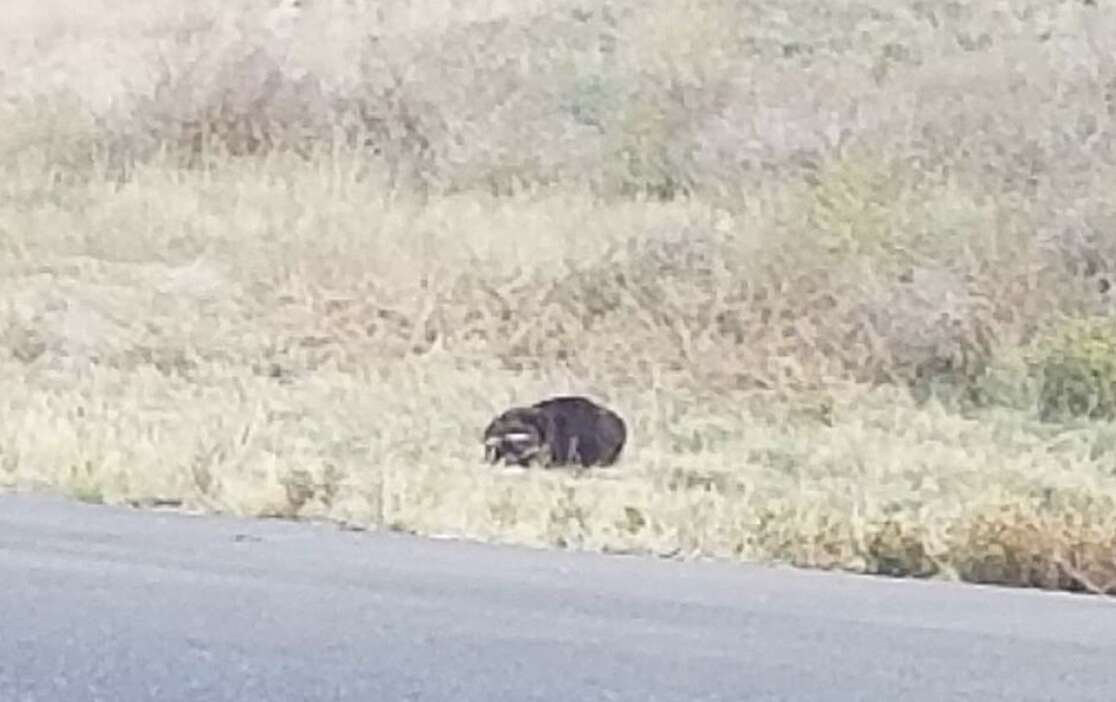 If there was even a slight chance that an animal needed help, Coatti knew the claims were worth investigating.
Volunteers with SoCO Paws Responders, a rescue team that helps safely trap stray and lost animals, immediately reported to the area and began to look for signs of the creature. For five days, the team monitored the arid landscape, and while they spotted paw prints in the sand, and a burrow hidden within a thicket of branches, there was still no sign of the mysterious animal.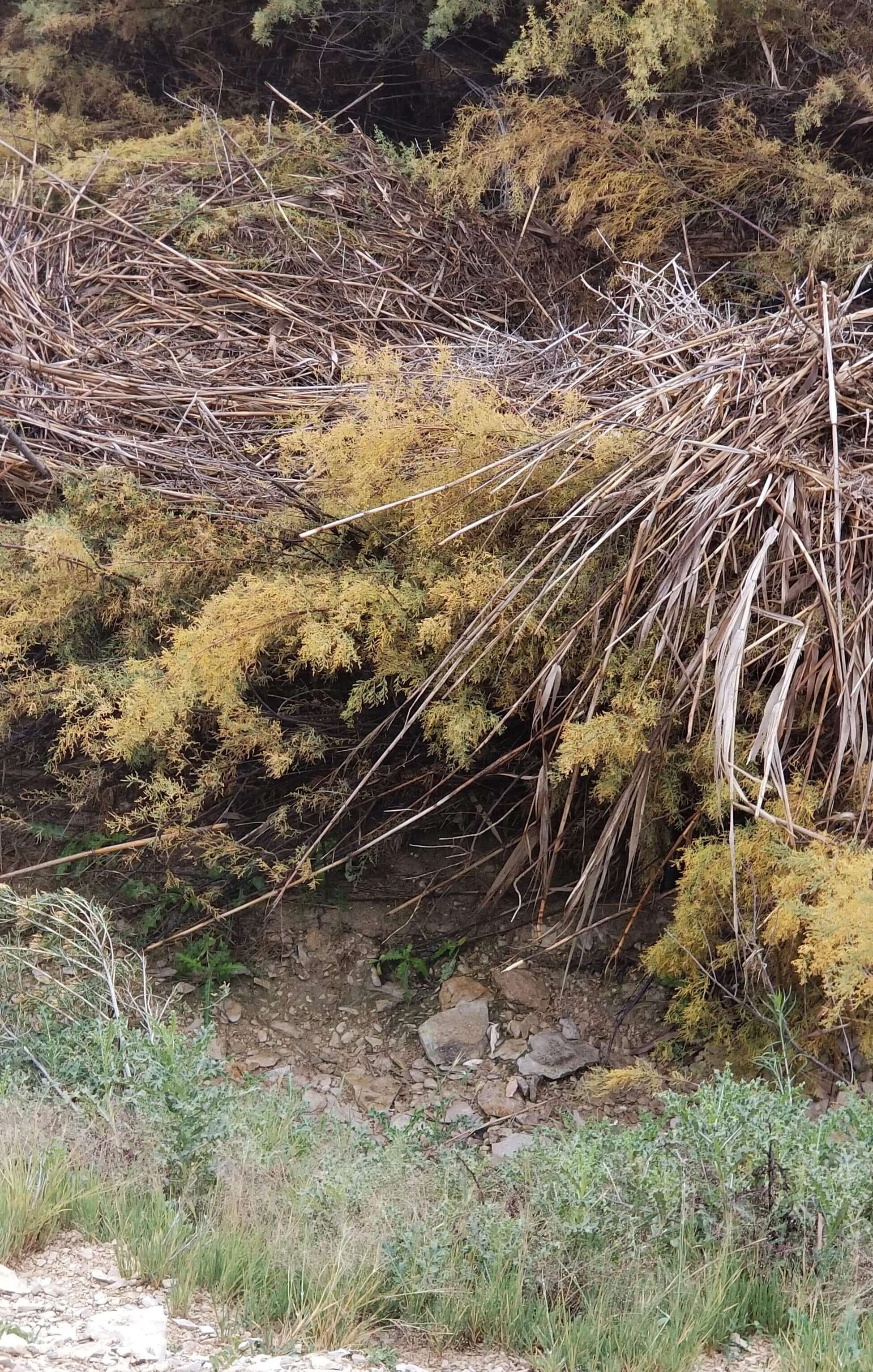 After lugging a 40-pound metal trap into a dry creek bed and filling it with treats, all they could do was wait. When, 12 hours later, a volunteer went to check on the trap, he was met with a wonderful surprise.
There, in the cage, a fluffy Australian shepherd mix was resting quietly. As the person approached, the dog became nervous, but allowed a leash to be put over her head with ease.
"Every time we come back to the trap with our dog safely inside our hearts sing," Coatti said. "It is one of the best feelings in the entire world to see two eyes peer back at us ... Usually, we all burst into tears and give high fives."
Honey passed her veterinary checkup with ease, was given vaccinations and was placed in a local foster home to see how she would adjust to a new environment.
"Honey is calm as can be," Coatti said. "She played gently with her itty bitty foster sister, she never jumped on the sofa without permission and she did great with her crate and potty training."
While her rescuers had no idea how Honey ended up living in a dry riverbed, they knew she had suffered on her own for some time. "Based on her teeth and other physical traits we believe she had a tough life," Coatti said. "Many of her teeth were worn down a great deal."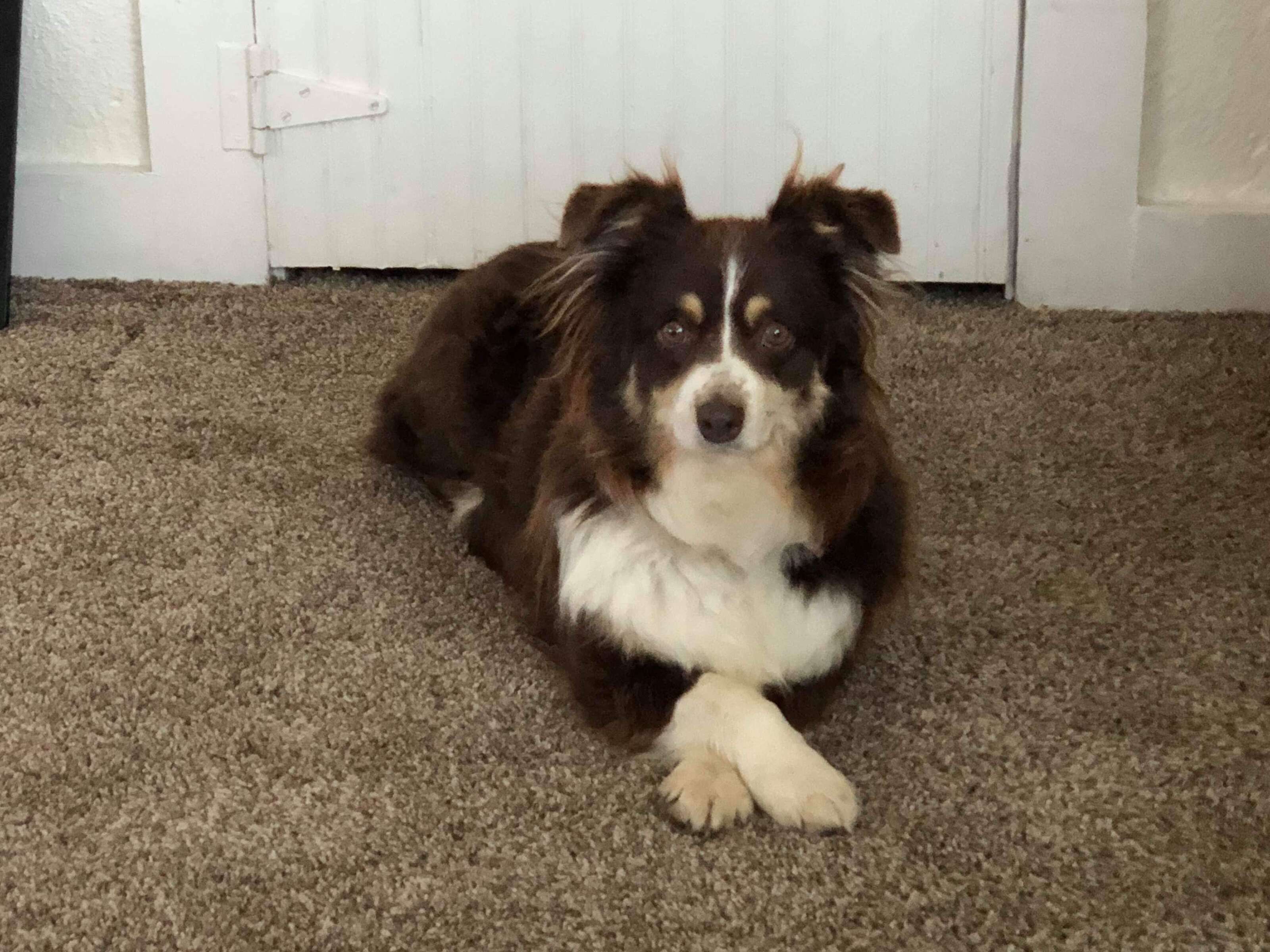 When Honey was finally ready for adoption, it didn't take long for the gentle dog to generate interest — and even a bit of healthy competition. Applications to adopt Honey came rolling in, but one woman wasn't taking any chances and decided to make things personal.
"Typically, I contact interested individuals on on a first come, first served basis," Coatti said. "The woman who would soon become Honey's mom emailed me and explained she had had an Aussie in the past, and absolutely loved them … Honey's future mom was so excited she drove nearly two hours the same day she had sent the email."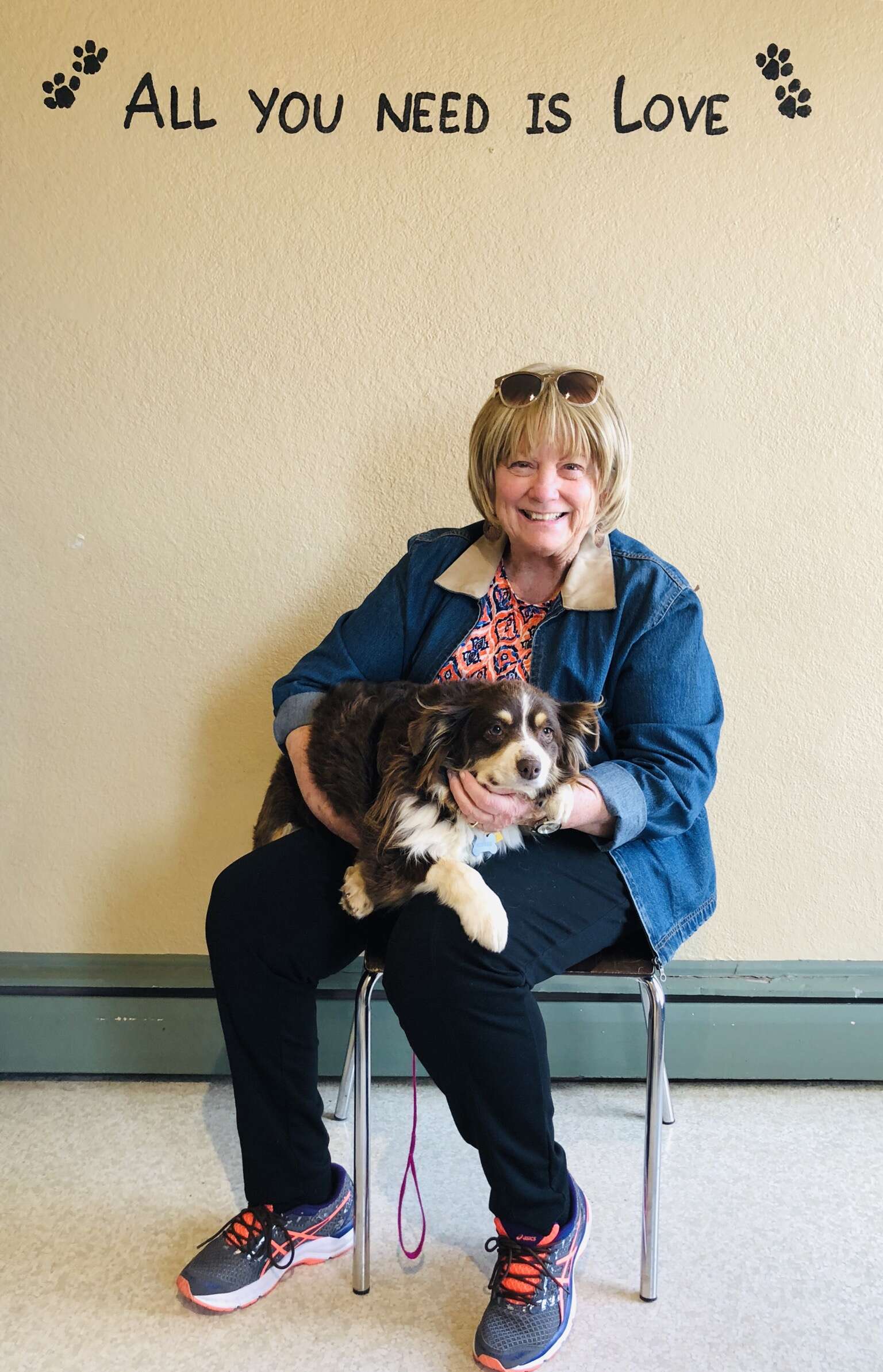 Now in her forever home, the short-legged dog is enjoying being spoiled by her new mom, and getting used to a warm bed and full belly.
To support the rescue of other lost and stray dogs in the Southern Colorado area, you can
make a donation to SoCO Paw Responders
, which is run by the Southern Colorado Spay & Neuter association.