Woman Spent Months Feeding Stray Dog — Then He Disappeared
She never forgot about him — and had the best surprise for him when they were finally reunited ❤️
After Laura Sissoko moved into her new woodworking shop near Atlanta, Georgia, two years ago, she'd often spot a black dog wandering on the outskirts of the property. He never let her approach him, but after a few visits, she started leaving food out for him — which he'd happily gobble up once she'd go back inside.
She nicknamed her new friend "Buddy."
"I had my dog at the shop with me most days, so Buddy always kept his distance," Sissoko told The Dodo. "He was shy, but curious. He'd watch us but not approach at all."
But when Sissoko's dog unfortunately passed away last year, Buddy started coming around more frequently — and made it clear he was enjoying finally having some company. He realized Sissoko was trying to help, and even started letting her pet him.
It wasn't long before he was running up to greet her when she pulled in each morning.
"He started opening up to me, knowing that my dog wasn't around anymore," Sissoko said. "Once I got close enough to really see him, I could tell he'd been a stray for a long time. His fur was long and pretty matted, but he would barely let me touch him. My plan was as soon as I could get a leash on him, I was going to take him in."
But then, as Buddy neared a breakthrough, he disappeared. Sissoko couldn't find him for weeks — and she thought the worst.
"There are quite a few busy roads nearby, so I was really worried he might have been hit," Sissoko said. Winter came and went, and Buddy was still nowhere to be found. Sissoko was grieving the loss of her friend, sometimes staying up late at night just thinking about him.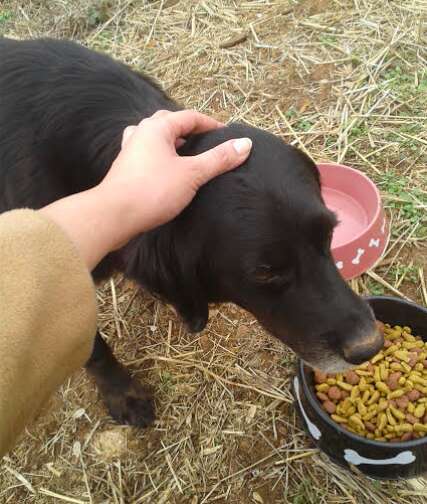 Then a few weeks ago, Sissoko's friend gave her a phone call that changed everything.
"I talked about him constantly — so my friend knew exactly who he was and what he looked like," Sissoko said. "PAWS Atlanta had just posted on Instagram that he was there. I literally dropped everything. It was 6 o'clock and I didn't want to deal with traffic so I just ran down the street to the shelter."
Breathless, Sissoko arrived — and there he was. Buddy could barely contain his excitement after being away from his friend for so many long months, and the shelter staff couldn't believe how much he lit up around her.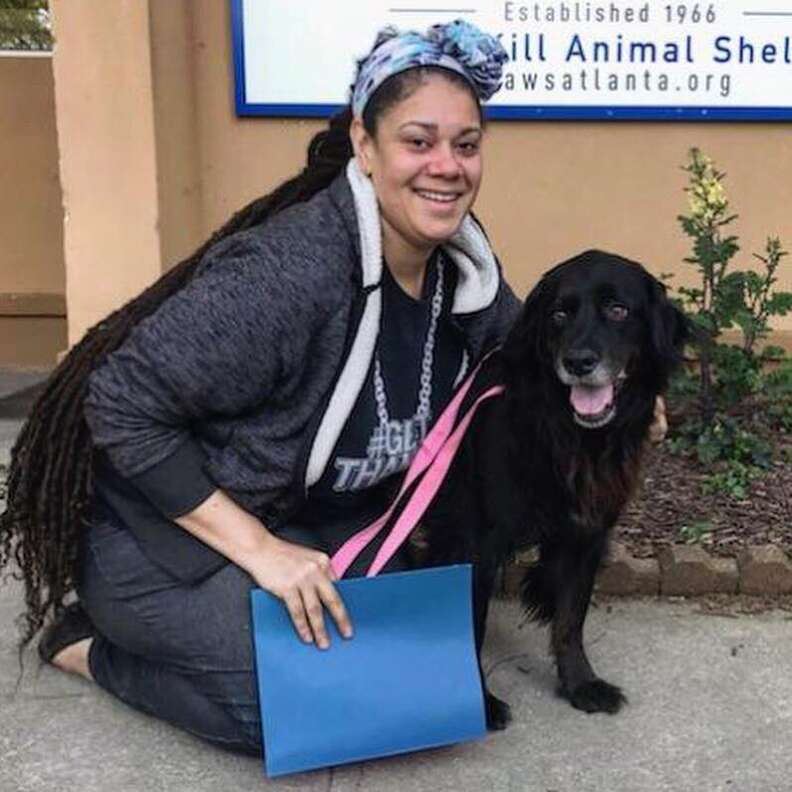 Just looking at Buddy and his mom together again, it was hard to tell who was happier.
"He ran right up to me and we both just started crying," Sissoko said. "It was the happiest day ever."
Coincidentally, just like Sissoko, PAWS Atlanta had been working for months trying to lure Buddy into safety. He had been living full-time outside a former grocery store, and, in December, he finally let rescuers put a leash on him to go to the shelter.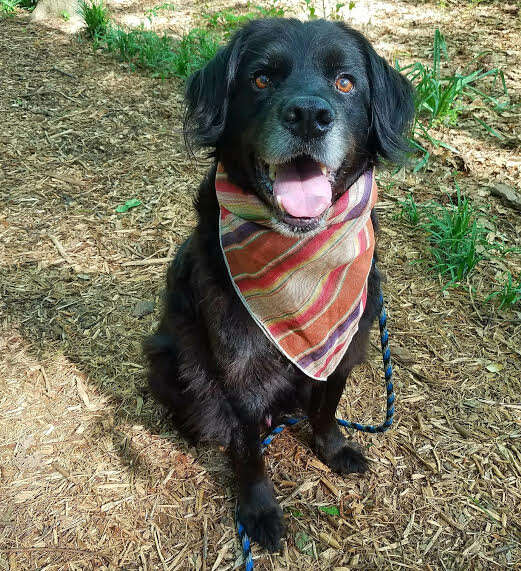 No one knows exactly how long Buddy was on the streets for — but now he'll never know that life again. Sissoko brought him home that night, thanks to a kind woman who covered Buddy's adoption fees to honor the memory of her late daughter.
"It turns out, her daughter used to call her dad 'Buddy,'" Sissoko said. "It was like everything had come full circle."
Despite living on the streets for quite some time, it hasn't taken long for Buddy to settle in at home.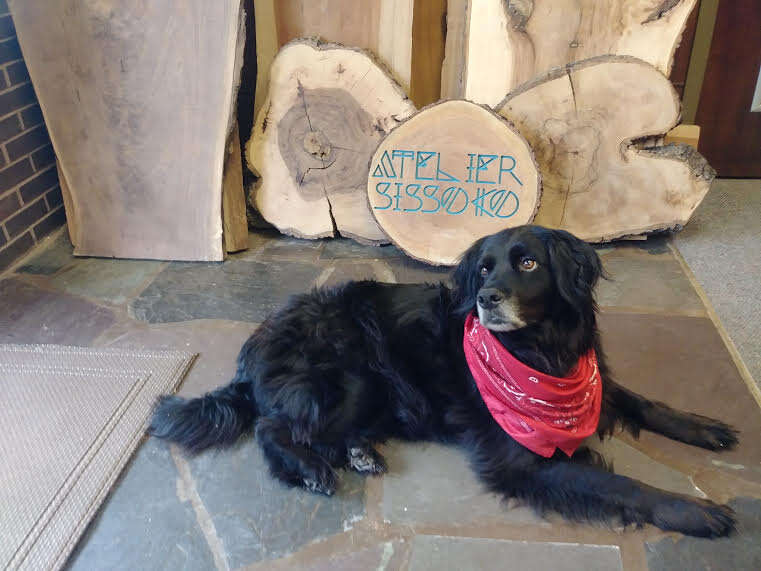 "As soon as we got home, he ran and jumped right up onto my bed," Sissoko said.
And now, Buddy has also joined his mom's woodworking business as a full-time helper.
With more than a year hanging around the job, he already has pretty good experience finding the right lumber for new projects.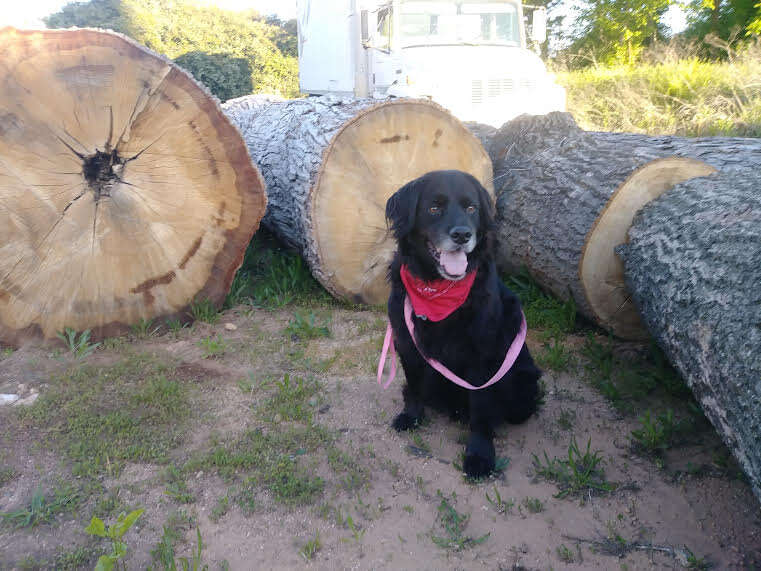 "When I'm working, he always has his head resting on my legs," she added. "He's just the sweetest thing ever."