Cat Who Looks A Little Different Is Such A Survivor
"He never stopped purring or loving people through all of [it]" 😻
When Tommy was living as a stray in Antelope Valley, California, he often visited the same family's backyard for food and a little attention. One day in June 2016, he showed up in their backyard as usual — but this time the poor cat was horribly injured and in desperate need of someone to help him.
Tommy had severe burns all over his face, and it appeared that someone had cruelly poured acid on him and then just left him like that. The family could see that he was suffering and immediately rushed him to a local vet. The vet wanted to put him down due to his injuries and the fact that he tested positive for feline immunodeficiency virus (FIV), but the family refused to give up on him. They decided to contact Milo's Sanctuary to see if it could help, and after hearing Tommy's story, the rescue quickly agreed to take him in.
Tommy was immediately taken to the vets who work with Milo's Sanctuary, and they couldn't believe the condition the poor cat was in. For six weeks, Tommy underwent skin grafts and tons of bandaging and rebandaging, and he was on countless medications before he finally began to heal. Through it all, Tommy was laid-back and easygoing, and never lashed out from the pain and discomfort. Instead, he just seemed grateful to finally have people who cared about him.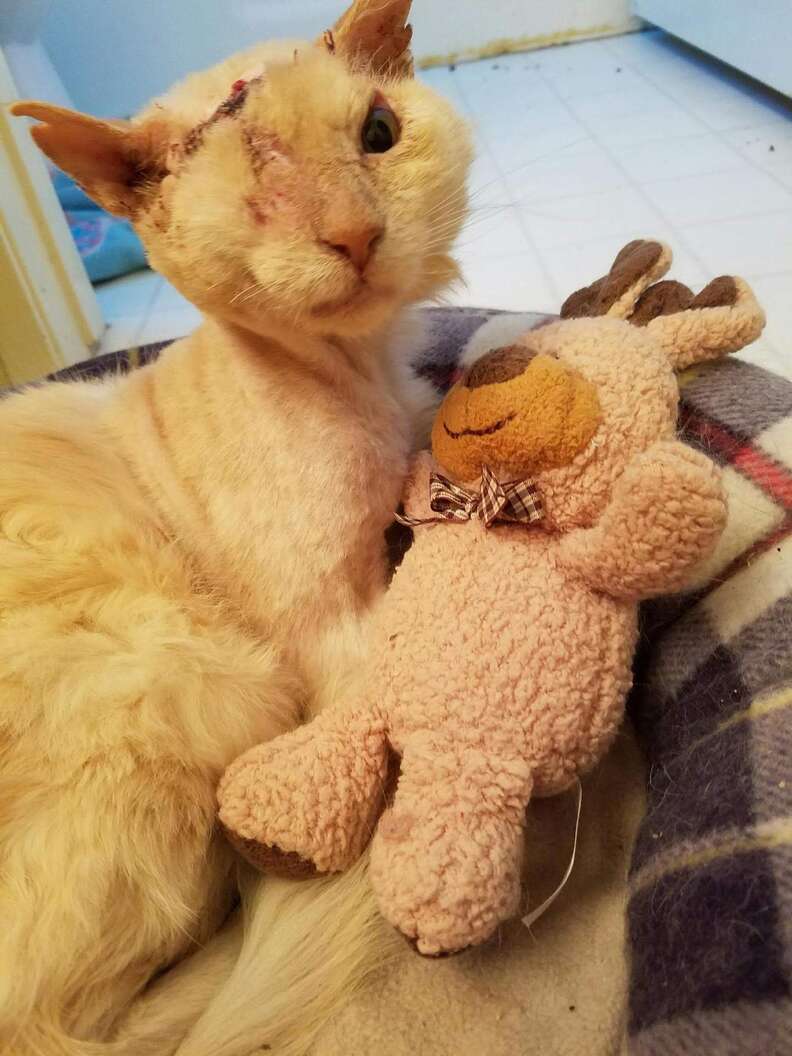 "When I brought him home, I slept many nights in the bathroom with him making sure he wasn't in pain or scared," Michele Hoffman, president of Milo's Sanctuary, told The Dodo. "He never stopped purring or loving people through all of his injuries, hospitalization, surgeries and recovery."
Due to some ongoing issues from his injuries and his FIV, 9-year-old Tommy is now a permanent resident of Milo's Sanctuary. He's come such a long way since he was rescued two years ago, and has transformed into a goofy, outgoing cat who loves people and seems to have no idea that he's different from any other cat.
"He loves to go out in the public and meet friends," Hoffman said. "He's kind of a ham and knows when he's having his photo taken. He loves tuna flakes and that's one of our secrets to the great photos of him. He would do just about anything for some tuna flakes."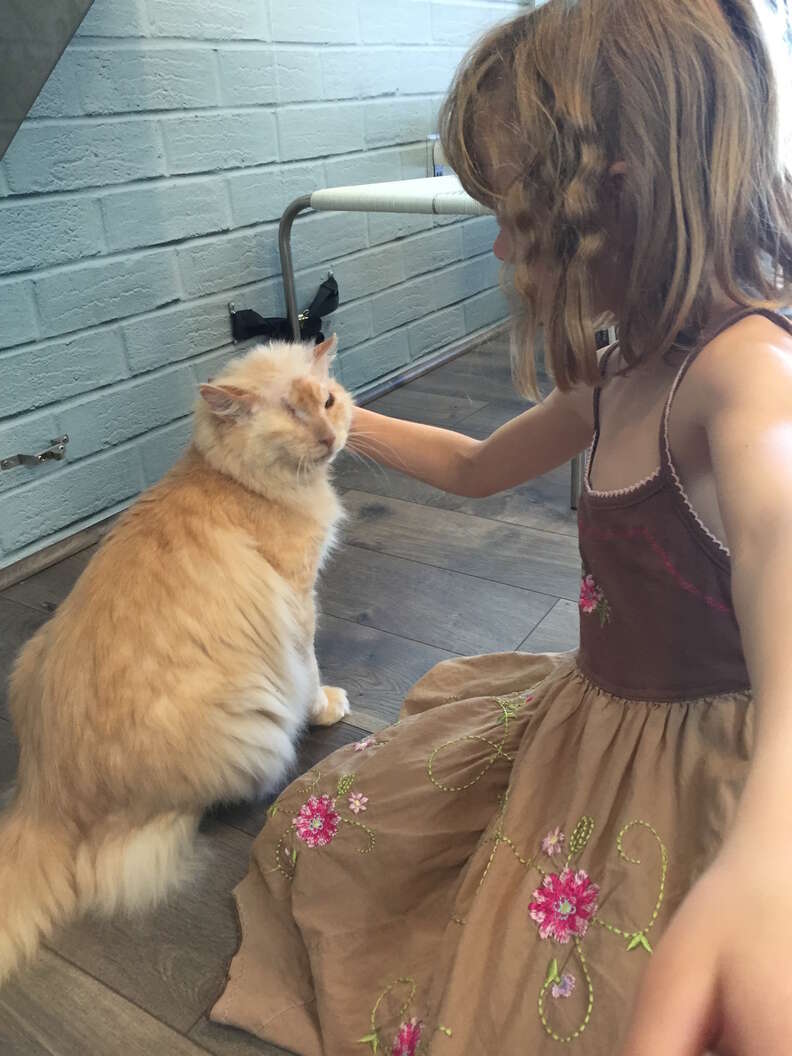 Tommy is an absolute pro when it come to posing for pictures …
… and no one can ever get enough of his adorable, quirky face and expert posing skills.
Tommy only has one eye now because of his injuries, but that hasn't slowed him down at all. He may look a little funny to some people, but almost everyone who encounters him absolutely adores him, and he even has his very own Instagram account where he and his friends at Milo's Sanctuary help bring awareness to animal cruelty.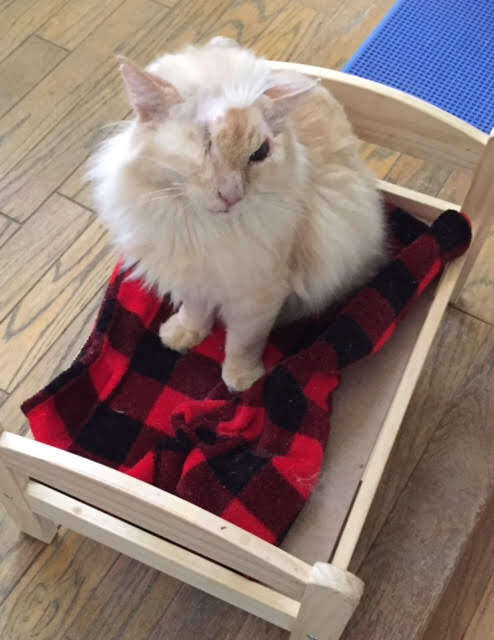 "That has been the most amazing thing to be a part of ... how much people love him and how much he's inspired people all over the world," Hoffman said. "On his [Instagram] account every Thursday we do Cruelty Free Thursday with Tommy and cover different subjects, and it is our desire to get people motivated to make a difference locally and globally for those who cannot speak for themselves."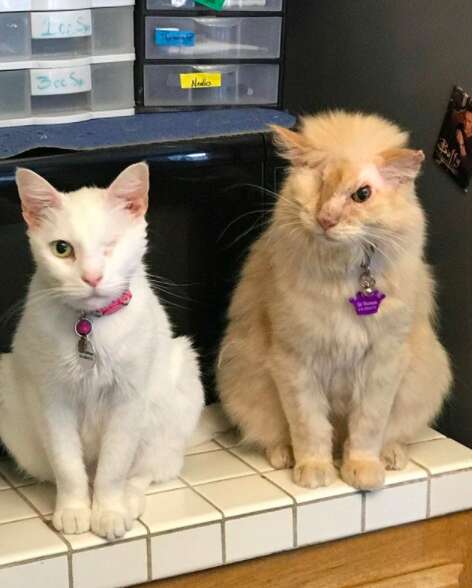 Tommy has come a long way since his days roaming the streets as a stray, and will continue to spread joy and awareness about special needs cats and how great they can be.