Stray Cat Who Climbed Into Woman's Lap Is Still Looking For A Home
Her story went viral — but it hasn't found her a family yet.
The little cat, now named Freya, was hanging out in the parking lot of a school when she spotted a woman, Susannah Nevison, a doctoral student at the University of Utah, walking toward her car.
"When I got to my car, I opened the door and climbed in," Nevison told The Dodo. "While I was putting my purse in the passenger seat, the little cat jumped right up in my lap!"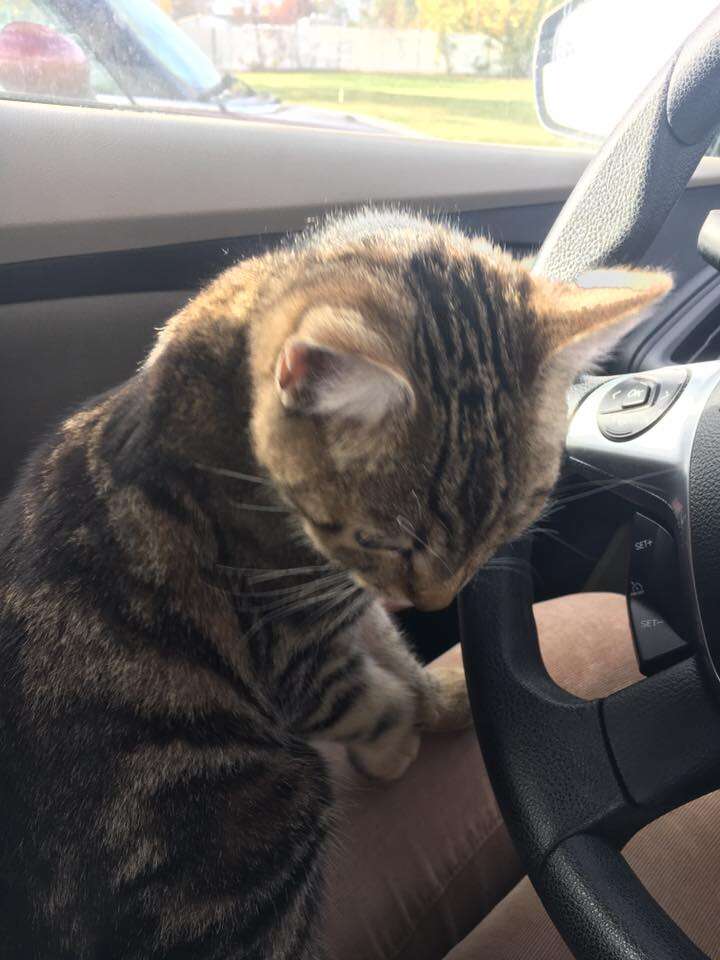 Stunned — and allergic — Nevison knew she had to do something to help the cat, even if she couldn't take her home. "She just sat in my lap purring and nuzzling, and eventually climbed up on my shoulder," Nevison said.
While tapping into her network of friends and acquaintances to see who could give this sweetest cat the home she deserves, Nevison took Freya to Salt Lake County Animal Services (SLCAS) to get her help for her left eye, which seemed to be bothering her.
At SLCAS, the staff gave Freya an exam. The 1-year-old cat didn't have a microchip and had likely been fending for herself on the streets. Amazingly enough, that rough kind of life didn't diminish how affectionate she was.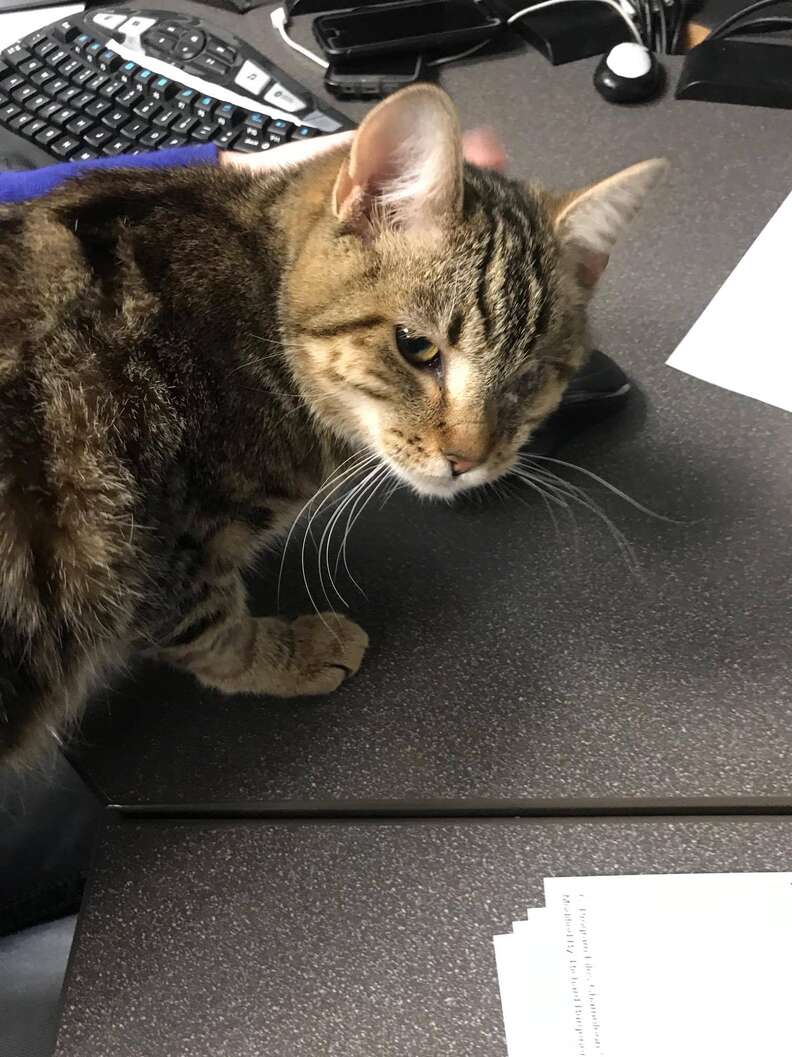 Freya is a little lighter now after a surgery to remove her left eye, which was giving her trouble and risked a serious infection. And even though so many people read and shared her story, which The Dodo published on November 1, she is still waiting for a home.
Freya is the kind of cat, as it is clear from her rescue story, who knows what she wants when she wants it. And she seems to prefer people to other cats. While waiting for a forever home, she's been bonding with the shelter staff, insisting on snuggling on laps.
"She is pretty lovely," Callista Pearson, marketing and communications manager for SLCAS, told The Dodo.
But nothing compares to a real family. We hope she finds one very soon.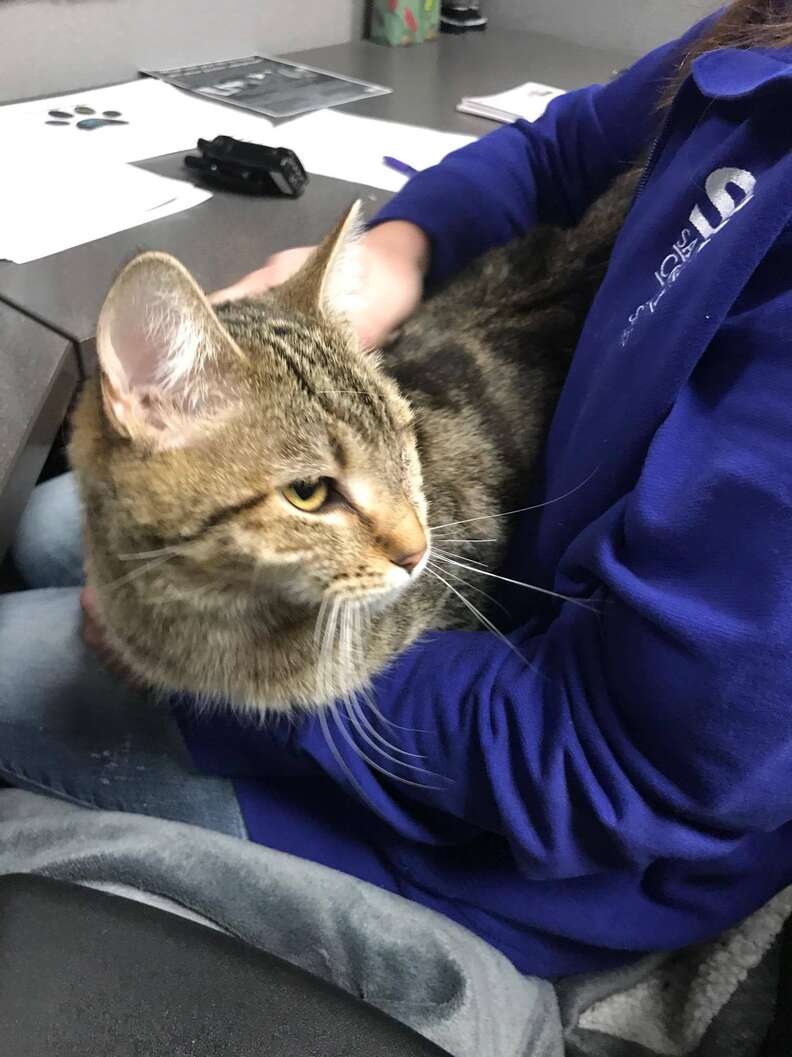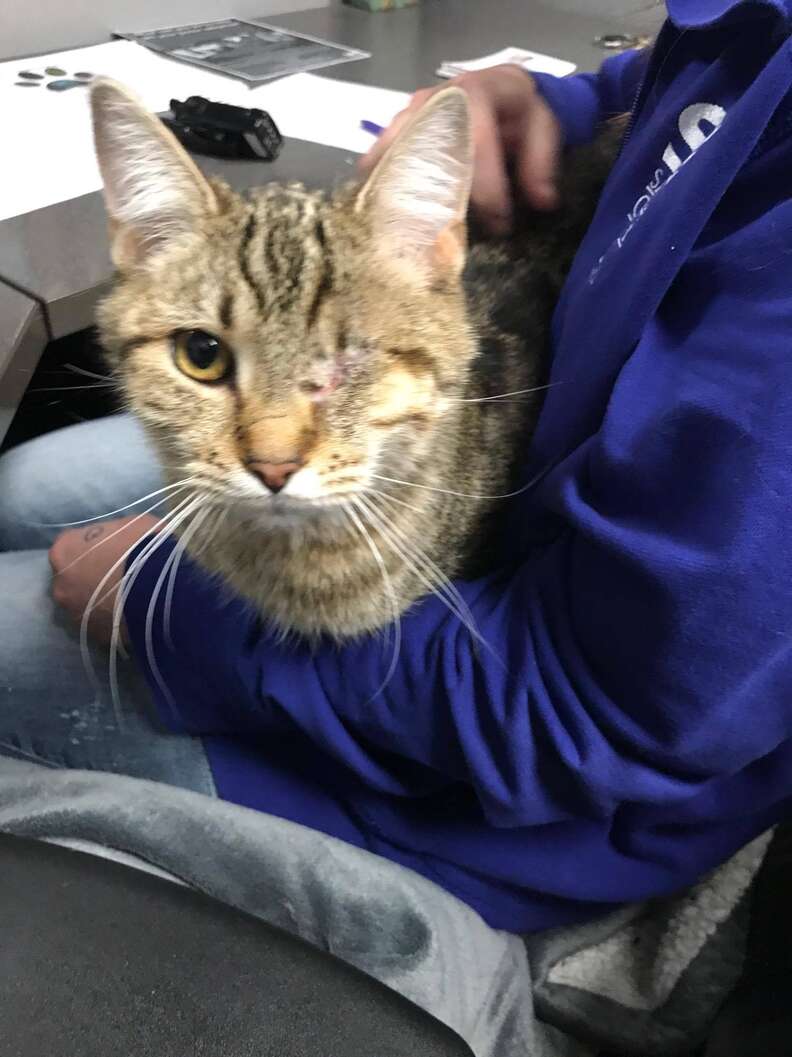 To give Freya the forever family she so clearly wants, you can
contact SLCAS
. You can also share this story to help her find a home.